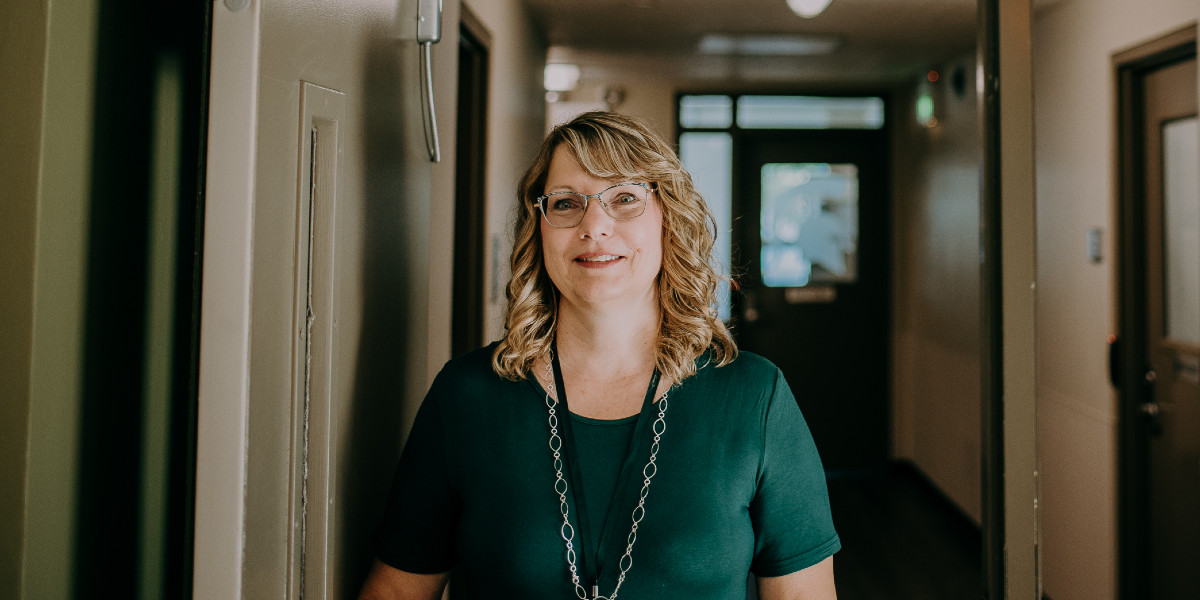 Photo by Emily Farrell.
Marcia Pung has worked in the Michigan State University Office of Financial Aid for more than 30 years. The office is responsible for administering more than $680 million in federal aid each academic year. Specifically, Pung works on Direct Loans issued by the U.S. Department of Education. Direct subsidized loans and direct unsubsidized loans are made under the William D. Ford Federal Direct Loan Program and are provided to nearly 16,000 MSU students each year.

Navigating the complex guidelines surrounding federal student loans is challenging, especially for new students who may be managing their finances for the very first time. I enjoy being able to help people. Sometimes it isn't the information they want to hear. Still, I want them to have all the information they need to make a decision.

I am one player in a large team. The Office of Financial Aid has about 50 employees, all working to support students. There are many different roles in the office, but they're all essential. We collaborate on a daily basis; a student may come for advising, but the adviser may need to reach out to a few different people to help solve the problem.

Over the years, the federal student loan process has changed. It's become more automated and there are new systems and new regulations. We use all of those experiences to develop skill sets that allow us to assist students more effectively and efficiently. It's all about collaboration with each other and outside organizations to come up with solutions.

Everybody who works in financial aid has a passion for helping students reduce or eliminate financial barriers to education and will do everything in their power to assist a student. We all want them to be able to achieve their goals. I am proud to have spent my entire career surrounded by such dedicated people.