Researchers at Michigan State University have shown that locusts can not only "smell" the difference between cancer cells and healthy cells, but they can also distinguish between different cancer cell lines.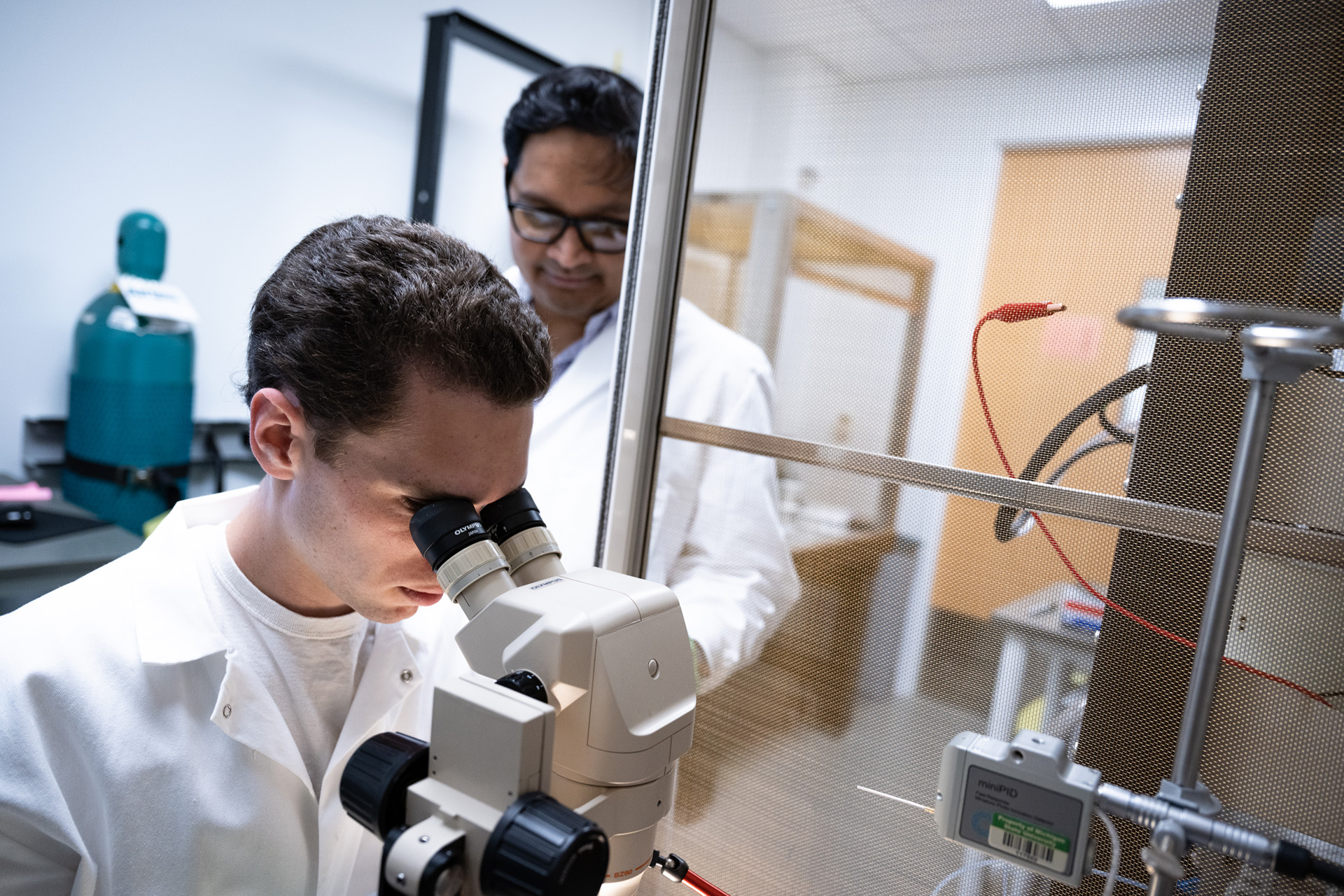 Debajit Saha looks on as doctoral student Michael Parnas works with a microscope and equipment that turns locusts into cancer-sniffing tools. Credit: Derrick L. Turner
However, patients need not worry about locusts swarming their doctors' offices. Rather, the researchers say this work could provide the basis for devices that use insect sensory neurons to enable the early detection of cancer using only a patient's breath.
Although such devices aren't on the immediate horizon, they're not as far-fetched as they might sound, said the authors of the new research shared May 25 on the website BioRxiv. (BioRxiv, pronounced "bio archive," is a pre-print server that hosts research articles before they've been peer reviewed.)
Part of that is because people have grown accustomed to technology that augments or outperforms our natural senses. For example, telescopes and microscopes reveal otherwise invisible worlds. The success of engineered devices can make it easy to overlook the performance of our natural tools, especially the sense organ right in front of our eyes.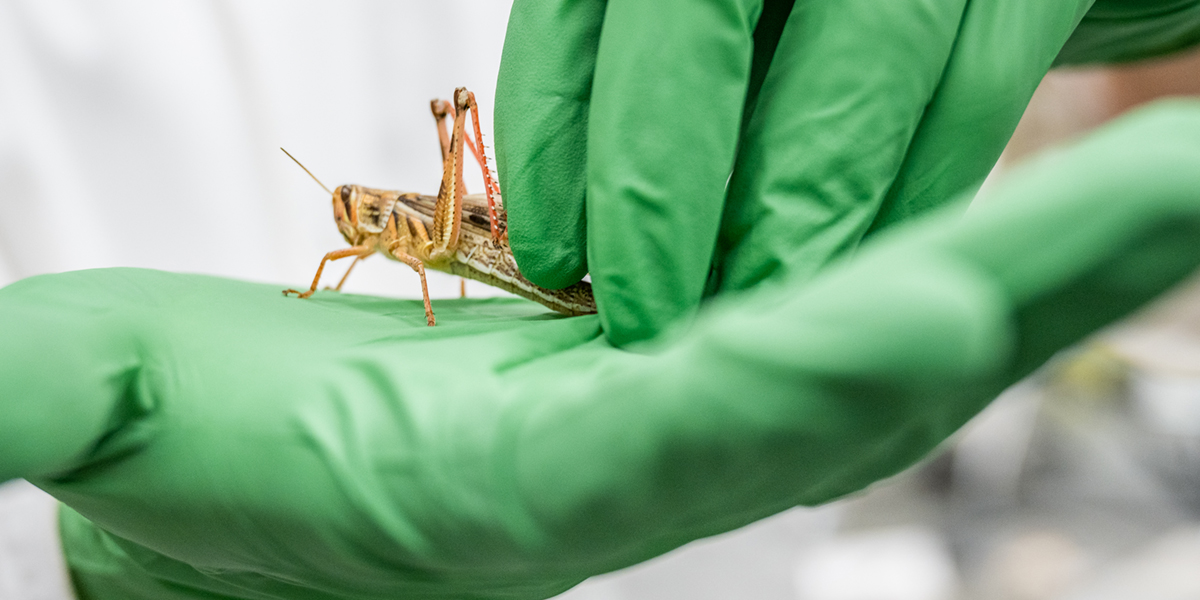 With their antennae and neural circuitry, locusts can differentiate myriad odors, including those released by cancer cells. Spartan researchers are tapping into the insects' brains to take advantage of that for early detection. Credit: Derrick L. Turner
"Noses are still state of the art," said Debajit Saha, an assistant professor of biomedical engineering at MSU. "There's really nothing like them when it comes to gas sensing."
That's why we trust dogs and their super-sniffers to detect telltale smells of drugs, explosives and, more recently, health conditions including low blood sugar and even COVID-19.
Scientists are working on technology that can mimic the sense of smell, but nothing they've engineered can yet compete with the speed, sensitivity and specificity of old-fashioned biological olfaction.
"People have been working on 'electronic noses' for more than 15 years, but they're still not close to achieving what biology can do seamlessly," said Saha, who also works in the Institute of Quantitative Health Science and Engineering, or IQ.