Michigan State University engineering students are sharing and enjoying the second life of MSU's historic Shaw Lane Power Plant and its conversion to the STEM Teaching and Learning Facility.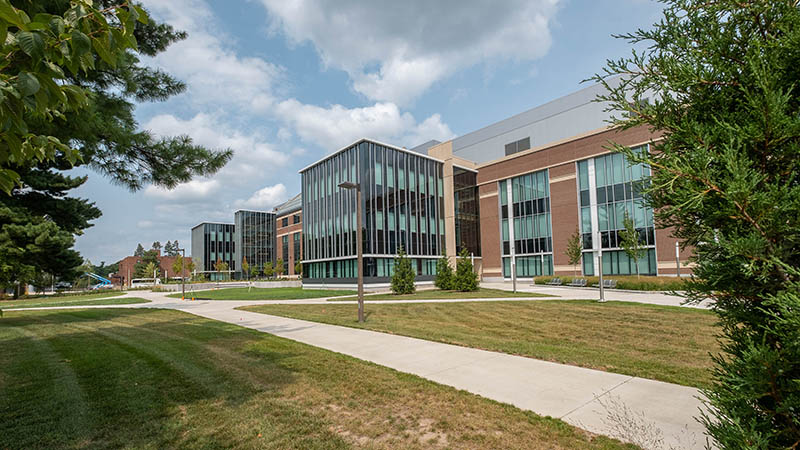 Decommissioned decades ago, the iconic 1948 building that once powered MSU's vast campus was carefully and methodically stripped to prepare it for a seminal, years-long reinvention. Practical components from its past were skillfully repurposed – such as its four-story boiler that has study and lounge spaces built around it; benches and seats formed from unused steel materials and power plant machinery; and salvaged steam valves and machinery covers that now serve as art.

The 21st-century classroom and laboratory spaces in the north and south wings are specifically geared toward gateway courses in biological sciences, chemistry, computer science, engineering and physics.

Students in the College of Engineering are utilizing the beautiful, contemporary building in multiple ways. Located adjacent to the Engineering Building across Shaw Lane and next door to Spartan Stadium, the new facility houses some of college's largest classes in two areas: computer science and engineering and materials science and engineering.

Some Spartan engineers go to the STEM Teaching and Learning Facility for classes and labs; others simply want a cool place to study or relax. Around 1,200 seats of collaboration and study spaces are spread among the common areas for student use. The Workshop, adds another eating option in the neighborhood.
To learn more about how the College of Engineering is utilizing MSU's newest facility visit egr.msu.edu