As irrigation practices expand worldwide, many bird species face an uncertain future. Left with less nesting and foraging habitat and little to no fallow lands, many bird species that inhabit farmlands can have a hard time adapting. Fallow lands are lands left unplanted for at least one vegetative cycle and are also important to birds for food and breeding.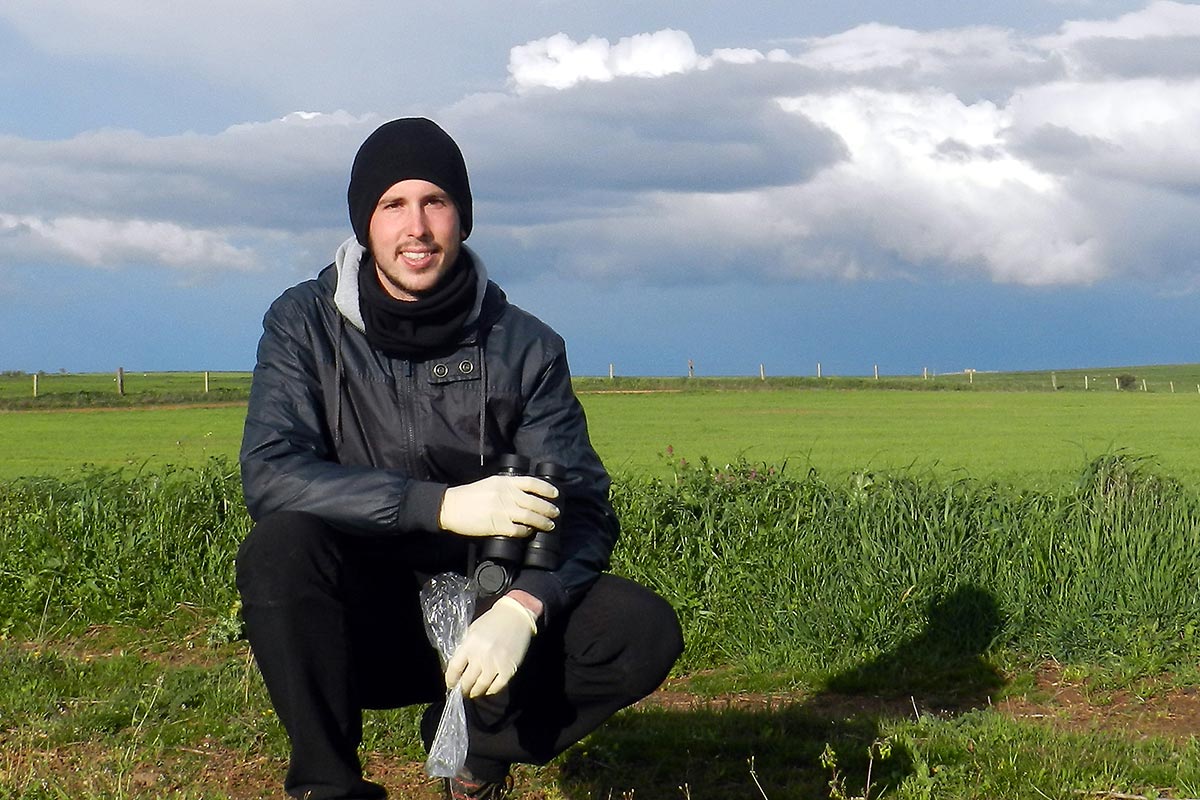 In a new paper published in Agriculture, Ecosystems and Environment, former MSU visiting student Xabier Cabodevilla and his team found that 55 percent of common bird species in northern Spain decreased in their occurrence rates as a result of irrigation.
For Cabodevilla, who recently completed his doctorate in Spain, this paper is an extension of his work on human activity and its effects on biodiversity. In 2017, he met Elise Zipkin, an MSU integrative biologist and director of the Ecology,Evolution and Behavior Program at the EURING Analytical Meeting in Barcelona and they began talking about a collaboration. In 2019, he joined the Zipkin Quantitative Ecology Lab for a five-month internship to learn quantitative methods to enhance his research.
"Ecological statistics and modeling are not big fields in Spain, so I wanted to go abroad to learn cutting-edge techniques," Cabodevilla said. "It was a great opportunity to intern with one of the best ecological modeling teams in the world."
Read more on the College of Natural Science website.