Psychology graduate Jennifer Lawlor has received the Ten Outstanding Young Americans Award by JCI USA . Lawlor, who earned a doctorate in ecological-community psychology, works to help communities understand, share information and move to action on complex social issues.

"I was out having dinner with my family when I got the call and I was super surprised," Lawlor said. "I felt really grateful in that moment for all the people that nominated me and helped me get to that point as well."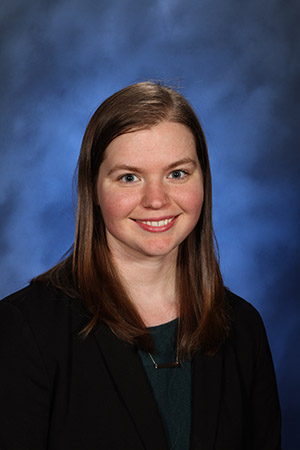 The Ten Outstanding Young Americans program has been celebrating the work of people between the ages of 18-40 since 1934. They celebrate ambitious individuals who work to create positive change locally, nationally, and globally. Previous recipients of the award include President Joe Biden, Arthur Ashe, and Leonard Bernstein.

"Jenny is using cutting-edge research to help communities help themselves," said former advisor Zachary Neal "She's exactly the sort of person I have in mind as an outstanding young American.
To read more, go to socialscience.msu.edu.