The American Council of Education Michigan Women's Network has honored Michigan State University Provost Teresa K. Woodruff, Ph.D., with the 2022 Distinguished Woman in Higher Education Leadership Award. Woodruff is the seventh MSU scholar to receive the award.
The award, established in 2001, recognizes women who have made a significant difference in the lives of their colleagues, campuses, communities and in the profession of higher education — shattering glass ceilings.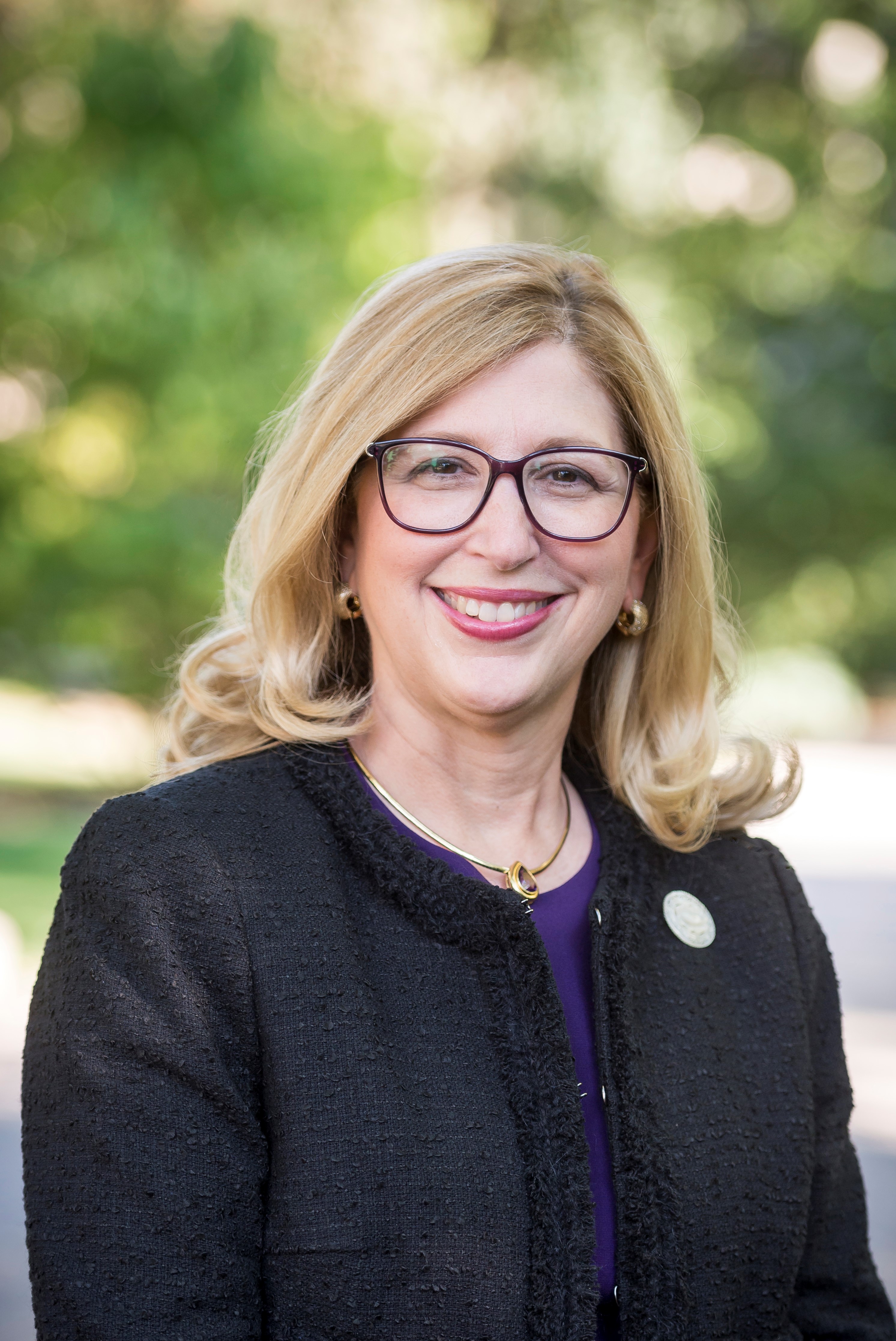 "Since her arrival on campus, Provost Woodruff has been an incredible champion for our campus and those who call it home," said President Samuel L. Stanley Jr., M.D. "She's led our university through unprecedented times with true resilience and has been a key partner in creating an intellectual framework of academic excellence for our students, faculty, academic staff and alumni."
Woodruff was honored in part for the pivotal role she played in orchestrating the unprecedented response of MSU faculty, staff and students in maintaining academic continuity through pandemic-required remote and online learning. During this same period, Woodruff also led an exhausted campus to provide aspirational thinking and collaborative efforts to enable a successful strategic plan.
The provost also led faculty through changes in bylaws that strengthened campus governance in cases of egregious misconduct, as well as changes to faculty tenure, with unanimous votes by the University Committee on Faculty Tenure, the University Committee on Academic Affairs and the Faculty Senate, with unanimous ratification by the Board of Trustees.
In addition to her many accomplishments while provost, Woodruff is an elected member of the American Academy of Arts and Sciences and National Academy of Medicine, and is an elected fellow of the American Institute of Medical and Biological Engineering and the American Association for the Advancement of Science. She has received a Guggenheim Fellowship, the Society for Endocrinology Transatlantic Medal and Mentor of the Year Award from the Society for the Study of Reproduction.
An internationally recognized expert in ovarian biology, Woodruff coined the term "oncofertility" to describe the merging of two fields: oncology and fertility. She holds over 15 U.S. patents and was elected to the National Academy of Inventors. Active in education at the professional level and with high school students, she was presented the Presidential Award for Excellence in Science Mentoring at an Oval Office Ceremony by President Obama. In 2021, she was featured as one of 12 women in the national best-selling book "Wonder Women of Science: Twelve Geniuses who are Currently Rocking Science, Technology and the World."
"In our rapidly changing world, we need the diversity of thought and abundance of talent all genders bring to the table," said Linda Logan, state chair of MI-ACE. "In particular, we need the insightful leadership of women in policymaking to create an open and just higher education environment. By their example, our Distinguished Women honorees inspire us to provide an ever-increasing pool of talent to Michigan's college and university campuses."
Michigan ACE will present Woodruff with her award at its June 14 state conference.