Brittany Finch, a doctoral student in Second Language Studies at Michigan State University, recently was named the 2022 recipient of the Jeanne S. Chall Research Fellowship by the International Literacy Association. She received this honor for her research proposal on "The Effect of Literacy on Predictive Processing in the Brain: An Eye Tracking and EEG Study."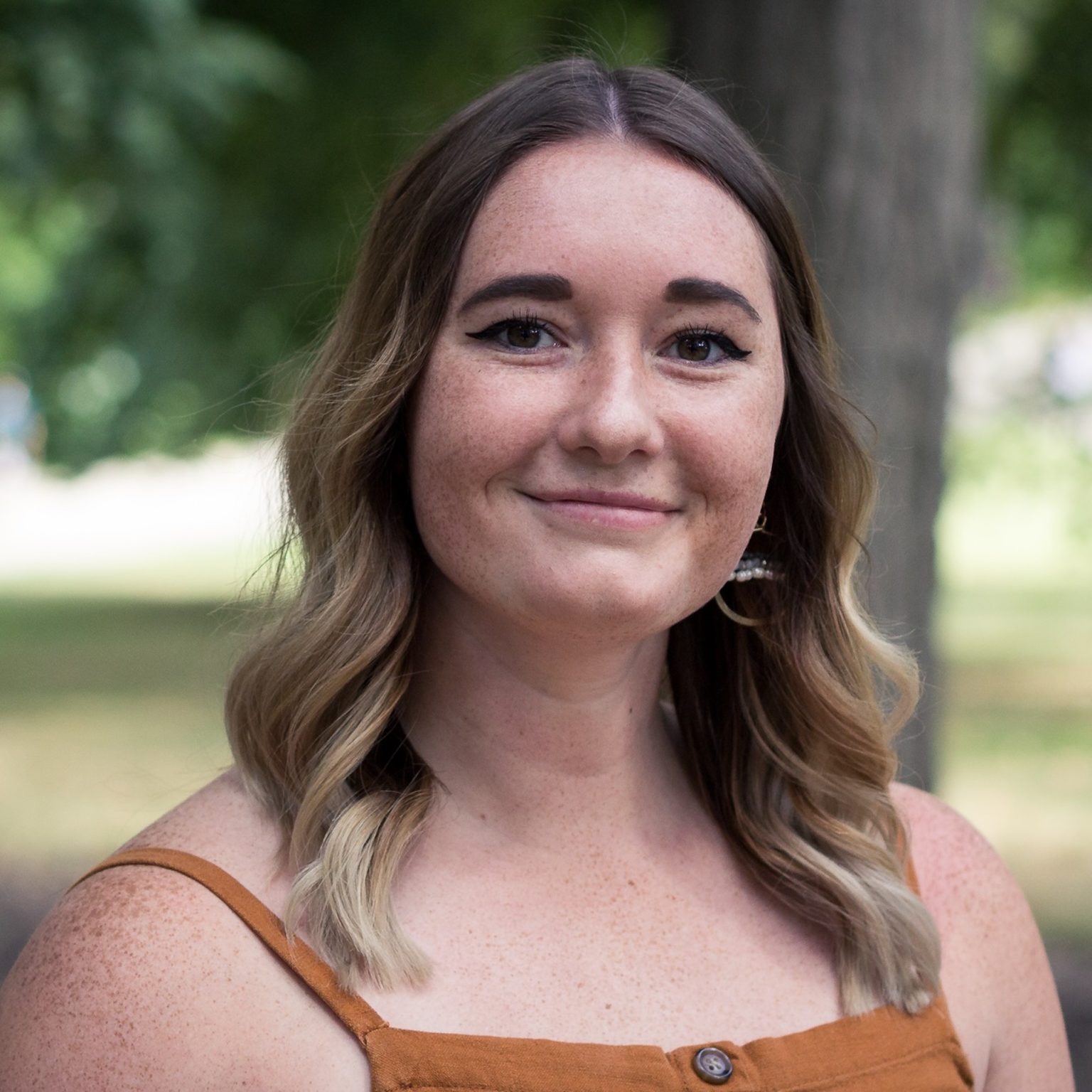 "I have been working towards this project for the last three years of my Ph.D., and it was amazing to receive a fellowship that really validated the potential that I know the project has," Finch said. "I am really excited to be able to use the fellowship money to carry out my dissertation. Receiving this fellowship was also fulfilling in that it showed that I was able to successfully communicate my research and its purpose to the relevant stakeholders. For the International Literacy Association to believe in my research enough to provide me with this fellowship has been truly incredible."
Finch's project will examine how the development of literacy affects the brain and the prediction process. Prediction, Finch explained, is a cognitive process where "your brain anticipates upcoming words and phrases while listening or reading based on years of accumulated language experience. When we read a book, for example, and we get half-way through a sentence and have to turn the page, we usually can guess what the next few words might be."
Researchers assumed the prediction process occurred automatically during natural language comprehension. Recent debates, however, question whether everyone predicts during natural language use or if this is a skill that develops during literary development.
Finch plans to explore the process of prediction in the brains of individuals with lower or no literacy and literate adults of different education levels. To measure prediction, Finch will use eye-tracking electrodes to examine the eye movements and neural activity of participants while they listen to sentences. These measurements will allow Finch to determine whether or not the individuals with no or low literacy can make predictions about upcoming words based on what they have previously heard in a sentence.
To read more about Finch, visit cal.msu.edu.