The Michigan State University Office of K-12 Outreach is announcing a new video series highlighting female educational leaders from across the state and how they are changing the future. The series—"Eloquent Educators: In the Spirit of…"—will feature a different leader each month and will rotate what the video is in the spirit of each time one is released.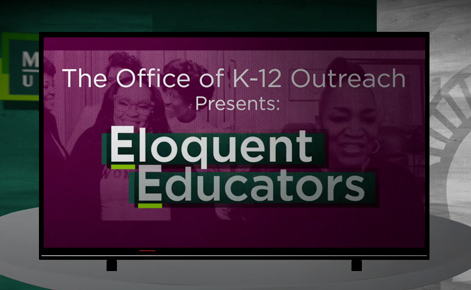 "We're engaging in conversations with incredible women who have chosen careers in education," said Shirley Jackson, an outreach specialist in the Office of K-12 Outreach who will lead all interviews across the series. "We'll explore the many ways these professionals continue to influence our thinking about topics related to the ways we educate learners in our state—from the very youngest to young people who attend our colleges and universities."

The first interview, in the spirit of Women's History Month, features Rema Vassar, who was elected to an eight-year term on the MSU Board of Trustees in 2021. Vassar is also an associate professor in Eastern Michigan University's College of Education and the Morris Endowed Chair leading the Leadership Talent Development Project in the Detroit Public Schools Community District.
To read more about the new series, visit education.msu.edu