Launching in spring semester of 2023, the Master of Science in User Experience program offers graduate students the opportunity to jumpstart their professional career in IT environments. This online and asynchronous program aims to help students become leaders in their field — training them for UX roles in design, research and project management.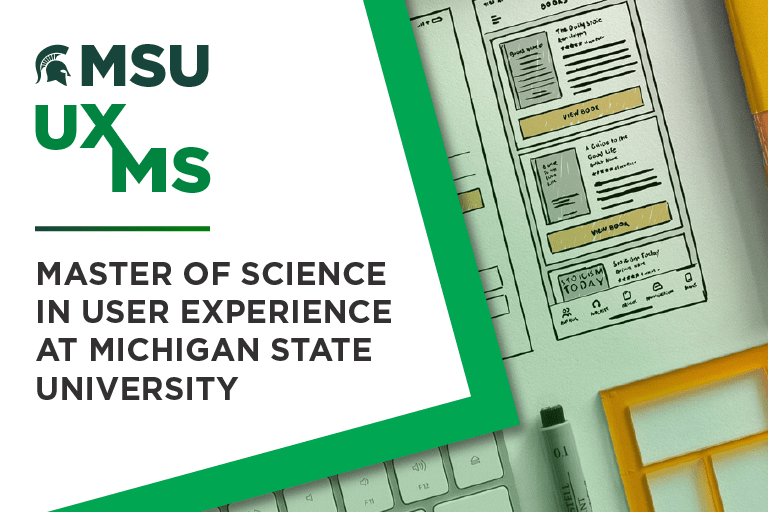 The need has never been greater for professionals to understand the relationship between people and the products/applications they use. This expertise in crucial in world that is constantly generating new and improved ways to use technology. The Department of Media and Information is passionate about finding new ways to improve communication technology, and this new program will be instrumental in refining the skills of UX students.
"We've designed our program to support students who are seeking new opportunities in this growing field to achieve their goals and ambitions," said Sarah Swierenga, director of the program. "Our ultimate goal is to help you build the skills and experiences you'll need to become a UX champion in your organization. Students can enjoy a rich curriculum at their own pace with the opportunity to be mentored by accomplished industry professionals and gain a network of trusted colleagues."
To read more about the new graduate program, visit comartsci.msu.edu.