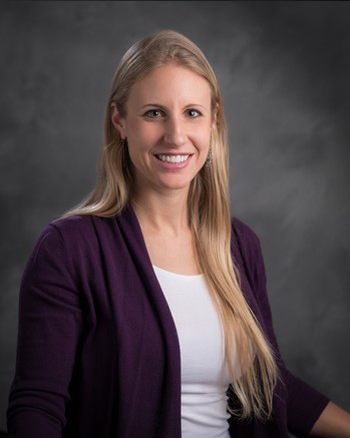 A new Michigan State University research project has been funded with nearly $50,000 from the Douglas and Maria Bayer New Initiatives Fund for Sustainable Agriculture.

The multi-institutional effort is led by Emily Huff, an assistant professor and social scientist in the Department of Forestry. Her research program focuses on the human dimensions of forestry, such as the effect people have on the availability and quantity of natural resources.

For the new project, Huff and her team — which includes scientists from MSU, Ohio State University, the University of Wisconsin-Madison and the U.S. Forest Service — will examine management decisions made by owners of both agricultural land and woodland. Many studies have explored how farmers and forest owners independently manage their acreage, but the behaviors and considerations of those who own both aren't as well-researched.

The group plans to survey Michigan farmers to gauge interest and measure current participation in programs linked to emerging carbon and ecosystem service markets, agroforestry practices and tree planting, non-timber forest products, and woodland management.

Detailed case studies will be generated for farmers who also own woodland, with an emphasis on beginner, female and minority farmers. Huff said previous research suggests these groups may make decisions and approach sharing knowledge in nontraditional ways. The surveys will inform related work in Ohio and Wisconsin.
To read the full story, visit canr.msu.edu