Following a national search, Christina K. Brogdon has been selected as Michigan State University's first vice president of human resources and chief human resources officer.

Brogdon will start her new role on June 1, replacing Richard Fanning, who has been leading the MSU Human Resources organization on an interim basis. She brings more than 15 years of higher education human resources experience, including a decade as chief human resources officer.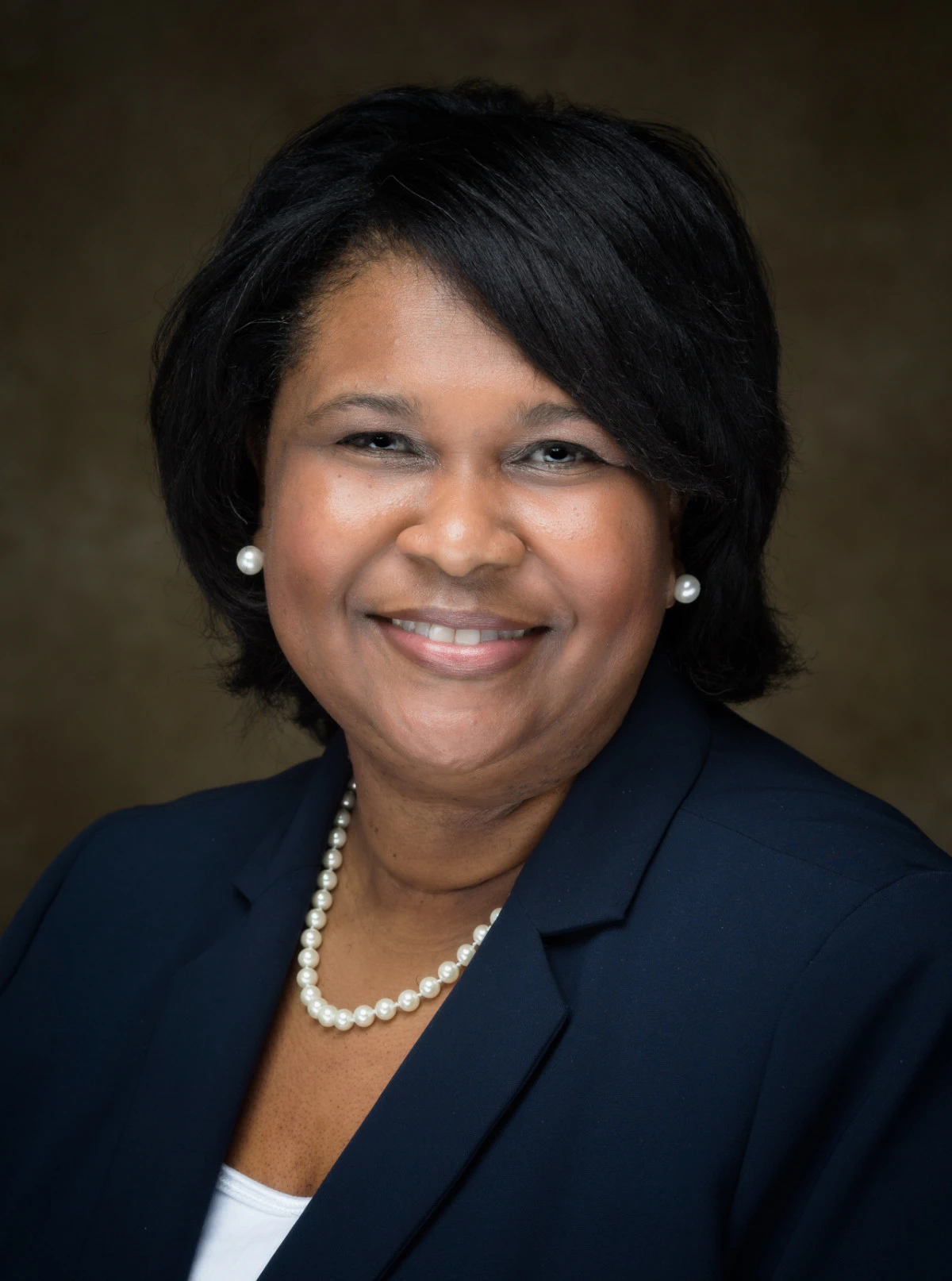 "There's a lot of great work, that's of even greater importance, that lies ahead to ensure we will continue to attract, retain and develop the best people to help us reach our mission and deliver on our strategic objective," said President Samuel L. Stanley Jr., M.D. "Christina's expertise is an asset to the institution as we work to address the challenges that lie ahead to recruit and retain top-notch professionals."
During the September 2021 Board of Trustees meeting, Stanley and Executive Vice President for Administration and Chief Information Officer Melissa Woo, made the recommendation for the position, as well as a title change from associate vice president to vice president of human resources and chief human resources officer to reflect the strategic role MSU Human Resources plays in contributing to the education of our students.

"I am honored to join the Michigan State University community," Brogdon said. "The opportunity to cultivate employee empowerment, excellence and success is exciting. President Stanley's vision to create a best-in-class workplace and an environment where employees can thrive gives me energy and enthusiasm to get started."

In her new role, Brogdon is tasked with leading MSU's human capital agenda including talent acquisition and retention; leadership and organizational development; compensation and classification; benefits; and employee and labor relations for staff and executive management. She will help provide strategic direction and leadership of institution-wide human capital management, in addition to serving as a proactive partner to the president's cabinet on all matters related to HR. Brogdon will also work collaboratively across campus to integrate high-quality human resources services throughout all facets of the university.

"Our people help make MSU the outstanding institution it is, and our people allow MSU to continue along its land-grant mission to strive for innovation and to provide our students with the best possible educational experience," Woo said. "I have great confidence in the work that MSU Human Resources will be able to accomplish in partnership with Christina's leadership."

Most recently, Brogdon served as vice chancellor for human resources at North Carolina Agricultural and Technical State University. Prior to that role, she served as chief human resources officer at the University of West Georgia, Radford University and Bluefield State College, in addition to having leadership roles at Virginia Tech. In her role at North Carolina Agricultural and Technical State University, Brogdon developed and implemented transformative HR strategy for human capital management, employee engagement and leadership development in collaboration with the university's senior leaders. She has led institutional COVID-19 responses; restructured salary administration plans; operationalized process improvement recommendations toward improved efficiency; and facilitated enhancements to onboarding, performance management, talent acquisition and recruitment efforts.

Brogdon holds a master's of business administration from Averett University and a bachelor of science in management from Virginia Tech. Additionally, she holds a certificate in strategic HR leadership from the Industrial and Labor Relations School of Cornell University and has her Professional in Human Resources Certification from the Human Resources Certification Institute. She serves on the Pamplin College of Business Advisory Council at Virginia Tech and is a member of the Society for Human Resource Management. Brogdon is a member of the College and University Personnel Association and has held leadership roles at the state, regional and national level, including the national board.

Brogdon's appointment is subject to approval by the Board of Trustees at its April 22 meeting.