For the first time in Michigan State University history, undergraduate students can major in African American and African Studies.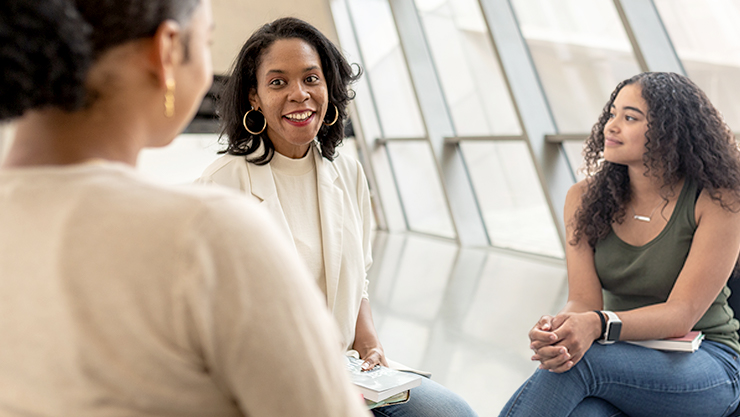 This semester, MSU's College of Arts & Letters launched the Bachelor of Arts degree in African American and African Studies through the Department of African American and African Studies that was founded in February 2019.

The new undergraduate degree is designed for the 21st century student and reflective of students who come to MSU to pursue higher education with a real-world, sincere desire for change.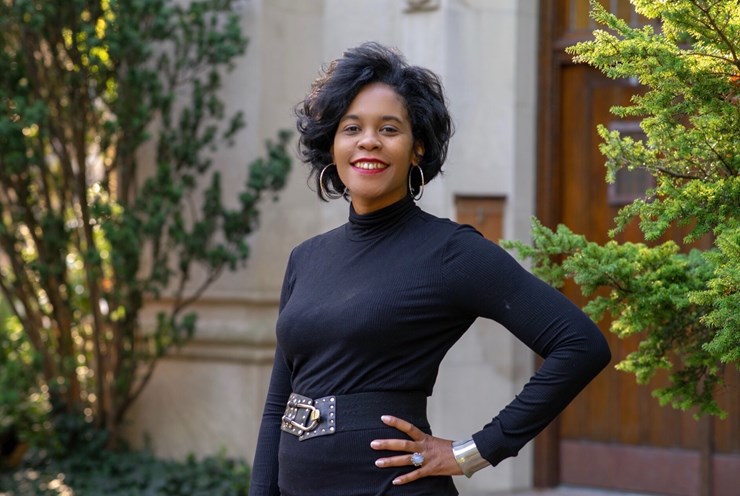 "Students want opportunities to make a positive difference, hold a critical thought, and radically imagine something needed but does not yet exist," said Inaugural Chairperson Ruth Nicole Brown. "Students want to know how they can contribute to change. They yearn for Black joy and educational spaces to dream out loud informed by active witnessing and intellectual curiosities demanding context for historical continuums of injustices and answers as to why systemic inequities persist. They want to know more about Blackness as diasporic belonging, as healing, expansive, and life-affirming. This new degree in AAAS answers that call."

Undergraduates selecting the new bachelor's program in AAAS will study Black Feminisms, Black Genders Studies and Black Sexualities Studies as well as Social Justice, Performance, Film, Institutions, Religion and Spirituality and more. Interconnected courses encourage students to appreciate the complexities of Black communities as well as the particularities of Blackness as it is lived, imagined and created. Three concentrations are offered: Communities in Action; Creative Expression, Culture, and Performance; and Black Institutions, Sustainability, and Statecraft.
AAAS Associate Professor LeConté Dill is confident that the department coursework advances transdisciplinary thought, engagement, activism and advocacy accountable to Black communities throughout the Diaspora, adding that MSU students seem hungry for intellectual and creative spaces that unapologetically center on Black Feminisms, and for a cadre of Black Feminists to guide their scholarly journeys.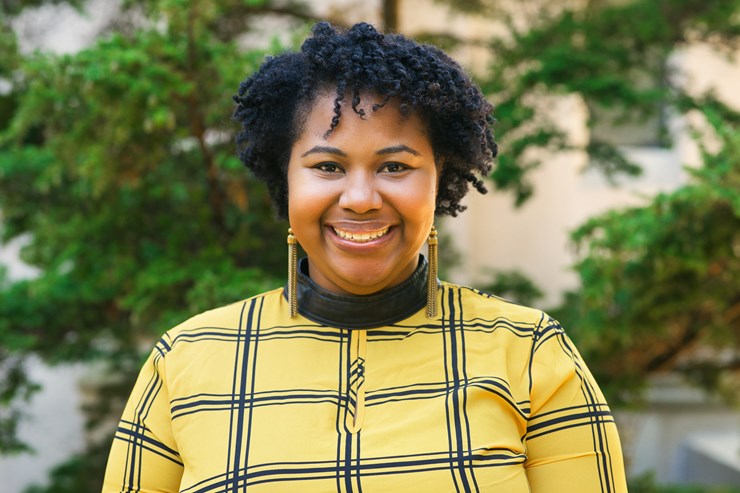 "By earning a AAAS degree from MSU, students can expect to enter careers armed with an expanded toolkit of research, art, and activism to lean on as guides on how to move in the world, as we say in AAAS, 'beyond survival and into wellness,'" Dill said.

Yvonne Morris, academic specialist in the AAAS department, works alongside her colleagues and students to continue shaping and building dreams for the new major. She looks ahead to the development of a study abroad program, undergraduate learning assistant opportunities, and other activities for students who take courses or major in AAAS.

"Students are able to critically engage in topics that are meaningful to them and simultaneously feel seen, heard, and represented in their curriculum, which they absolutely deserve," Morris said. "We work to have our students centered throughout our courses, break away from traditional norms of instruction, while still having rigor and care and keeping Black Feminism at the forefront. Naturally, this is the first time African American and African Studies has been offered as a major at MSU, which is exciting in and of itself."

Brown concurred that part of ensuring student success is to create learning environments and opportunities that inspire presence, community and interdependence.
"Current and incoming majors are so ready for what we have to offer through AAAS," she said. "In anticipation of their genius, the current curriculum offers ample room for growth over the next few years in the form of new courses, global classrooms, internships, community collaborations, and vibrant co-curricular experiences and events."

The AAAS department, and now the major, Brown said, is possible because of a cadre of visionary faculty, including those who transitioned the program to a department.

"Faculty and staff from across the university put in tremendous work well before I arrived here, and many colleagues supported the new curriculum throughout the governance process," Brown said. "The support we've received shows me that MSU understands the significance of Black Studies and providing an educational experience our majors can point to with pride as one of the best decisions they ever made!"
Importantly, Brown said, is how MSU's support reveals the university's commitment to serve students who are excited and ready to take on the challenges of today's world. Graduates of the new program will be poised for careers across a spectrum of industries, including those in education, health and medicine, technology, politics, nonprofit advocacy, publishing, and arts and entertainment and will have skills to contribute to and create new organizations and ideas to do meaningful cultural and community-based work.

"The support we've received and will continue to make good on, demonstrates a readiness at MSU for a Black Studies department that is going to absolutely turn it out; we are actively creating new pedagogical modalities anchored in our values and commitment to students who want to be a part of a paradigm-shifting AAAS department," Brown said.

Christopher P. Long, dean of the College of Arts & Letters, said the new AAAS major makes good on the promise to provide inclusive, innovative curriculum that addresses society's rapidly changing needs.

"This visionary AAAS major is for students who, to quote Toni Cade Bambara, are 'serious about being whole.' We invite students to bring your full selves to a curriculum that has been designed to empower and support you in putting your core values and deepest commitments into transformative practice," Long said. "This is the major the world needs at the moment we need it most. I am grateful for the creativity and ethical imagination of the faculty, staff, and students, past and present, who have made this new major possible and I look forward to welcoming new students into this vibrant, life-affirming department."
For more information about the new undergraduate major in African American and African Studies or about individual courses, the undergraduate minor, or Ph.D. and master's programs, visit the Department of African American and African Studies website.

You can also listen to Russ White's interview with Brown and Dill featured on MSU WKAR.