As the world's population continues to increase, the demand for food and other plant-based products is expected to more than double by 2050. Increases in yields for major crops, however, have largely stagnated in most regions of the world, with changes in global climate conditions expected to curtail productivity even further.
There is growing consensus that meeting the goal of doubling crop yields over the coming decades will require the sustainable intensification of global agriculture. Such an effort will depend on collaborative research aimed at developing new crop varieties that not only yield greater crop quantities but are also more resistant to abiotic and biotic stresses, including drought, high temperature, flooding, disease and insect pests.

Gregg Howe, an MSU College of Natural Science researcher who is internationally known for his work on plant resilience and how plants respond to insect attacks, will be heading to Japan as a Fulbright U.S. Scholar for the 2022-2023 academic year to apply cutting-edge genetic technologies to the development of crop plants that will contribute to sustainable agriculture and food security.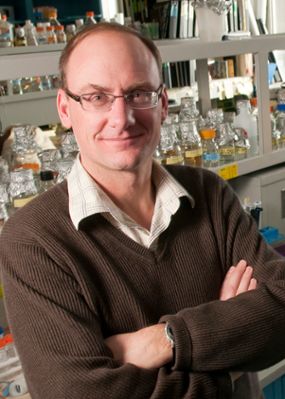 "Hearty congratulations to Gregg Howe for being named a Fulbright U.S. Scholar to work with his Japanese collaborators on the major societal challenges of food security and sustainability," said Phil Duxbury, NatSci dean. "Dr. Howe is a leading expert in the area of plant-insect interactions, particularly plant response in the presence of wound stress. His work on elucidating plant defenses and responses to stress are critical to ensuring food security in an era of changing climate."

Howe's research team at MSU has pioneered the development of genetic approaches to probe the molecular mechanisms of growth–defense tradeoffs using Arabidopsis, a small cruciferous weed, as an experimental model system. Howe plans to use his opportunity as a Fulbright scholar to translate his lab's recent advances from Arabidopsis to the domesticated tomato (Solanum lycopersicum), an important crop throughout the world and a model crop species.
For the full story, visit natsci.msu.edu