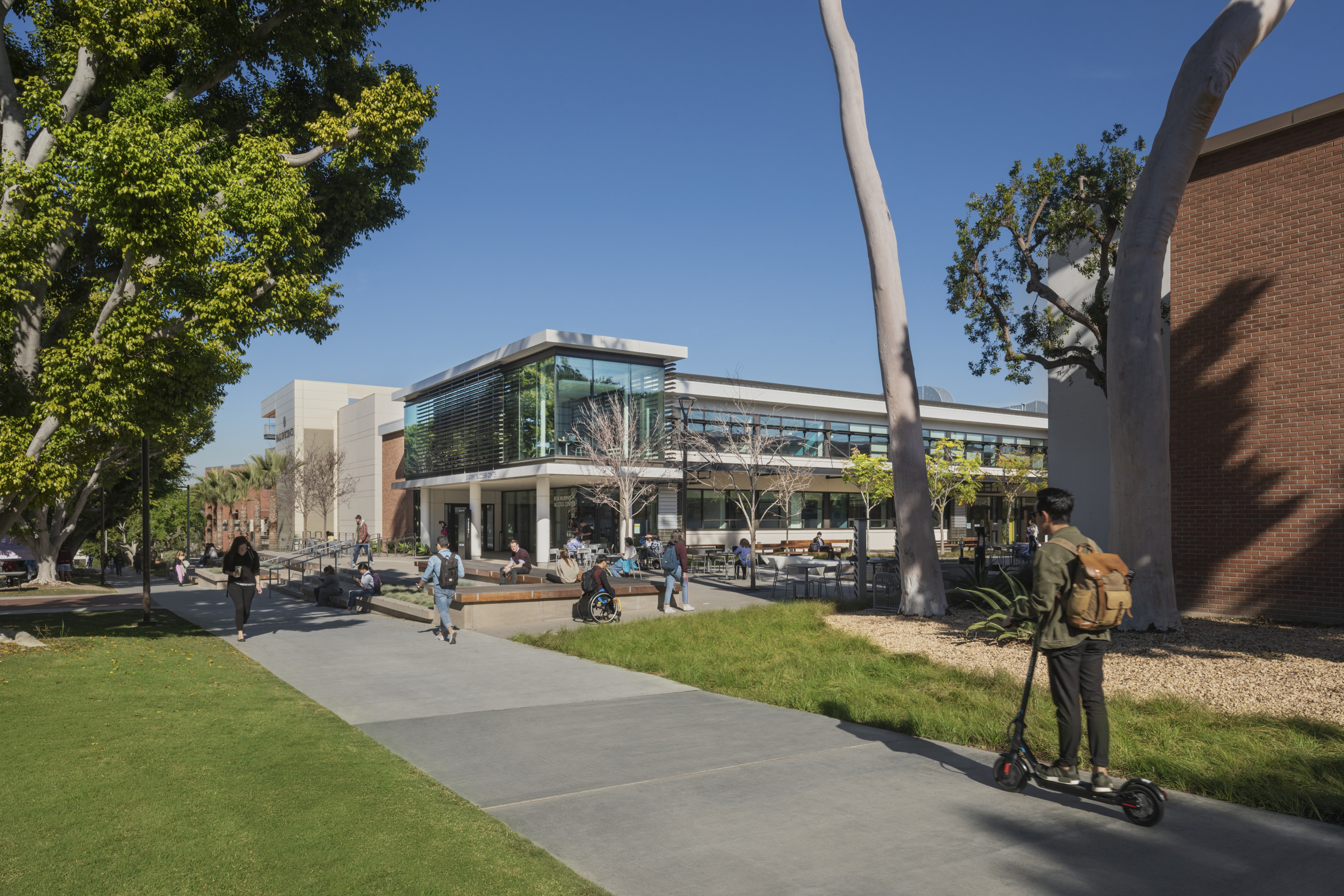 California State University-Long Beach Student Success Center renovation by SmithGroup.
After a competitive search, Michigan State University selects SmithGroup, one of the nation's leading integrated design firms, to design a $34 million, 40,000-square-foot campus multicultural center. MSU is leveraging the firm's experience in higher education and cultural facility design to create a space of belonging and importance on campus.

An award-winning, international integrated design firm, SmithGroup has an extensive higher education portfolio, including the Student Success Center renovation at California State University-Long Beach, the Student Wellness Center at the University of Colorado-Denver and the Opportunity Hub at the University of Michigan. The firm's portfolio also features numerous cultural and museum projects, including the National Slavery Museum at the Lumpkin's Slave Jail Site in Richmond, Virginia, and most notably, the National Museum of African American History and Culture and the National Museum of the American Indian, both in Washington, DC.

"SmithGroup demonstrated the expertise and willingness to intentionally engage our students at every stage of the design process," said Senior Vice President for Student Life and Engagement Vennie Gore.

The decision comes after Hamilton Anderson Associates and Moody Nolan completed MSU's Multicultural Center Feasibility Report in March 2021. MSU's Board of Trustees last September approved entering the planning phase. Following an extensive search with input from committee members, Infrastructure Planning and Facilities project manager Brian Mullen notified SmithGroup of its selection on Jan. 10.

SmithGroup's team will blend higher education design expertise from the firm's Detroit office, led by Principal-in-Charge Tricia Beck and Project Manager Jennifer Durham, with cultural design expertise from the firm's Washington, D.C., office, led by Design Principal Monteil Crawley and Project Designer Julian Arrington.

"We are honored to be selected to design this historically significant space with the MSU community for future generations of Spartans," said Beck. "Our dedication to diversity, equity and inclusion is indicated in our team, our practices and our dedication to working with local and minority-owned partners."

SmithGroup has identified partner companies for the project, including SDG Associates LLC, Michigan's oldest African American-owned firm; InkSpot Design and Cerami Associates, both women-owned businesses; Onyx Enterprise, a Michigan African American woman-owned firm and small business; and KAS Estimating Services, also a small business.
The purpose of the multicultural center is to create a place that will embolden students to examine the intersections of identity and unity, think critically about diversity and social justice and utilize their unique and collective voices to enact positive change. MSU believes that such a facility will provide cultural education opportunities for all and increase student retention and success.
Photos courtesy of SmithGroup; interior image features the Auburn University Brown-Kopel Student Achievement Center, and the exterior image features the California State University-Long Beach Student Success Center renovation project.