MSU students turned out in droves to make their voices heard on election day. The last ballot cast on campus happened at 12:09 a.m. Nov. 9 by a computer science student who got in line to vote just before 8 p.m. Nov. 8.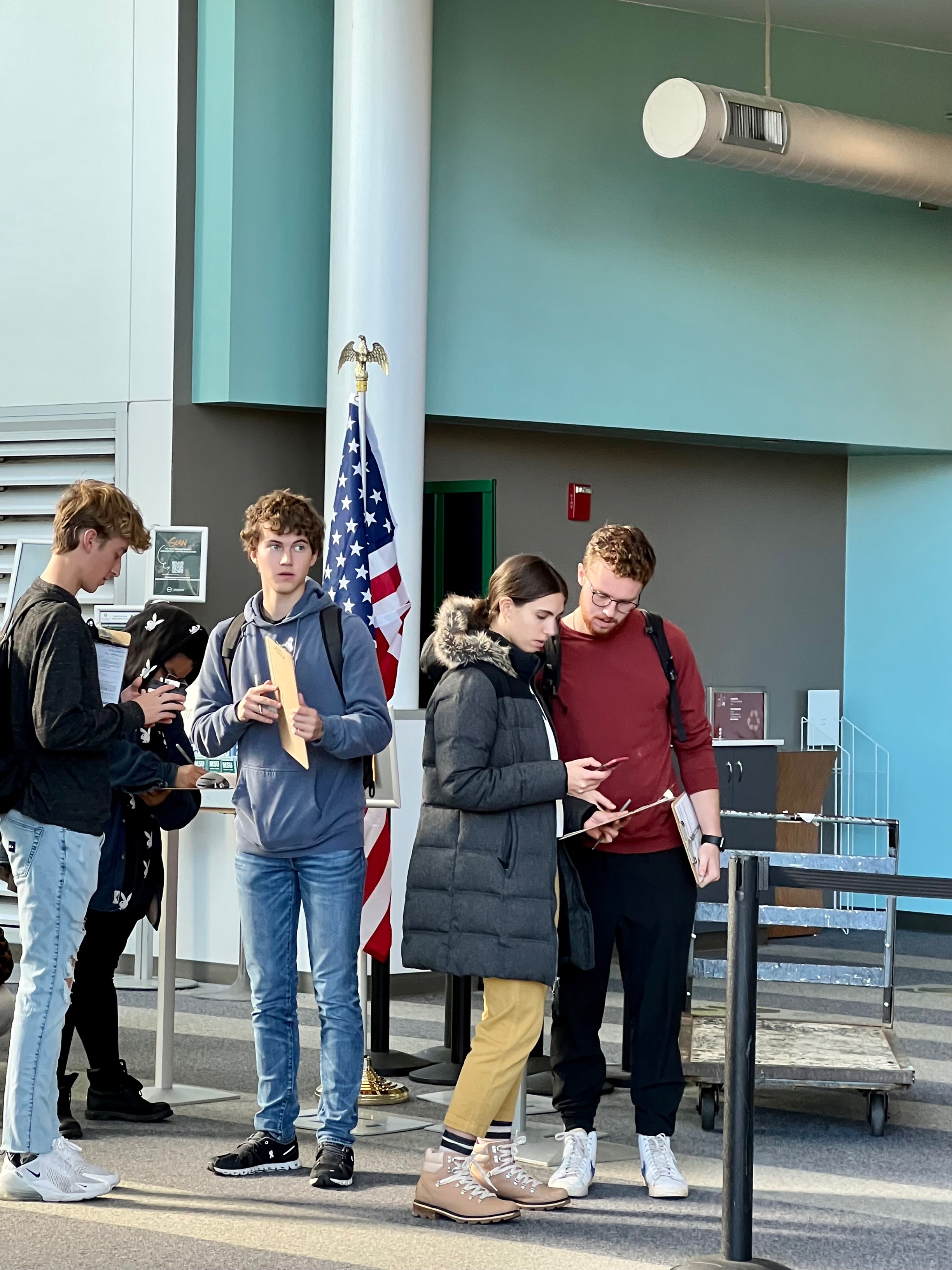 Roughly 2,690 students visited voting locations across campus to fill out their ballots in person Tuesday, and tens of thousands more are anticipated to have voted at their primary residence or by absentee ballot, given the university's 91% voter registration rate in 2020.
MSU has seen exponential increases in student voter turnout since 2014 — from nearly 17% in 2014 to 76% in 2020. With that trend, the university anticipates this year's turnout to be among the highest in recent years. And university leaders say the long lines were signs of success.
"Our goal this year was to make sure our students made a plan to vote and that we reduced barriers to exercising their rights," said MSU Interim President Teresa K. Woodruff, Ph.D. "We more than succeeded; together, our students made history."
In addition to educating students and holding several informational events through its MSUvote initiative, the university also made available volunteers who provided transportation to Brody Hall for students needing to get registered.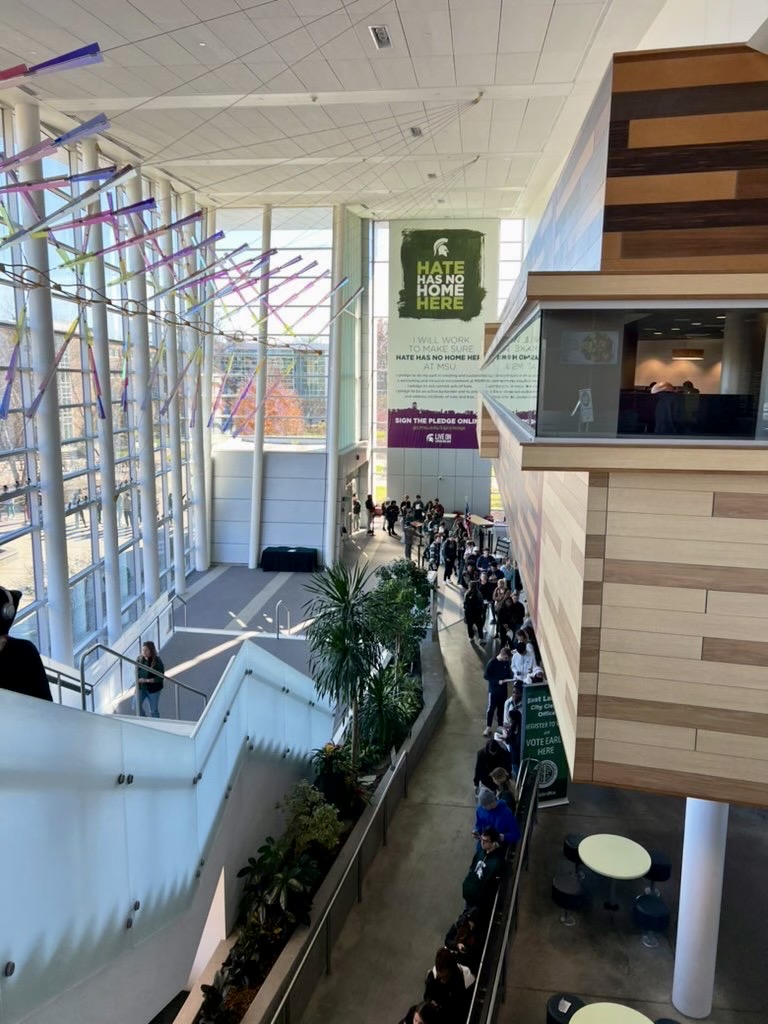 "It was gratifying to see so many students committed to engaging with the process itself," said Suchitra Webster, MSUvote co-director. "They were willing to wait it out, learn along the way and cast a ballot. After months of preparations, establishment of satellite offices, support from top university leadership and collaboration with the clerk's office, League of Women Voters, Campus Vote Project and so many others, this year's voting experience was a testament to our connected efforts."
"Through MSUvote, we engage with a network of those leading student voting efforts on campuses across the country," said Renee Brown, co-director of MSUvote. "The partnership that we have with the East Lansing Clerk is the type of partnership desired by so many campuses and communities. Together we make the voting process understandable and accessible to all students. With such an incredible voter turn-out for this election, it is clear our shared efforts were effective."
The successful voter-engagement effort also is credited to the strong partnership between MSU and the Ingham County and East Lansing clerks' offices – a collaboration that brought rotating East Lansing Clerk satellite offices to locations throughout campus between Oct. 10 and Election Day.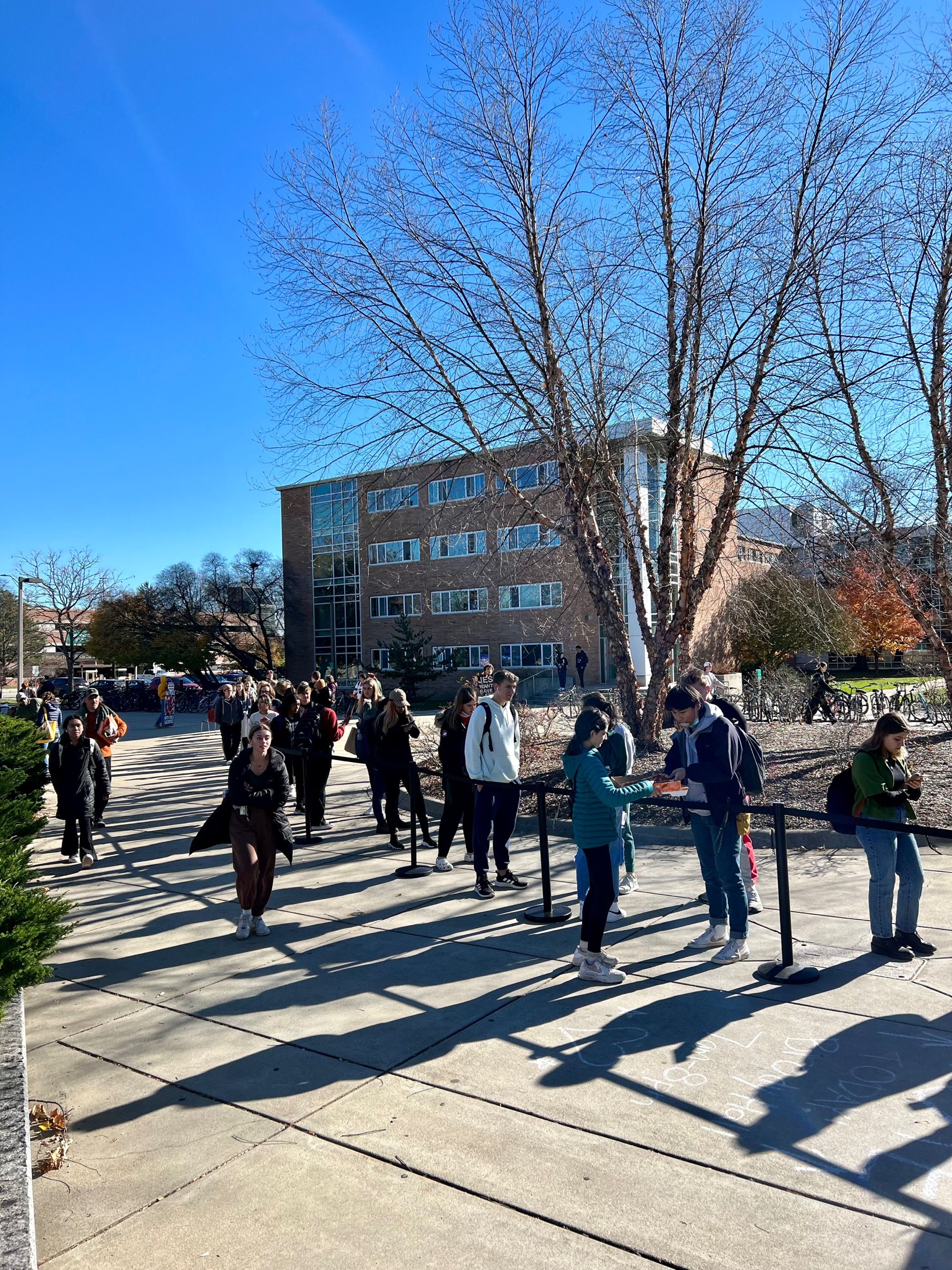 "It is a pleasure and an honor to serve the voters in East Lansing," East Lansing Clerk Jennifer Shuster said. "Student voters are a large part of our voting population and I am pleased with their dedication to exercising their right to vote. I am proud to partner with Michigan State University to make voting accessible and provide voter education to students during the four weeks we were on campus. I look forward to continuing to educate student voters on making a plan for Election Day so they can avoid the lines in the future."
The Brody Hall satellite clerk's office was one of four voting locations with five total precincts students could access on Election Day. Other locations were the Intramural Sports-East and Intramural Sports-West buildings, and the MSU Student Union. The MSUvote initiative also hired a democratic engagement coordinator to support institutional voter-engagement efforts.
To learn more about MSU's successful strategy to engage students in the voting process, visit msuvote.msu.edu.