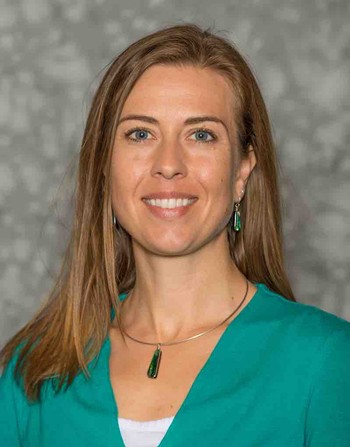 A Michigan State University-led research team has received a $750,000 grant from the U.S. Department of Agriculture's National Institute of Food and Agriculture to study how the burn severity of wildfires affects soil health.

Leading the project is Jessica Miesel, an associate professor in the MSU Department of Plant, Soil and Microbial Sciences and core faculty member in the Ecology, Evolution, and Behavior Program. Miesel specializes in fire and ecosystem ecology, and also holds an appointment in the MSU Department of Forestry. Alongside Miesel are ecologists Matt Dickinson of the U.S. Forest Service and Erin Hanan of the University of Nevada, Reno, as well as MSU combustion engineer Indrek Wichman.

Natural fires that burn at low intensity perform crucial ecosystem services, Miesel said, such as clearing the forest floor of underbrush and debris. This allows the soil to allocate nutrients to the development of larger, healthier trees by reducing competition. Fire is also important for many animal species, ridding areas of thick brush and allowing for the growth of plants that serve as food sources and shelter.

When fires occur in extreme conditions and burn at high intensity, however, they can be devastating. In California, these types of fires have increased dramatically in recent years. The state saw 4.1 million acres scorched just last year.

According to the U.S. Forest Service, catastrophic wildfire is the single biggest threat to the ecosystem services delivered by forests. For example, California's national forests sequester 2 million metric tons of carbon each year. Forests are also responsible for 50% of California's water supply, an annual value of $9.5 billion. The state's economy gets a boost from forest products as well, which pump in $140 million each year and support more than 110,000 jobs.
To read more about Miesel's research, visit canr.msu.edu