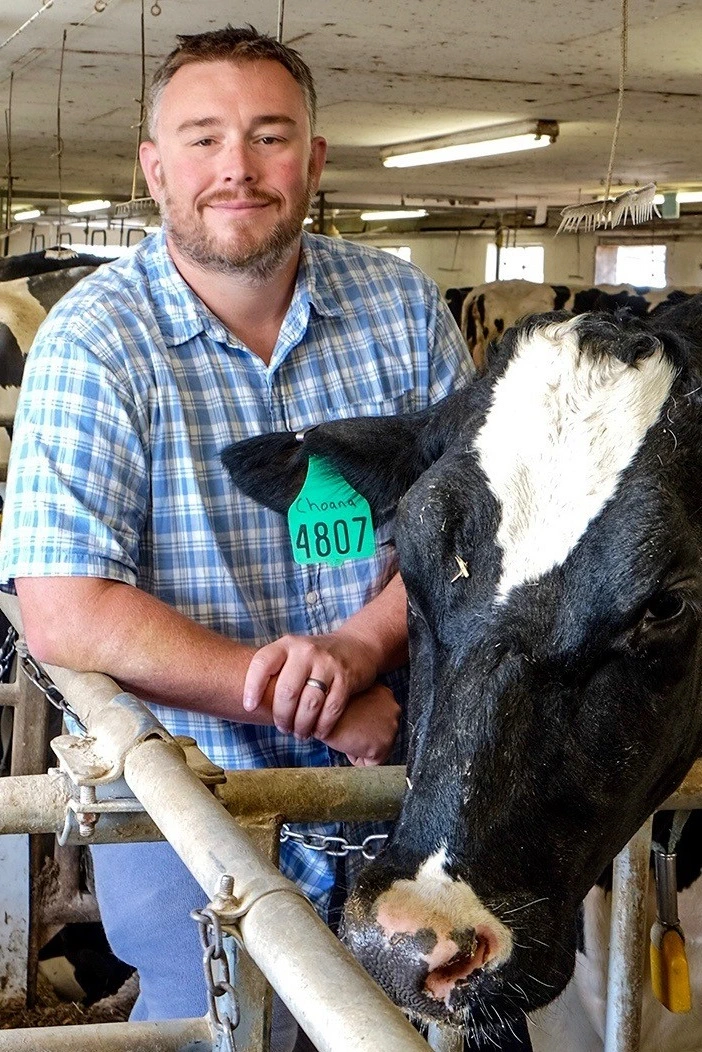 The dairy industry contributes $15.7 billion annually to Michigan's economy, making it the state's premier agricultural commodity. While the scale is considerable, the soul of the industry lies at the family level. More than 1,000 farms — nearly all of which are family owned — dot the landscape, appearing in 73 of Michigan's 83 counties.

For something so consequential to the greater economy, and to a multitude of individual families, great care must be taken. Livelihoods are at stake.

Adam Lock, a professor in the Michigan State University Department of Animal Science, understands this better than most. He grew up on a dairy in the southwest of the United Kingdom, watching his father navigate the complexities of farming and small business ownership.

With this experience as the foundation, Lock pursued a career as a scientist helping dairy farmers improve cattle health and productivity. When considering study topics, his father has proved to be a valuable compass.

"If I can't explain to my dad — someone who ran a dairy farm for years — what I'm doing or why I'm doing it, then I'm probably not explaining it well enough or I'm doing the wrong thing," Lock said. "I've always used that as a guide."
To read more about Lock and his research, visit canr.msu.edu.