As protectors of animal health, veterinary professionals at the Michigan State University Veterinary Medical Center are tasked with making tough decisions and providing the best possible care to their patients and clients. These Spartans give animals who appear to be on death's door not only a fighting chance at survival, but a continuation of life — even in unthinkable situations. From the perspective of the team behind the scenes, Dr. Matt Beal recalls the intense, harrowing, emotional tale of a young Husky who was shot and left for dead, and thanks the critical workers who saved his life.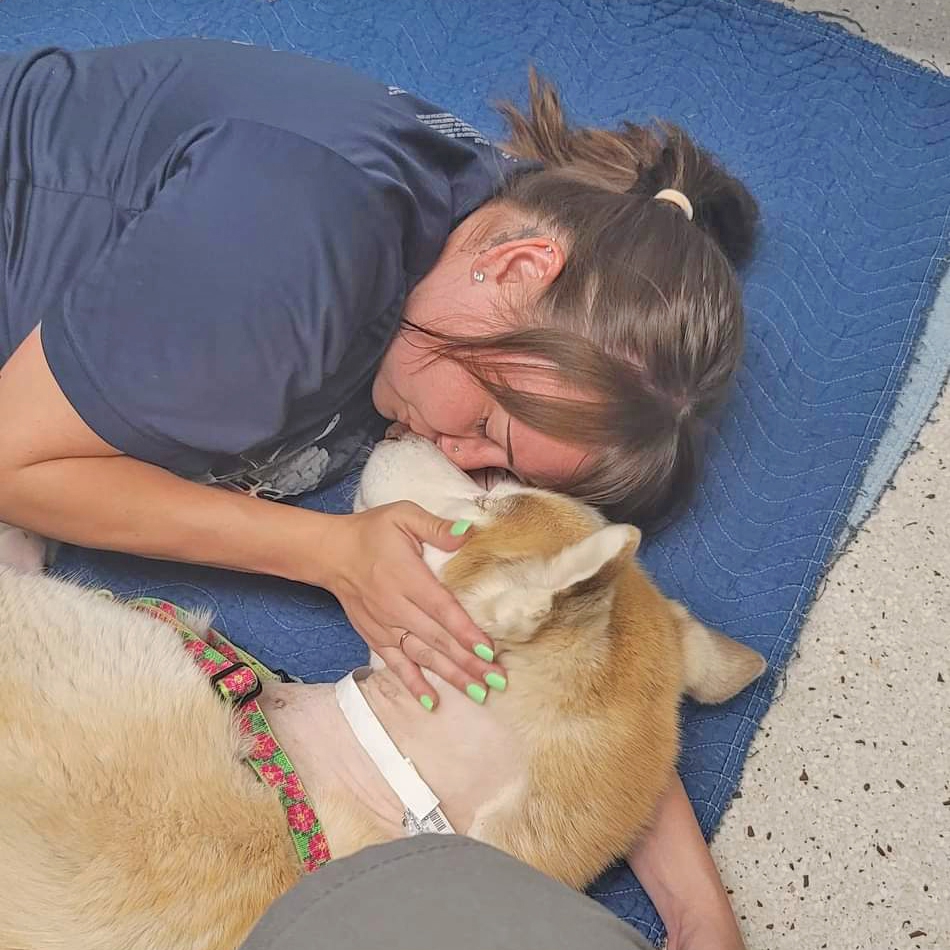 King and his owner at MSU.
In the afternoon of May 24, 2022, the Emergency and Critical Care Medicine Service at MSU was presented with King, a young husky who had been shot in the abdomen and found collapsed in a drainage ditch. On presentation, he had no palpable or measurable blood pressure, was unresponsive and had a temperature too low to read. He was hemorrhaging and his life was on the line. "From the moment he hit the table, everyone pitched in to give King the best chance at a positive outcome," says Beal.
The mission to save King's life began as soon as he arrived at MSU. Front-of-house triage students immediately helped get him back to the resuscitation station where ECCM faculty, residents, nurses, veterinary assistants and students then hit the ground running; they worked to get vascular access for resuscitation, got monitors going, set up fluids, prepped necessary medications, advocated for pain meds and antibiotics. Whatever was needed, the ECCM team did it.
To read the full story, visit the College of Veterinary Medicine website.