Melanie Trowbridge has been appointed assistant vice president of human resources for the MSU Office of Health Sciences. Trowbridge is the first person to serve in the newly created post within the office that oversees the colleges of Human Medicine, Nursing and Osteopathic Medicine, as well as clinical practice of the university, MSU Health Care.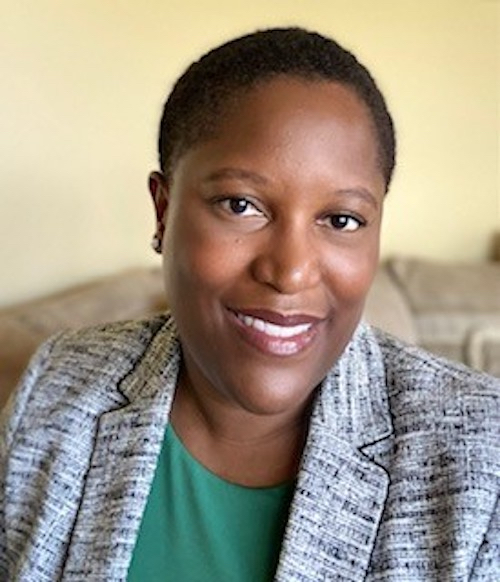 Trowbridge began her new role in early April. She brings more than 20 years of HR experience to the Office of Health Sciences from both the public and private sector, including leadership roles at the MSU Facility for Rare Isotope Beams, the Capital Area Transportation Authority and MSU Academic Human Resources in the MSU Office of the Provost.
"I am honored to join the Office of Health Sciences and regard it as a privilege to have a career at a premier land-grant institution that mirrors my values," said Trowbridge. "I love working in higher education because I love the product we sell — which is education, knowledge and access for all."
MSU Executive Vice President for Health Sciences Norm Beauchamp Jr., M.D., MHS, said Trowbridge brings an accomplished mix of experience from a variety of sectors, as well as formal and career-based education in both science and management. He added that her blend of skills is of incredible value in ensuring that Health Sciences continues to attract, retain and develop the best talent in support of collaborative research, clinical care and educational opportunities for MSU's health college students.
"Melanie is passionate about helping people, and that is core to our values across health sciences and the university," Beauchamp said. "She will both inspire and engage with our community to help grow our efforts to attract, retain and develop the best talent to support our life-changing work with a commitment to serving faculty, staff, students and patients."
A passion for art and science
Trowbridge moved to Greater Lansing a decade ago. She grew up in North Carolina in a small cotton and tobacco town 40 miles east of Raleigh. Her mom was a social worker in public schools and her dad was a laborer, spending most of his career at Firestone.
"I learned empathy and understanding of people's circumstances from my mother, and the value of hard work from my father," Trowbridge said. "They both grew up very poor in the Jim Crow South. Despite the negativity that had surrounded them, they showed me and my three sisters how to love, be loving and to give."
Trowbridge excelled in math and science and majored in chemistry at Virginia Union University. When she graduated, she responded to a job posting to manage the engineer trainee program through the Virginia Department of Transportation.
"I didn't think I met the criteria or had the skill set, but they hired me," she said. "I literally fell into HR and discovered I loved it."
Trowbridge got a professional certification in HR and went on to earn her master's in human resources from Western Carolina University. She worked for several years as the director of academic personnel at the University of North Carolina at Chapel Hill. During this time, she met her future husband, Paul, moved to Lansing, and continued in HR by working for a mid-size architecture and engineering firm and a national insurance company.
Throughout her career, Trowbridge has developed numerous policies and programs, and she has presented at national and state conferences on recruiting, diversity and interviewing. Passionate about community, she applies her HR skills as a community volunteer, serving on the board of directors for the YMCA of Metropolitan Lansing, as well as chairing the organization's HR committee.
Trowbridge said she is excited about helping to shape the HR function in MSU Health Sciences, and to continuing to build relationships with her HR partners across campus.
"For me, I really enjoy exercising both my right and left brain in the work I do," said Trowbridge. "I am a logical thinker, but I'm also creative. I get to marry my interests in HR and think of HR as both an art and a science. The science part is the employment law and policy. The artistic part is applying different situations to the science. That's how I approach my work."