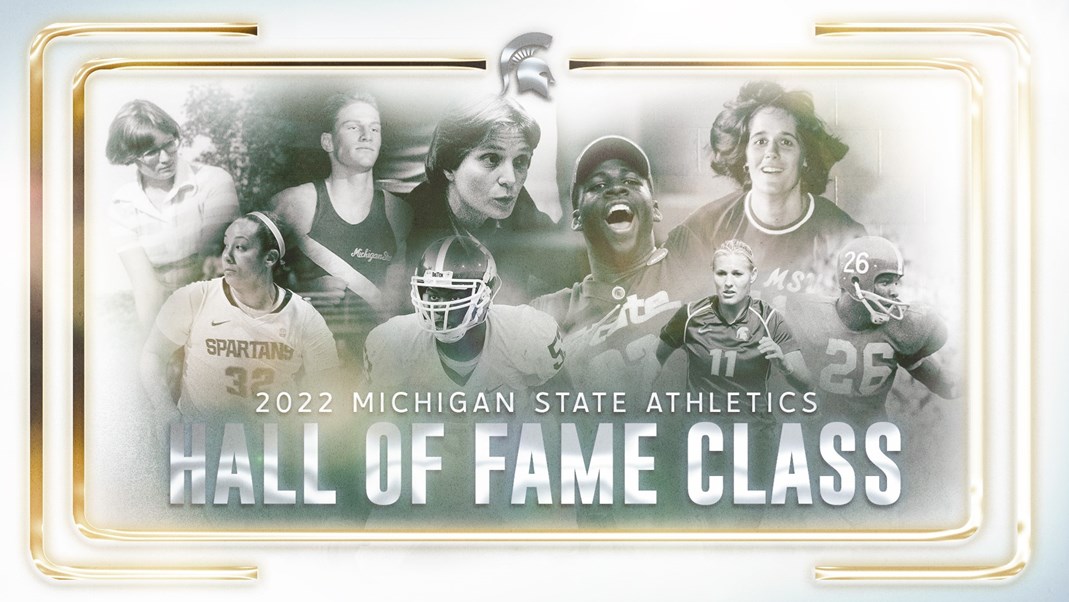 Michigan State will induct nine Spartans into its Athletics Hall of Fame on Sept. 9 as part of its annual "Celebrate" weekend. The 2022 Hall of Fame Class includes: Herb Adderley (football), Kathy DeBoer (volleyball/women's basketball), Joan Garety (women's golf), Draymond Green (men's basketball), Laura (Heyboer) Heethuis (women's soccer), Greg Jones (football), Kalisha Keane (women's basketball), Karen Langeland (women's basketball/administration) and Bob Steele (men's track and field).

"This is a tremendous Hall of Fame class, one that includes NCAA Champions, National and Big Ten Players of the Year and All-Americans," said MSU Vice President and Director of Athletics Alan Haller. "Perhaps most importantly, as we celebrate the 50th Anniversary of Title IX this year, it includes three women who were trailblazers in their respective sports following the implementation of Title IX legislation. I can't wait to celebrate all of their accomplishments this September."

The Celebrate 2022 weekend includes the 12th-annual Varsity Letter Jacket Presentation on Sept. 8 and the Hall of Fame induction ceremony on Sept. 9. Floor Rijpma (field hockey) will also be recognized during the weekend. Rijpma, a member of the Hall of Fame Class of 2021, was unable to attend last year's ceremony due to COVID-19 travel restrictions. There will also be a special recognition of the 2022 MSU Athletics Hall of Fame Class during the Michigan State-Akron football game at Spartan Stadium on Sept. 10.

The MSU Athletics Hall of Fame, located in the Clara Bell Smith Student-Athlete Academic Center, opened on Oct. 1, 1999, and displays plaques of the 162 previous inductees. The charter class of 30 former Spartan student-athletes, coaches and administrators was inducted in 1992.
To read about this year's inductees, visit msuspartans.com