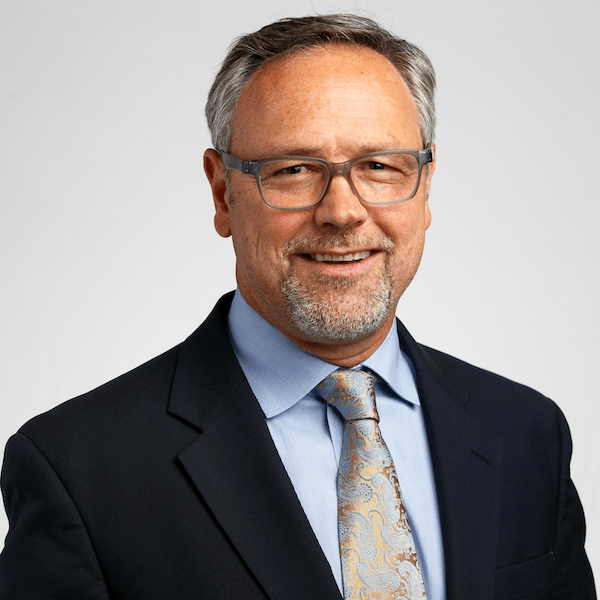 Michigan State University President Samuel L. Stanley Jr., M.D., today appointed Michael Brown, M.D., to be the next university physician. Brown will begin his new role on Aug. 15.
Brown replaces David Weismantel, M.D., who is retiring from the university after a distinguished career.
The university physician is a senior adviser to the president and the chief public health officer of the institution, with responsibility for planning and preparing for major public health issues affecting the campus community. The university physician also is responsible for the management of urgent medical issues involving education abroad programs.
"COVID-19 has shined a light on the importance of having plans in place to address emerging public health crises," Stanley said. "Dr. Brown's extensive 30-plus year career in emergency medicine and epidemiology makes him a natural fit for this role, and I have full confidence he will continue to put the health and safety of our campus community at the forefront of his decisions."
As the founding chair of the Department of Emergency Medicine in the MSU College of Human Medicine, Brown will maintain his chair appointment while extending his service to MSU as university physician.
Brown's extensive training and expertise led to appointments to several national health boards and committees. He leads the Key Advances Panel for the American Board of Emergency Medicine and serves on the editorial board for Cochrane, known globally as the preeminent source of high-quality systematic reviews.
"It is both an honor and a privilege to step forward in this role for Michigan State during a time of increased focus on the health and well-being of our Spartan community," said Brown. "I look forward to serving the campus community and maintaining a safe, healthy campus where students and employees can continue to learn, work and thrive."
A longtime Spartan, Brown received his medical education from the MSU College of Human Medicine in 1986 and completed his residency training at Butterworth Hospital in Grand Rapids, after which he joined the College of Human Medicine's faculty. He later earned a master's degree in epidemiology from MSU with a focus on evidence synthesis.
Weismantel, who has served in a part-time role for the university throughout the summer, will remain on staff through September to ensure a seamless transition.