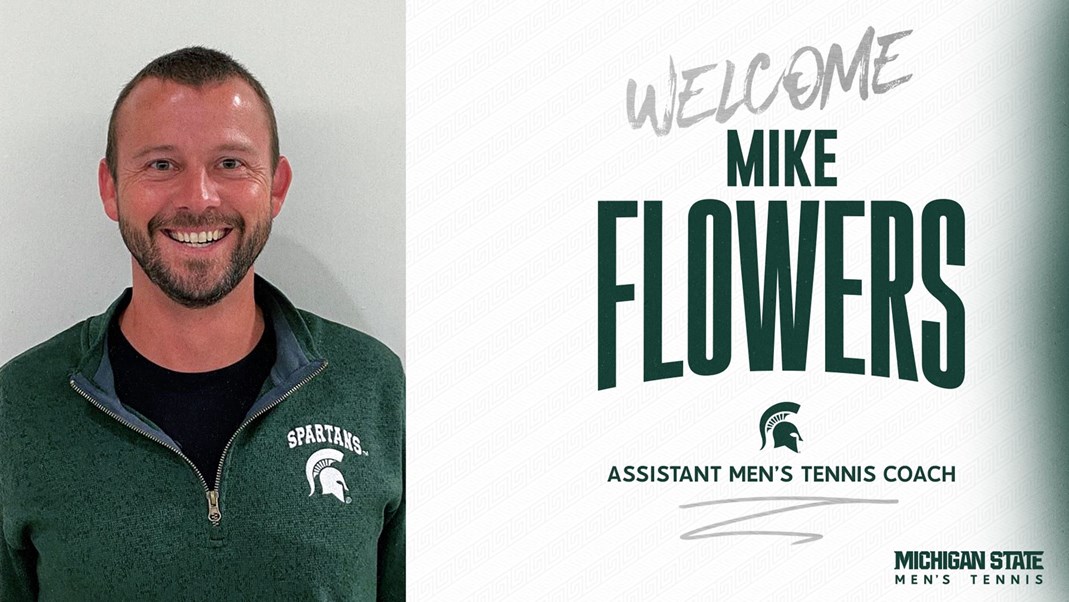 Michigan State men's tennis head coach Harry Jadun has named former Spartan letterwinner Mike Flowers the program's assistant coach.
Flowers, a USTA High Performance Coach, has experience coaching some of the best junior players in the world. He has coached at all four Grand Slam junior tournaments in addition to coaching Spartan signee Ozan Colak (No. 15 ITF Juniors), Qavia Lopez (No. 19 ITF Juniors) and Ellie Coleman (No. 24 ITF Juniors).
"I'm ecstatic to have Mike join our program," said Jadun. "Most importantly, Mike is a Spartan. He cares deeply about this program, university and community. Mike is a relentless worker and his track record in developing elite players is unmatched. In addition, Mike is well-respected throughout the tennis world and there's no doubt that his connections will help us immensely in recruiting the best student-athletes to Michigan State. I'm so excited to have the privilege to work with Mike every day and cannot wait to get him back home to East Lansing."
"First off, I would like to thank Coach Jadun, Athletic Director Alan Haller and Assistant Athletic Director Jacquie Joseph for this amazing opportunity," said Flowers. "It's such a privilege and honor to get back to East Lansing and coach at my alma mater. The energy and excitement around this program is at an all-time high and I can't wait to build upon that momentum."
Flowers spent the previous three seasons as an associate coach for both the men's and women's teams at Davenport University in Grand Rapids. He helped the Panthers' men's team to an 18-8 record and their first-ever berth in the NCAA Tournament this past season. Flowers also served as an assistant coach at Davenport in 2011-12.
To read more about Flowers, visit msuspartans.com.