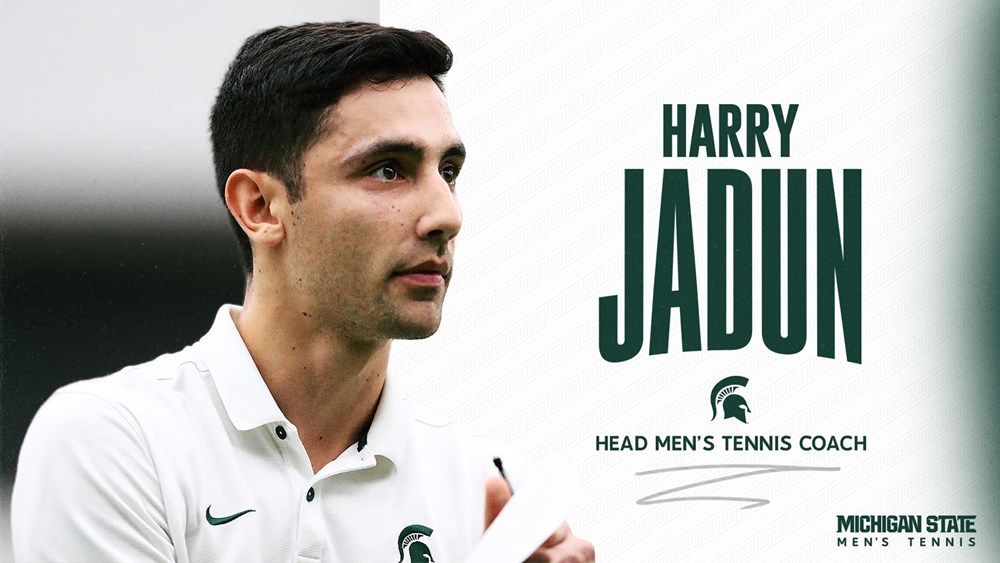 Michigan State Vice President and Director of Athletics Alan Haller has announced the hiring of Harry Jadun as the ninth head men's tennis coach at MSU.

Jadun succeeds Gene Orlando, who was at the helm of the Spartans for 31 years.

A former All-American for the Spartans, Jadun just completed his fifth season as an assistant coach at MSU in 2021-22. He briefly served as an assistant coach for Illinois the past month before being appointed head coach at Michigan State. Considered a rising star in the profession, Jadun, 28, was selected for the College Coach Mentorship program last year by the ITA (Intercollegiate Tennis Association) and USTA (United States Tennis Association) and has been instrumental in improving the Spartans' recruiting efforts over the past few seasons.

"I'm thrilled to name Harry Jadun as our next men's tennis head coach," said Haller. "Harry has a passion for Michigan State and understands the landscape of what it takes to be a successful student-athlete. He has created meaningful and positive relationships with our current players, alumni, campus partners and community that will only continue to grow in his role as head coach. He also understands the importance of building a program in all phases, from player development on and off the court, to recruiting and fund raising. I believe great things are on the horizon for our men's tennis program under Harry's leadership."

"I'm extremely excited for this incredible opportunity to coach at my alma mater and a place I call home," said Jadun. "Our program has a lot of positive momentum and is on an upward trajectory. My primary goal is to develop and sustain a winning culture on the court, in the classroom and in the community. We're looking to recruit the best players and student-athletes to Michigan State and help develop them into professional players on the ATP Tour while having them earn their degrees.
To read more about Jadun, visit msuspartans.com