ComArtSci professor Jeff Searl has received a grant from the National Cancer Institute to create a virtual reality curriculum for health care professionals and students. It will initially focus on training students in nursing, medicine and speech-language pathology to both understand the differences between laryngectomy and tracheostomy patients and to provide care of their airway and communication needs.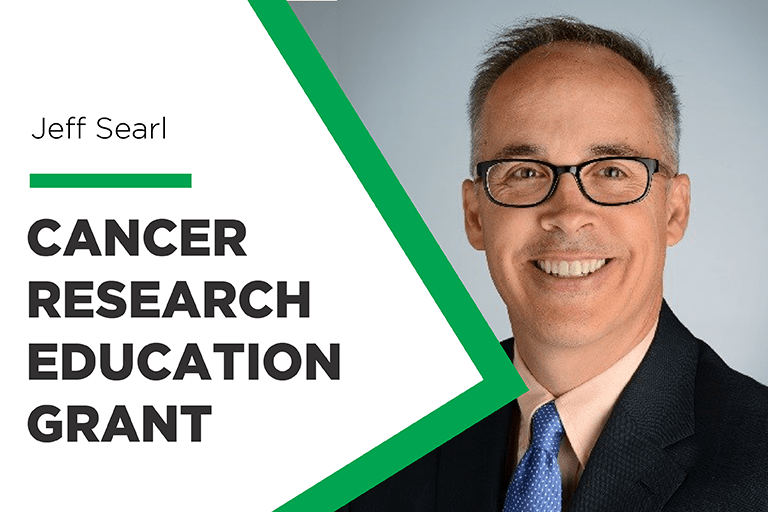 Searl is collaborating with Andrew Dennis from the Games for Entertainment and Learning Lab, Mary Kay Smith from The Learning and Assessment Center and College of Osteopathic Medicine, Peter LaPine from the Department of Communicative Sciences and Disorders and Gayle Lourens from MSU's College of Nursing, in order to create this innovative curriculum in the next two years.

Searl is a professor in the Department of Communicative Sciences and Disorders, in addition to being the associate chair and undergraduate program director of the department. He is the director of the Lip-Tongue-Larynx Lab, which aims to research how head and neck cancer and other diseases affect speech and voice production. Searl's knowledge on the subject in collaboration with the work of Dennis, Smith, LaPine and Lourens is creating a one-of-a-kind research team to develop this cutting-edge curriculum.

"I think this project pulls together a unique group of collaborators that leverages strengths from several different units here at MSU," Searl said. "This project builds a strong collaboration between CSD and the GEL Lab, which we have not historically had but should open opportunities for future training projects involving both units."

To read more, go to comartsci.msu.edu.