Michigan State University's Seth Jacobson and colleagues in China and France have unveiled a new theory that could help solve a galactic mystery of how our solar system evolved. Specifically, how did the gas giants — Jupiter, Saturn, Uranus and Neptune — end up where they are, orbiting the sun like they do?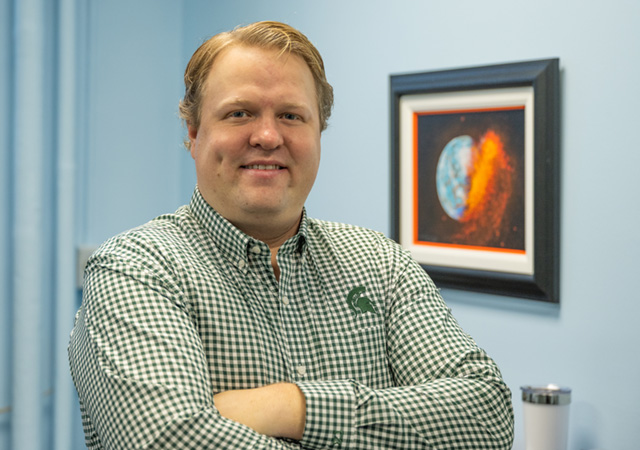 MSU Assistant Professor Seth Jacobson
The research also has implications for how terrestrial planets such as Earth were formed and the possibility that a fifth gas giant lurks 50 billion miles out into the distance.
"Our solar system hasn't always looked the way that it does today. Over its history, the orbits of the planets have changed radically," said Jacobson, an assistant professor in the College of Natural Science's Department of Earth and Environmental Sciences. "But we can figure out what's happened."
The research, published in the journal Nature on April 27, offers an explanation for what happened to gas giants in other solar systems and ours.