Food prices are going up and Americans have noticed, according to new results from Michigan State University's Food Literacy and Engagement Poll.

The survey, which sampled 2,052 Americans in March 2022, reports that 86% currently describe food prices as high and 82% are very concerned about the effects of inflation on grocery bills. Just 2% expressed no concern at all.

"Supply chain challenges, inflation, the ongoing pandemic, conflict in Ukraine, and geopolitical uncertainty have converged to affect the wallets of regular Americans at the grocery store," explained Sheril Kirshenbaum, co-director of the biannual survey. "Many families already struggling with food insecurity have been stretched further due to rising prices."

Forty-three percent of respondents say that the increasing cost of food has altered their diet or food choices. Among that group, half (51%) buy less expensive cuts of meat, 46% choose generic brands or bulk items to save money, 45% purchase fewer products, 44% plan trips to the grocery store more carefully, and 29% are consuming less food.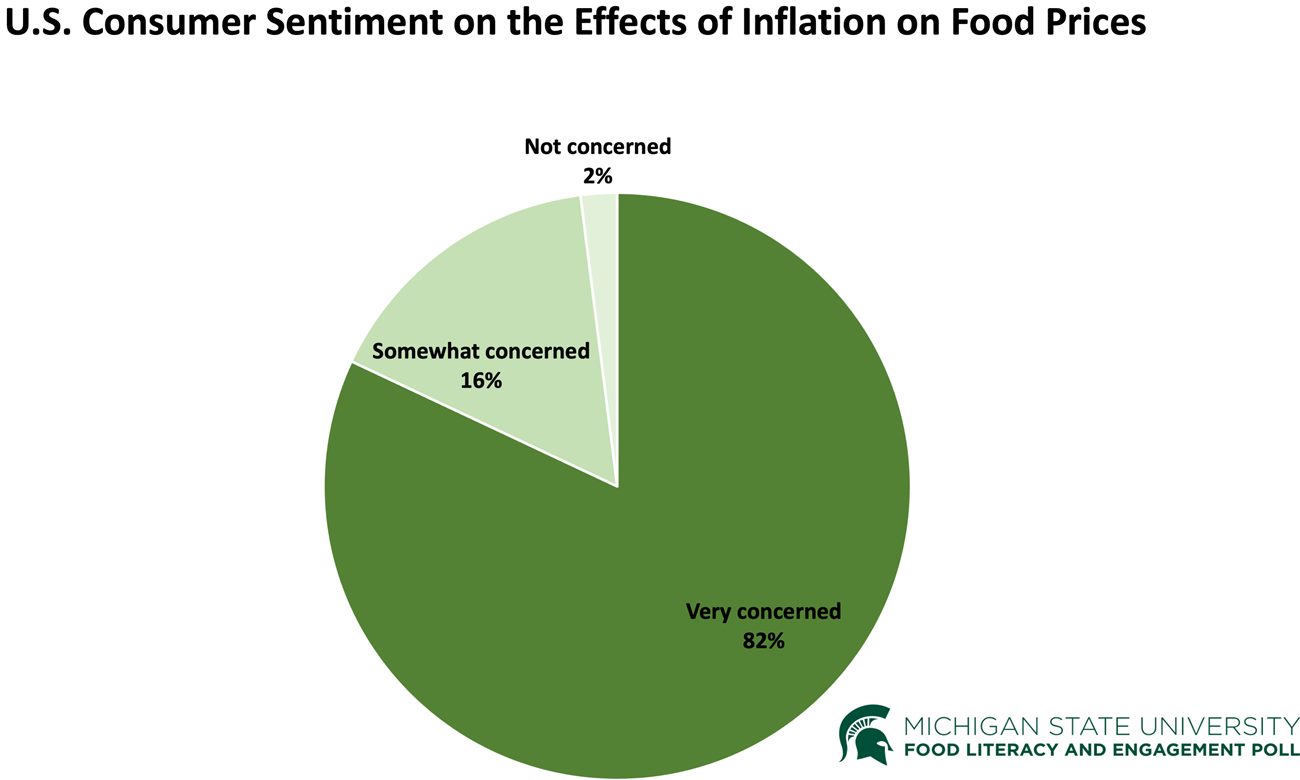 For the full story, visit canr.msu.edu