When Mark Rucker's high school choir teacher told him he'd be performing at the Metropolitan Opera in New York one day, he didn't believe her.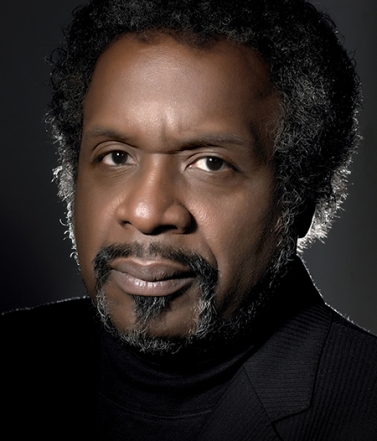 After all, he was a football player and saxophonist — not a singer — and was new to the choir, a reluctant baritone joining at his teacher's behest.
That teacher, Lena McLin, was in the front row as Rucker made his Met debut in 2004, a meaningful moment that signified his full circle of experience and inspired him to continue teaching the next generation of singers. Now, Rucker gets to do just that as a professor of voice in Michigan State University's College of Music.
"I've always had a desire to teach because my high school teacher is the reason I'm singing — without her, I wouldn't be doing what I'm doing," he said. "Education is where history is and that's where our future lies," he said. "I've sung in opera houses all over the world — at the Met, the Royal Opera House in London, venues in Philadelphia and Italy — and those were wonderful experiences. But these days, I get much more excited about the careers of my students than my own singing career."
Mark Rucker arrived at MSU in 2016 with his wife and accompanist, Sadie, who also is a faculty member in the College of Music.
As part of this month's research presentation at the MSU Board of Trustees meeting on Dec. 16, the Ruckers performed the Black spiritual ballad "Ride on King Jesus."
"My father, who was a choral teacher, sang the song to me when I was younger, and I just took to it — it talks about the importance of having God, or another spiritual entity, in your corner," Mark said. "It's my favorite spiritual. Spirituals were used during slavery as a call for hope and communications, and I think with everything going on right now, that's what we need."
Advocating for music in Michigan schools
Mark and Sadie have made it their mission to get young people, particularly minorities and those who are financially disadvantaged, involved in the performing arts.
Sadie leads the MSU Vocal Outreach Program. Together, she and Mark travel to schools around the state of Michigan with graduate students studying in the College of Music. The graduate students put on a cabaret-style performance of opera, musical theater and spirituals. Student audiences at each school get a chance to sing with the MSU performers and ask them questions. These performances aim to generate an interest in music and encourage students to pursue that interest.
"If I teach somebody, they may not become the next great opera singer, but they might become the next lover of that art form," Mark said. "It's up to us to make students understand that music is an important part of life. It is necessary for life."
The Ruckers recognize there are significant barriers for underrepresented and financially disadvantaged youth who want to pursue music and the arts. Often, the schools they attend growing up don't have proper funding for such programs, and those who wish to pursue the performing arts must make serious monetary considerations regarding the cost of secondary education and the need to support their family.
"At one outreach event, I had an elementary-aged Black child come up to me, and he said, 'Can I make money performing?' He was about the bottom line," Mark said. "He continued, 'Can I help my family if I do this? I like the thought of doing it, but can I help my family through that?' That's the consideration of kids from disadvantaged backgrounds."
"When I see a child that's going to college and the only reason that they don't consider it is because they can't afford it, it further emphasizes how necessary music and arts scholarships are. One of them might be the next dramatic soprano. One of them might be the next incredible baritone. And that's unbelievably important."
Music and the arts also create a sense of belonging and community in schools, Sadie added.
"Maybe a student just wants to be part of the chorus, just to able to be part of music in some way because it makes them feel important and feel good — and to express their emotions and artistic abilities," she said. "We should have major music programs everywhere."
Appreciation leads to achievement
Mark and Sadie's passion for music is evident in how they approach education and outreach.
"The kids that I teach today, I am unbelievably supportive of them, and I always tell them that my job is not to make you a superstar at MSU. My job is to make them a great singer," Mark said. "I have a wonderful young soprano who is now a senior. She came to me in her first year. She didn't want to sing classical music, and now she loves it. She can sing other things, but she loves it now. And that's important to me."
Many of Mark's students have gone on to have successful careers in music: Ben Reisinger is among the current resident artists at the Detroit Opera House. Another, Brian Major, who earned his Doctor of Musical Arts from MSU in 2019, made his Met debut in October 2022, just as Mark had nearly 20 years ago.
"My teacher in high school was always telling us that we could do things. You always got the idea that you could do whatever she wanted you to do," he said. "I try to instill the same idea in my students, and I'm so proud of what they've achieved."
In addition to the Met, Mark has performed at renowned opera houses around the world, including Netherlands Opera, Greek National Opera, L'Opera Montreal, New York City Opera, and Carnegie Hall, to name a few. Audiences in Michigan will have an opportunity to see him perform "Aida" with Opera Grand Rapids at Devos Performance Hall May 6 and 7, 2023.