Raquel Harris earned a Bachelor of Science in materials science and engineering in May 2019. Harris currently works as a finite element analysis engineer at Lear Corporation in Michigan. 
The summer before graduating from Michigan State University, I was invited to be an intern at Lear Corporation in the seating surface materials department working at Eagle Ottawa — its leather subsidiary. I really enjoyed my time and learned a ton that summer, so it was a no-brainer when I was invited back for a full-time position. I began as a test engineer in the summer of 2019. During this time, I worked on head impact, airbag, static safety/anchorage and product life simulation tests. 

After about a year and a half in testing, I wanted to get more into the product design side of the business, so I started looking for other roles that piqued my interest. As a child I had dreams of becoming a world-renowned fashion designer, so when I found an engineering position that incorporated cut and sew, where aesthetics were important and there was a bit more room for creative exploration than what you'd imagine from your typical engineering role I was eager to try it out. This led to me becoming a trim engineer, I got to be a "fashion designer" for the seats in the 2021-23 base and buzz Ford Bronco models. This was a huge change of pace from testing, but I loved the opportunity to learn and grow — personally and professionally.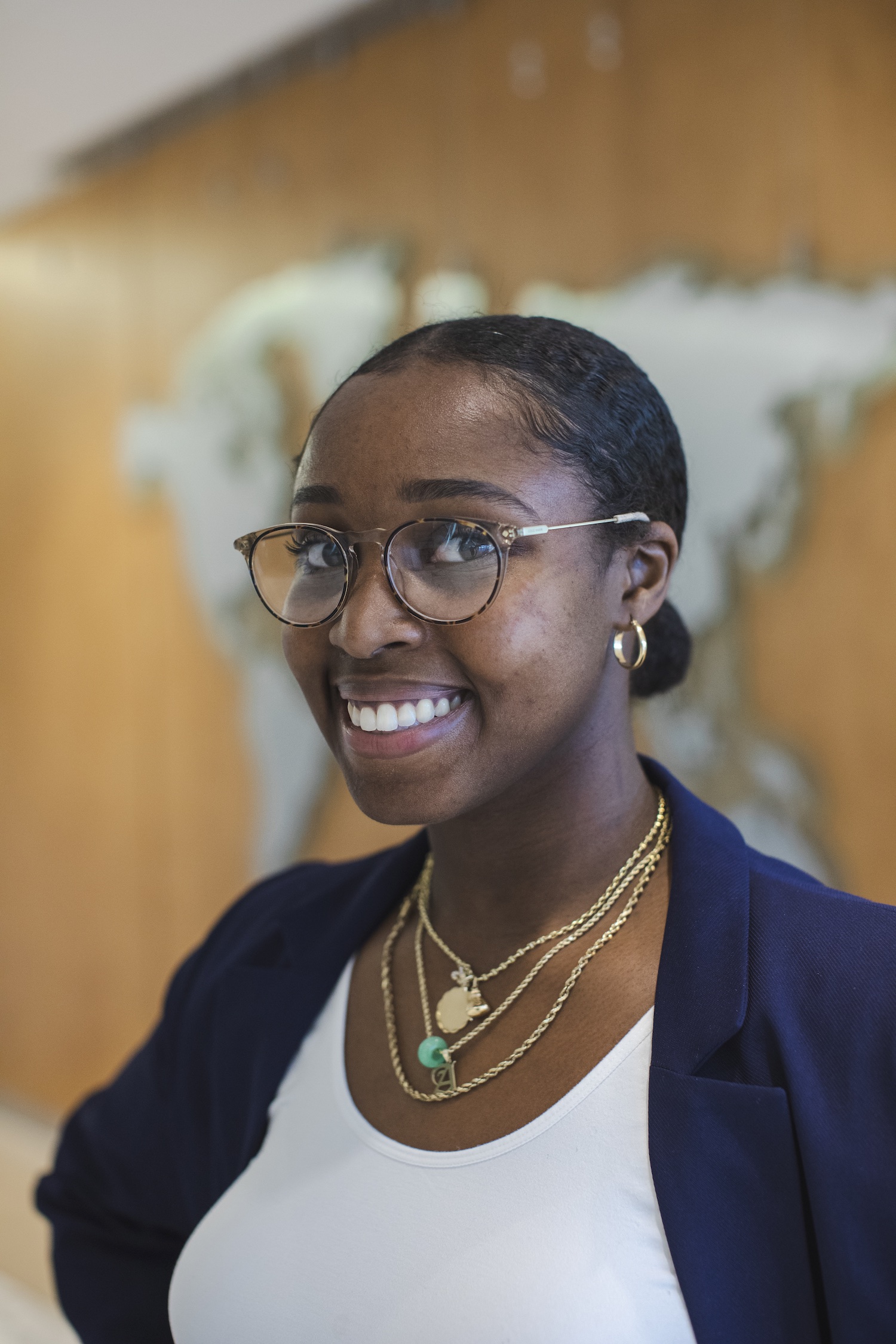 Just recently the opportunity that would blend my academic roots in materials science and engineering, and professional experience as a test engineer arose, and of course, I accepted it with open arms. I am now a finite element analysis engineer. 
My job is to work with our in-house product development team and the customer to virtually test metal and plastic components to see how they may react to certain situations in the real world. Through use of various software, we can predict what will happen based on design and material properties. We then can make suggestions for alternative materials and/or designs to be utilized early in the product's life cycle. This saves time and money for my company and our customers.

STEM is so important to today's economy because we're forever changing as a society. We desire more functionality, more sustainability and lighter weight options, all at a reasonable price. Different types of engineers are responsible for all of this.   

Coming to MSU was a big jump for me as a transfer student from Lansing Community College, but I was able to find a safe space in joining the National Society of Black Engineers. Taking on leadership roles such as conference planning chair and chapter president really catapulted me professionally. I was able to learn about career paths that I'd never considered and get support from my peers and professionals in ways that are necessary when entering a predominately white, male dominated industry as a Black woman.

I'd like to definitely encourage students to join groups not only relating to their studies but their outside interests as well. It's so easy to get bogged down and lose yourself while completing your degree program. Even if it isn't a formal group, please don't forget to take time for yourself!

In terms of courses I took as a student, I can say that so far in my career, I've benefited most from taking Synthesis and Processing Materials, Material Characterization Methods and the capstone class, Design & Failure Analysis. 

These classes helped to give me a base understanding of how materials are created, what it takes to make them into usable products and how to predict their behaviors leading up to their eventual failure. All of these factors are largely important when creating safe components that go into our cars. 

My degree, materials science and engineering, is still a relatively new field of study, so most programs are still pretty small — which is one thing I loved about the degree program at MSU. Everyone knew each other and we were always willing to help out one another. And the story has been the same since I've graduated and started my career: Seeing fellow Spartan alumni in the hallways at work and knowing there's a sense of comradery always helps me to feel more at home. Outside of that, everyone knows Spartan engineers are the best engineers.