Jasmine Jordan, a 2021 graduate from the College of Social Science, has been named a Gates Cambridge Scholar for the second time. In fall 2022, she will begin a doctorate in criminology at the University of Cambridge.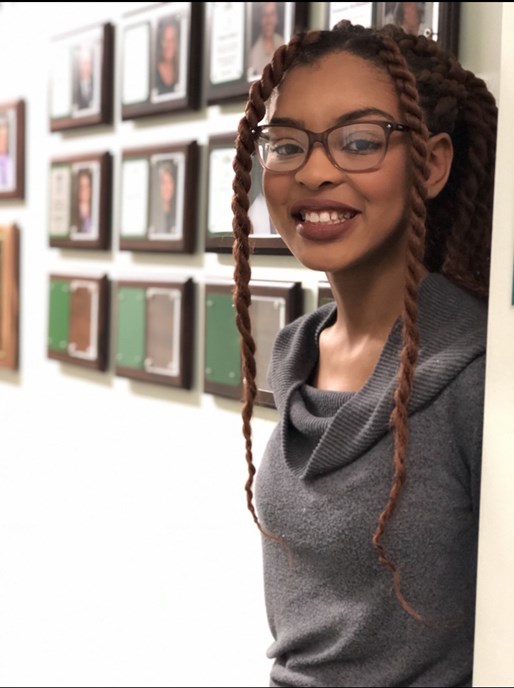 "I feel immensely grateful and honored to be selected as a Gates Cambridge Scholar again. I had a truly eye-opening experience as a master's of philosophy student last year and I am beyond excited to undertake a doctorate next term," said Jordan.
"I would especially like to thank Dr. John Waller for being such an excellent mentor to me since I arrived at MSU and all the staff, faculty and advisors in the Social Science Scholars program, the College of Social Science and the Honors College. They have helped me every step of the way with every scholarship, and I cannot thank them enough," added Jordan "I would also like to thank the Gates Foundation for selecting me for the scholarship and giving me this opportunity."
While receiving a bachelor of science degree in political science at MSU, Jordan was a member of the Social Science Scholars Program and the Political Science Scholars Program in the College of Social Science, as well as part of the Urban Educator Cohort Program in the College of Education and an Honors Research Scholar in the Honors College.
"Jasmine continues to make her alma mater proud. Only a tiny number of students are adjudged to be worthy of a Gates Cambridge; they have to be among the best thinkers, leaders and doers of their generation. Even fewer manage to win a Gates Cambridge scholarship twice," said Waller, associate professor of history. "Earning a doctorate in criminology will take her another step closer to being a highly effective advocate for the ending of mass incarceration."
The
Gates Cambridge Scholarship
was established in 2000 and provides funding for graduate study at the University of Cambridge in the United Kingdom. Jordan is one of 79 scholars from 30 countries selected to receive the award in 2022. MSU has a total of seven Gates Cambridge Scholars.
"Jasmine continues to demonstrate the transformative power of an MSU education to change the world for the better," said Christopher P. Long, dean of the MSU Honors College and of the College of Arts and Letters. "Throughout her time at MSU and now at the University of Cambridge, she has put her deepest commitments to equity and justice into intentional practice through her scholarship and research. We are thrilled to congratulate her on this, her second, Gates Cambridge Scholarship."
The
National and International Fellowships and Scholarships Office
, administered by the
Honors College
, helps interested undergraduate and graduate students pursue major national and international opportunities by providing information and direct support throughout the competitive application processes.