Content created by MLive.
Sparked by the Curved Dash Oldsmobile in 1901 and accelerated by Ford's pioneering assembly lines, automotive production in Michigan has been at the forefront of the mobility industry for more than a century. Still today, there are more than two dozen original equipment manufacturers in our state supplying automakers worldwide.
For Michigan to remain the trailblazer in travel and transportation into the next generation of self-driving cars, it's going to require two of the same ingredients that put the state on the map in the early 1900s: innovation and talent. Fortunately, Michigan's mobility industry has a strategic partner in Michigan State University.

MSU is conducting cutting-edge research and educating students who are shaping the future of mobility, both in Michigan and across the globe, by creating integrated systems of communication and control that enable automated vehicles to understand their environment and navigate it safely and efficiently.

"Michigan State plays an absolutely vital role in the growth of the companies that are here and the companies that might want to move here," said Glenn Stevens Jr., executive director of MICHauto and the Detroit Regional Chamber's vice president of automotive and mobility initiatives.

"There really isn't any cluster in the world like the one that exists in Michigan with regard to automotive and next-generation mobility technology. It's the sum of the parts, and Michigan State is one of those very significant parts that make up that unique ecosystem."

Stevens is a member of the MSU Mobility Advisory Council, a public-private partnership created to strengthen the connection between Michigan's mobility industry and MSU's academic and research excellence. The council members come from academia, the auto industry, economic development, technology and beyond to help inform MSU's vital contributions to mobility research and talent development.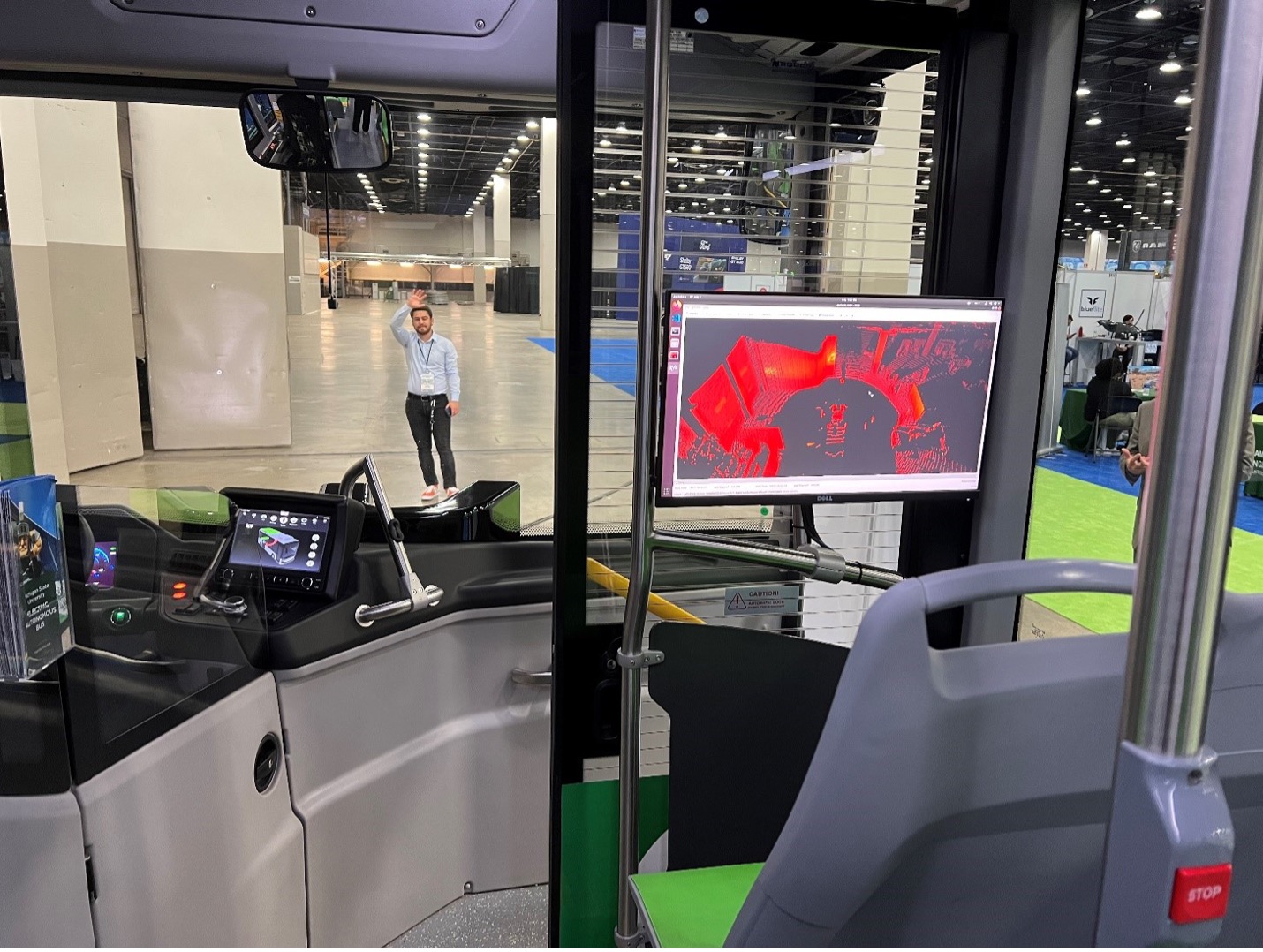 First, let's look at some of the groundbreaking mobility research underway at MSU:

MSU has nearly 50 experts and their connected staff researching autonomous and connected vehicle technology. MSU has a long history of working with the mobility industry and is continuing to do so through nearly $75 million of research and development in autonomous and connected vehicle technology over the past five years alone. That research is focused on making vehicles and roadways safer and more efficient for the future by reducing accidents, saving lives and improving mobility and productivity. MSU is doing this by developing a variety of new technologies, from algorithms that autonomous vehicles use to understand and navigate the driving environment in any weather conditions to sensors that foster communication between the vehicle and the streetscape and even pedestrians via their phones. "We are trying to build a smart city," said Satish Udpa, interim director of MSU Mobility.

MSU's campus is the perfect test bed for autonomous and connected vehicle systems. With a self-contained mix of urban, suburban and rural areas, the 5,200-acre East Lansing campus offers an unrivaled real-world ecosystem for testing the autonomous and connected vehicle tools that are revolutionizing the way people and goods move around. A self-driving electric bus and two autonomous test cars are collecting reams of data through cameras, lidar and other technology and using it to understand the surrounding environment that features 60 lane-miles of road, nearly 40 traffic signals, more than 100 miles of pedestrian walkways and 30,000 other vehicles per day. MSU researchers are using that data to fine-tune and validate autonomous and connected vehicle technologies. "The biggest challenges lie in the interface between man and machine," Udpa said. "Our test bed happens to be in a setting where it comes across real human beings. It's a living, breathing test track."
MSU is researching the best ways to implement large-scale electric vehicle use

. As the internal combustion engine begins phasing out in favor of electric vehicles, there are many things to consider, from improving battery performance so people can drive farther before recharging to enhancing charging capacity so that everyone in town for a game at Spartan Stadium can charge up for the ride home. "The challenge is how do we manage things like that," said John Verboncoeur, associate dean for research in MSU's College of Engineering. "The infrastructure support is absolutely critical and will become more critical as we move away from internal combustion engines to plug and play." MSU is currently adding nearly 370 electric vehicles on campus and offers more than 60 EV charging stations.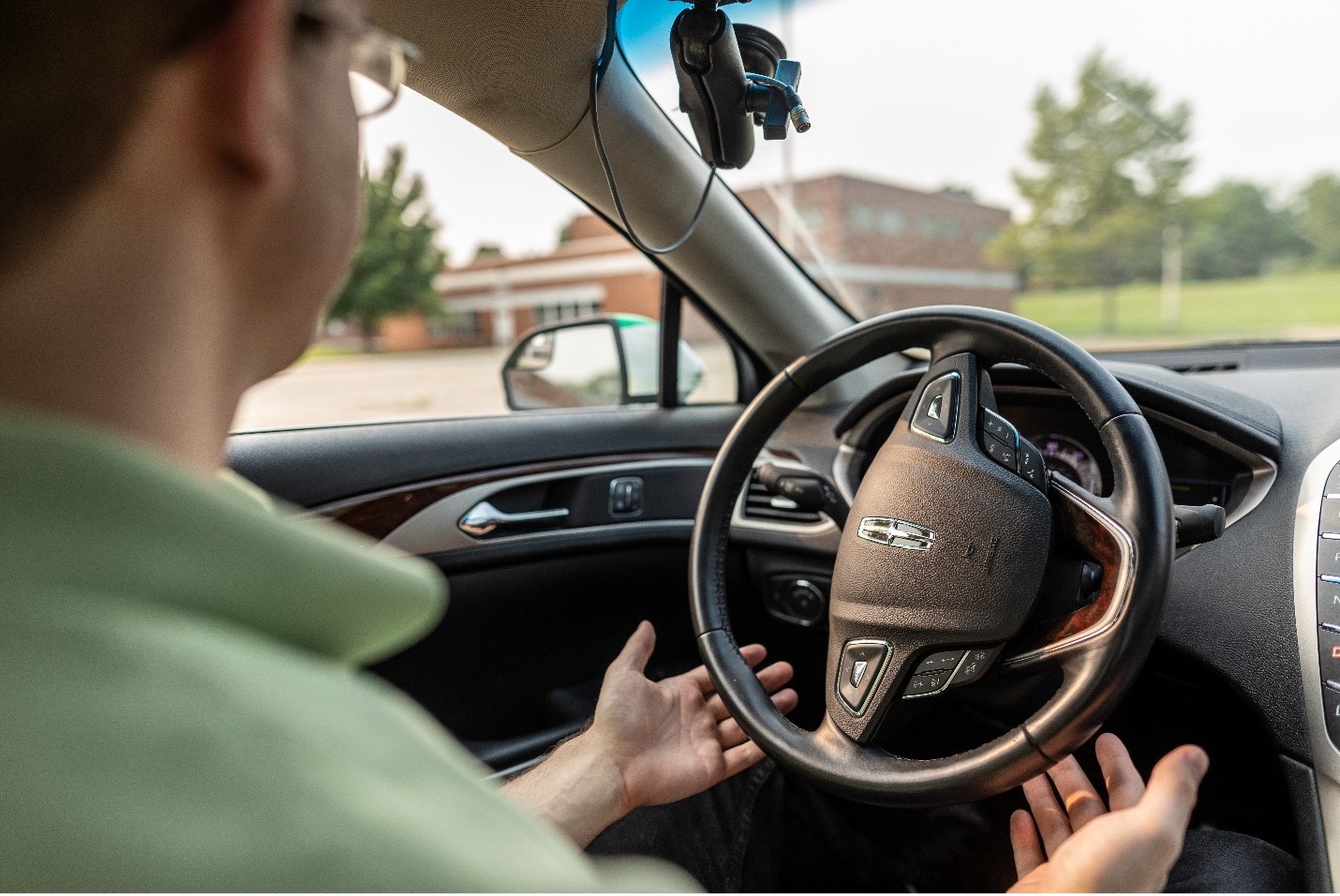 Combined with the unique test bed that is the MSU campus, the abundance of research expertise among faculty in a range of disciplines makes MSU the perfect partner for the mobility industry in Michigan. In turn, ensuring that Michigan remains at the epicenter of mobility going forward is a worthy cause for a leading research university tasked with education and economic development in our home state.

As a result, next-generation mobility technology is now one of MSU's principal areas of research and innovation.

"We look to Michigan State from an industry perspective as one of the leaders working on next-generation mobility solutions, and that's everything from materials science to road infrastructure to engineering for autonomous and connected vehicles," Stevens said.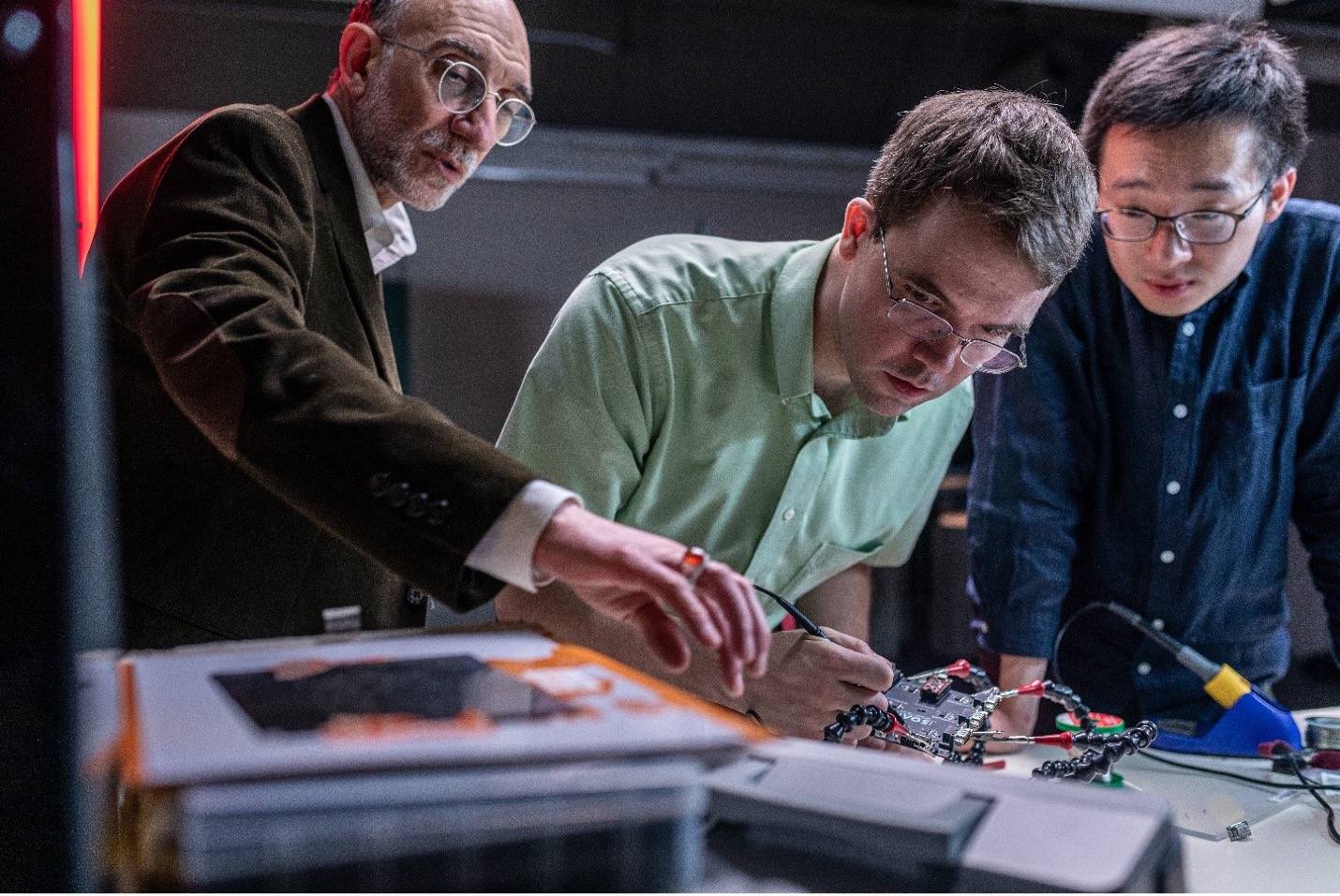 Now, for the talent side of the equation:
MSU is a leading producer of mobility talent in Michigan. Nine out of every 10 MSU engineering students complete internships with companies in Michigan, and two-thirds of engineering graduates go on to work in Michigan. That's a much higher ratio than peer universities elsewhere in the state. Since MSU provides so much of the engineering talent in Michigan, and because the automotive industry has called Michigan home for more than 100 years, the university is uniquely positioned to turn out graduates prepared to drive the future of mobility. "We really are the plurality supplier of talent in Michigan," Verboncoeur said. "The mobility industry is the largest industry by far in the state of Michigan. The state thrives with that industry, and we have a responsibility to make sure we provide the best and brightest for that." Moreover, MSU is a major part of the state's University Research Corridor, which is the nation's top university innovation cluster in preparing students for careers in the mobility industry.


MSU is preparing mobility talent in a wide range of areas

. It's not only MSU engineering graduates who are making an impact in the mobility industry, of course. Mobility has become increasingly multidisciplinary, with students in computer science, data science, social science and many other fields playing a big role as vehicles evolve. For example, whereas electronics accounted for about 5% of a car's cost just a few decades ago, that share will soar to 50% by 2030 as vehicle connectivity increases. "There really is a blur between the auto industry and the tech industry," Stevens said. Through partnerships such as the MSU Mobility Advisory Council, MSU better understands the industry's needs and is bringing its academic and research excellence to bear in a variety of fields through interdisciplinary collaboration between about 50 researchers within seven different colleges. That all creates frontline training opportunities for students. "When you look at mobility, there has to be an interaction between engineering and business but also social sciences and other parts of the university," Stevens said. "Michigan State is advancing all types of degrees that the mobility industry needs. Michigan State plays a really important role as part of the development of our talent pipeline."



Automotive infrastructure has built up in Michigan over the past 100-plus years, and the industry continues to be central to our state's well-being. Now, as the industry evolves, MSU continues to move in step with the needs and opportunities in Michigan through pioneering research and talent development, as well as new investments that will mold mobility going forward. For example, a new Engineering and Digital Innovation building in the planning stages would further accelerate MSU's innovative R&D and reinforce the talent pipeline that fuels the heart of the mobility industry in Michigan.
Looking back over the past century of mobility, it was perhaps a happenstance of history that Detroit became the Motor City and Michigan became the hub of automobile manufacturing. But it's no accident that our state is fast becoming the mobility mecca of the future, too. It's happening in part because MSU is taking the wheel.

Now is a golden age of opportunity for MSU mobility researchers and students alike.

"The future of mobility is so closely tied to our future in Michigan, what better way to serve the citizens of this state than to make sure we never ever lose our leadership position?" Udpa said.

"Mobility is going to define ways in which we as a society will live for the next 20, 30, 50 years. That technology is happening now."