More than 20 million Americans are struggling with addiction, but there are only 4,400 addiction specialists to help them. Between May 2020 and 2021, the Centers for Disease Control and Prevention reports that U.S. drug overdose deaths exceeded 100,000 and in Michigan, there were 2,570 overdose deaths.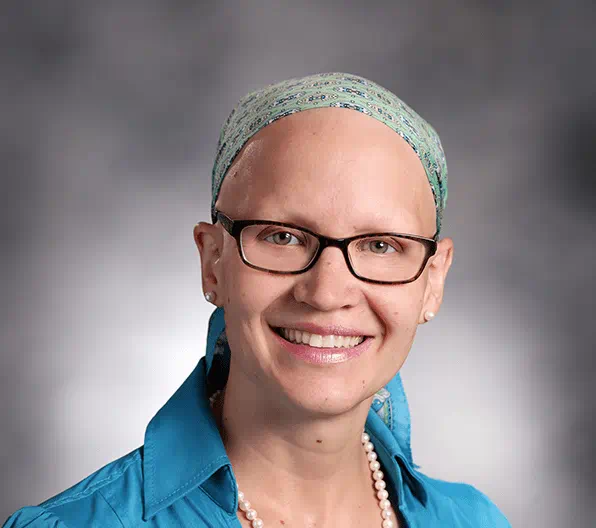 Cara Poland
"Addiction is killing way more people than we like to recognize or have ways to recognize," said
Cara Poland
, an assistant professor in the
Department of Obstetrics, Gynecology and Reproductive Biology
in the Michigan State University
College of Human Medicine
. "We know that most doctors only receive between two to 10 hours of addiction education throughout medical school and their residency, and we're doing something about it."
In 2018, through the utilization of $1.5 million in State Opioid Response funds, Poland and collaborators from MSU and Wayne State University created the Michigan Collaborative Addiction Resources and Education System. The
MI CARES
program guides and supports physicians through the Practice Pathway program for the addiction medicine subspecialty.
"Back then, we were just a pilot program with a modest goal: Train a half-dozen Michigan physicians as addiction specialists," Poland said. "But word spread, and to date, nearly 500 physicians in 46 states and the District of Columbia and Puerto Rico have signed up for the training."
Prior to 2019, Michigan had fewer than 200 physicians with American Board of Medical Specialties certification to treat addiction with none practicing in the Upper Peninsula. With MI CARES' help those numbers are increasing. Now, there are an additional 115 physicians enrolled in the program in Michigan, including seven physicians from the Upper Peninsula.
The program has recently expanded to include students in the Michigan State University Department of Human Medicine,
Osteopathic Medicine
and the
College of Nursing.
The MI CARES program is available to first-year medical students at Michigan State University College of Human Medicine and as an elective to current students. Of the 36 first-year elective students taught by Poland and
Jamie Alan
, an associate professor in the
Department of Pharmacology & Toxicology
, all 36 stated that they would recommend the elective to a colleague.
With a second round of funding extending through September 2022, Poland is modifying the MI CARES curriculum so that other medical schools can use it in their programs. A big piece of that is removing stigmas that attach blame to substance use disorders or SUDs.
"Studies show when we use the words 'substance abuse' in our notes, we literally provide worse care to our patients and when we use 'substance use,' we provide better care," Poland said. "What could be an easier way to provide better care than to just change the words we use?"
The hope is that training like the MI CARES program will reduce the stigma of SUDs and help physicians recognize that a patient with a SUD is just like any other patient with a chronic disease. For Poland, the topic of substance use disorder is more than a professional interest, it is personal.
"My younger brother died as a result of his alcohol use disorder," Poland said. "I was already becoming an addiction specialist, but his death lit the fire in me. It was a job before and now it is my passion. It's my life."