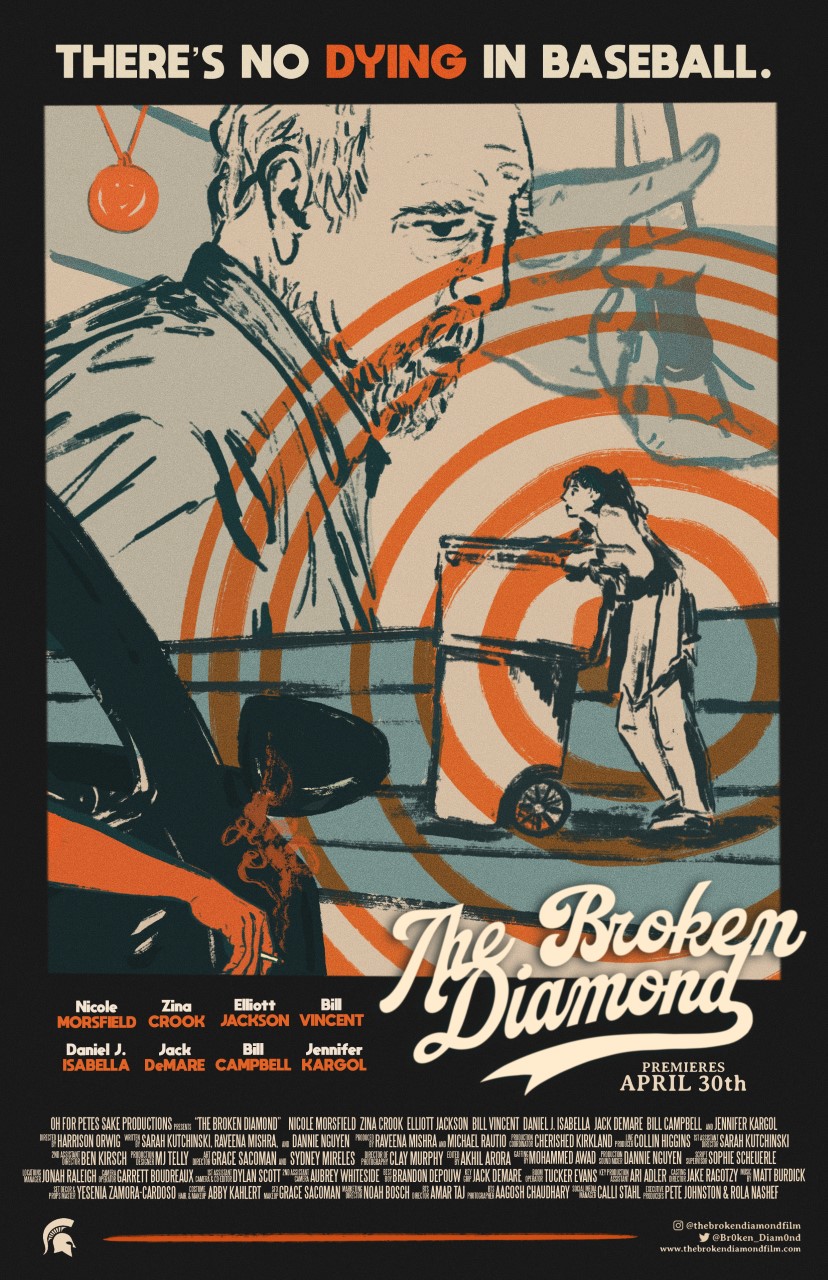 "The Broken Diamond" movie poster
The Spring 2022 Fiction Filmmaking Capstone Class, the largest to date, took on its most ambitious film project in the history of the course, exceeding the annual class budget of $5,000 to create the 30-minute film "The Broken Diamond," which will premiere on Saturday, April 30, at 7 p.m. in room B115 of Wells Hall.

The premiere is free and open to the public, but attendees are encouraged to RSVP through Eventbrite. Doors will open at 6:30 p.m. and concessions will be available for purchase. There also will be a display of the props used in the film. Following the film screening, a behind the scenes video will be shown' and there will be a
Q and A session where attendees can ask "The Broken Diamond" crew questions.
To read more about the premiere and "The Broken Diamond," visit the College of Arts and Letters website.