Content warning: This story talks about intimate partner violence. If you or someone you know needs help, please call 1.800.799.SAFE (7233). You matter. You are important.
Maji Hailemariam Debena is an assistant professor in the Department of Obstetrics, Gynecology and Reproductive Biology in the College of Human Medicine. Debena holds a Ph.D. in mental health epidemiology and a master's degree in social work from Addis Ababa University in Ethiopia. She specializes in working with underserved populations including women, justice-involved individuals and individuals from low-resource settings in both Africa and the United States. Her research focuses on equitable access to mental health care in low-resource settings.
Oct. 10 is World Mental Health Day. On this day, and every day, it is my earnest hope that mental health for all is a global priority. I am a Flint-based health equity researcher interested in reducing mental health disparities in Flint and around the world. My work aims to improve mental health outcomes for underserved populations, including pregnant women and justice-involved individuals in low-resource settings. I train Flint mothers to provide advocacy and support for other mothers in the community. Non-professional providers (also known as lay providers), like mothers from the community, can deliver mental health interventions with fidelity. These mothers are recruited from the community with the help of our local community partners. Their service can improve access to mental health services, reduce debilitating symptoms and improve functioning and quality of life. I believe lay providers can help improve mental health outcomes in communities like Flint that do not have a wealth of mental health resources.
For many, pregnancy and motherhood increase the risk for long-term exposure to physical, psychological and sexual intimate partner violence, or IPV, which is sexual or physical violence by current or former partners. Intimate partner violence can start or worsen during the perinatal period (the weeks leading up to and right after birth). Pregnant women and mothers with children under 5 who have experienced IPV exhibit poor physical and mental health and obstetric outcomes. Depression and post-traumatic stress disorder are the two most common mental health consequences of IPV. But there is solid evidence that women with good social support have better mental health and IPV outcomes.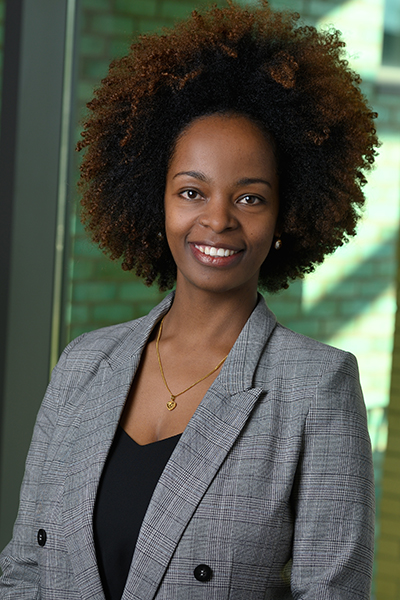 In one of my ongoing studies in Flint, the Mothers' AdvocateS In the Community Plus study, or MOSAIC, I aim to create a lay-provider-delivered intervention for pregnant women and mothers with children under the age of 5 who report a recent experience of intimate partner violence. MOSAIC is a non-professional intervention delivered by mentor mothers from the community to reduce IPV in pregnant women and mothers with children under 5. MOSAIC was originally developed by Angela Taft of La Trobe University in Australia. The intervention combines elements of lay-provider-delivered mentoring and IPV-specific support provided by mentor mothers from the community. In the original study, although MOSAIC reduced subsequent exposure to partner violence, it did not improve depressive symptoms and post-traumatic stress disorder symptoms were not evaluated.
As part of my work in Flint, I am adapting and expanding the MOSAIC intervention by utilizing the principles of interpersonal psychotherapy to improve the model's mental health impact. Interpersonal psychotherapy helps women to build better social support and address conflicts within their interpersonal network. Interpersonal psychotherapy can effectively be delivered by non-professional providers (including mothers from the community).

In 2018, my then-postdoc mentor (and my current faculty mentor and collaborator) Jennifer Johnson and I collaborated on a project titled The Flint Women's Study to understand the hopes, needs, strengths and dreams of women in Flint. The study involved qualitative interviews with 100 women from the community. One of the key outcomes of the study was the fact that younger women and mothers can benefit from creating and maintaining intergenerational relationships with older women from the community.
The MOSAIC model offers a unique opportunity for older mothers to connect and work with younger mothers in a mentoring relationship that can give them a sense of purpose and meaningful engagement. The plan is that the pair would work toward reducing the future risk of partner violence and addressing the negative effects of partner violence, including depression and PTSD symptoms. Currently, the MOSAIC Plus feasibility and acceptability study is underway, and I hope that the results lead to a randomized trial to test the effectiveness of the intervention for use more broadly in other communities.