Emre Umucu is an assistant professor of rehabilitation counseling in the College of Education and director of the Veteran Well-Being Lab.
Growing up in Turkey, it was always my dream to study and live in the United States since my childhood; however, my family never had the income to support this dream. It was a cold autumn day in 2010 when I happened to learn I was awarded a scholarship to go to the U.S. and study for a master's and doctoral degree in psychology. Today, here I am teaching, writing academic manuscripts and securing internal and federal grants for my research at Michigan State University to help U.S. veterans with and without disabilities.
My interest in the veteran population initially came from my graduate school practicum and internship at the William S. Middleton Memorial Veterans Hospital and clinics in Madison, Wisconsin. I had a great deal of opportunities to work with great colleagues and supervisors to improve overall health and well-being outcomes in veterans.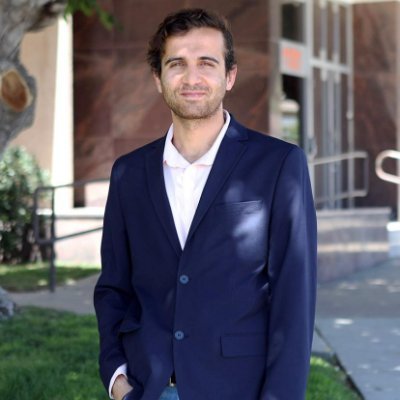 Emre Umucu
But, wait. Did I tell you I was supposed to go back to my home country upon completing my graduate training, per scholarship law? I could not return for multiple reasons, but let me share the most important reason. Of course, it's a love story! I met my "forever" colleague and spouse, Dr. Beatrice Lee, in a graduate school lab meeting at the University of Wisconsin-Madison and the Madison VA. Since our first meeting, we never stopped working together. She was the main reason I was able to stay, produce research and contribute to the health and well-being of U.S. veterans by establishing my lab called Veteran VVell-Being, or V³, Lab.
V3 is dedicated to conducting high-impact and inspiring interdisciplinary public health research to improve the health and quality of life for all individuals with and without disabilities, specifically veterans with and without disabilities. We are specifically interested in understanding psychological, sociocultural, biological and environmental factors affecting employment, well-being, quality of life, resilience and life adjustment in veterans with and without disabilities and their family members. So far, we have examined in veterans with and without disabilities the constructs of grit, well-being, flourishing, job loss, gratitude, pain, optimism, hope, COVID-19, stress, social isolation, resilience, PTSD, functional limitations and college adjustment.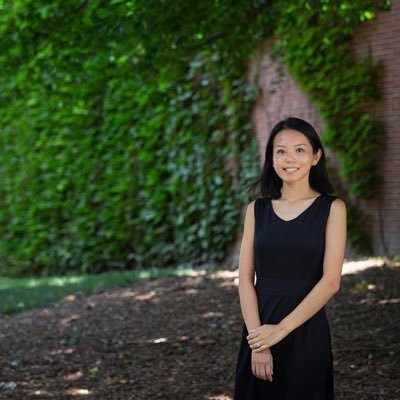 Beatrice Lee
We recently received funding from the Department of Health and Human Services to improve health care access and services for veterans and caregivers living in rural areas. This was an excellent example of how Dr. Lee and I put so much effort into collaborating with our community partners such as the Michigan Center for Rural Health, Battle Creek VA Medical Center and the Michigan Veterans Affairs Agency. This project was highlighted by Gov. Gretchen Whitmer, who said, "Our service members put their lives on the line to protect our freedoms, and we must ensure they have the support they need when they come home. It is vitally important that we support all of our veterans, especially our underserved veteran populations. This includes making sure they have access to quality, affordable health care and mental health services throughout Michigan."
We will collaborate with many esteemed colleagues from the Iowa City Veterans Rural Health Resource Center, the Florida Blue Center for Rural Health Research Center, The U.S. Department of Veterans Affairs, higher education institutions (e.g., the University of Texas [UT-Health; UT-El Paso]), the MSU Student Veterans Resource Center, the Veterans Affairs Homelessness Research Center and many other agencies.
Most recently, the Department of Health and Human Services funded our lab to evaluate and test an online positive psychology intervention to improve college adjustment and well-being in veterans with disabilities in higher education. I believe, though not commonly viewed through this lens, higher education can be conceptualized as a public health intervention, given education and employment increases societal contributions, promotes a healthier lifestyle and reduces poverty. Our funded project will help many veterans in higher education to be more successful and hopefully get a quality employment.
As we prepare for Veterans Day and Thanksgiving, I would like to show my gratitude and thankfulness to all who served this country. Thank you for your service!
Beatrice Lee contributed to this faculty voice.