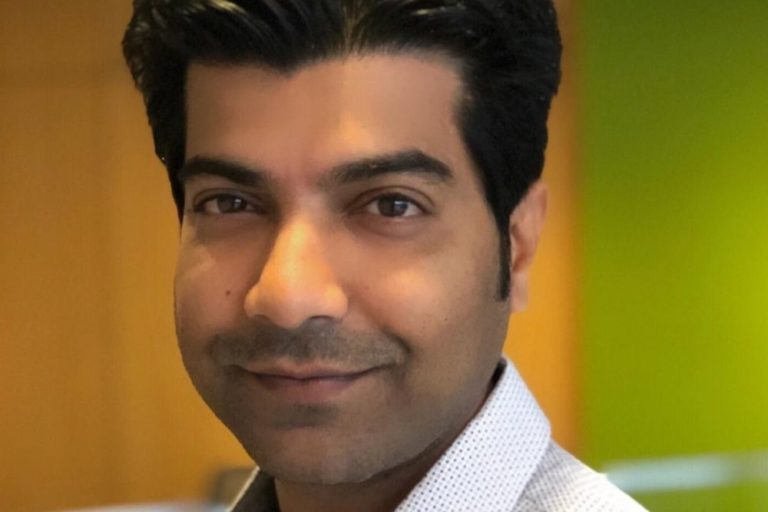 Rajiv Ranjan, an assistant professor of Hindi-Urdu in the Department of Linguistics, Languages, and Cultures at Michigan State University, is part of the Asian Studies Program and the Master of Arts in Foreign Language Teaching Program. Through the MAFLT, he teaches summer courses to graduate students pursuing specialized training in language teaching. Currently, he is writing an Urdu textbook and mentoring seven MSU textbook authors of other less commonly taught languages. This faculty voice was adapted from the College of Arts and Letters.
Global and cultural literacy today are important for many reasons. These things help build global acceptance, compassion, and understanding, which yields friendship and collaboration. It helps us be ready to understand, face, and to overcome the world's increasingly global challenges.
We've seen with the COVID-19 pandemic how many of the world's issues are not restricted by cultural or geographic boundaries. Over the following decades, challenges such as climate change will require a global perspective and multicultural understanding. Global and cultural literacy also helps us see the same world through different linguistic and cultural lenses and better experience and understand the greater human community. This knowledge helps us become global citizens and to be able to work and live beyond borders.
When I reflect on my own life, I cannot even imagine how much has changed from living in rural India to becoming a teacher at Michigan State University. I am among the first generation in my family with a university education. Coming to America was not even a dream until one of my teachers in India said I was not cut out for America. That was my motivation in some ways.
I was born in a rural part of northern India and moved to a more urban area to finish high school. In my state, there were no colleges or universities that offered programs of study in Linguistics, so I moved to Delhi where I received a Master of Arts in Linguistics. After earning my MA degree, I moved to Hyderabad, a major city in the southern part of India, to pursue a Master of Philosophy in Linguistics.
In 2010, I was accepted into the Fulbright Language Teaching Assistant program at the University of Iowa where I also completed my Doctor of Philosophy in Second Language Acquisition. In 2015, I started teaching at Michigan State University as an Assistant Professor of Hindi Language.
Language teaching is one of the loves of my life. Growing up in a multilingual society in India, I did not realize the importance of knowing multiple languages. In India, it is common for people to know at least three languages. That said, my English language learning really exposed me to the challenges of foreign/second language acquisition. I began learning English because it is considered a language of prestige in South Asia, and it is a common belief in South Asia that to become successful one must learn English.
It is important for students to learn additional languages in the present moment. Given that English is a global language, many people around the world learn English in addition to their native languages. I feel that native English speakers who do not learn additional languages miss a great opportunity to experience diverse perspectives through which they can view the world.
If the adage is true that literature is the mirror of society and language is a building block of literature, learning a language adds an additional lens to see the world and helps to build a more tolerant and compassionate society. It also provides tangible professional benefits. For example, multilingual medical doctors or computer engineers can connect with their colleagues better than monolinguals. This enhanced ability to connect can advance their professional aspirations.
My top goal in life is to have my culture represented in the country of my work. There are several misperceptions about South Asian culture and languages. For example, political boundaries are not linguistic and cultural boundaries. Urdu is a national language of Pakistan but there are more Urdu speakers in India compared to Pakistan. Punjabi is considered a language of India but there are more Punjabi speakers in Pakistan compared to India. Culturally, one of the Indian states, West Bengal, is closer to Bangladesh in comparison to other states of India. Even though South Asia is linguistically very diverse, it is home to the largest English-speaking population in the world.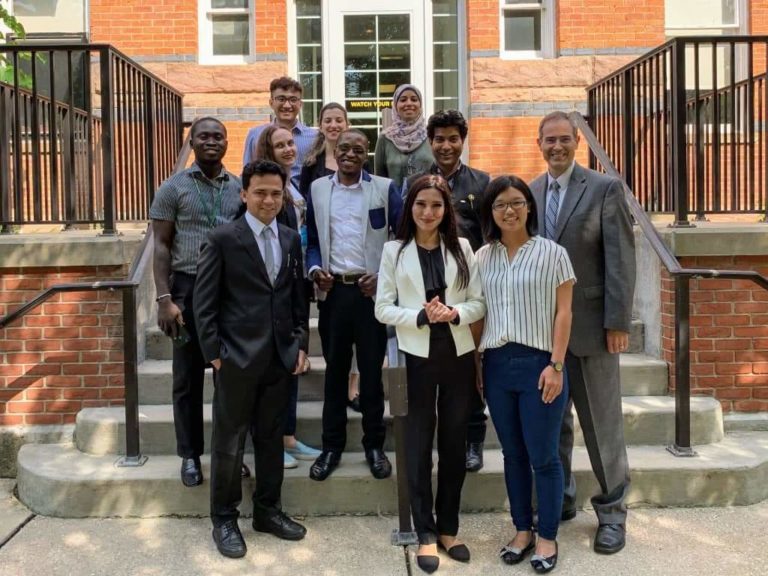 Rajiv Ranjan (second row, second from the right) and Dean Chris Long (second row, on the right) with the 2019 Fulbright Language Teaching Assistant cohort.
One cannot really say any one thing about South Asia without being both correct and incorrect at the same time. There are several nuances in South Asian cultures and languages. South Asia has a multi-language, multicultural, multi-philosophy of life, multi-religion, multi-family system, multi-form of government, multi-everything. It is very complex, which makes it incredibly exciting and beautiful. I think of South Asia as a beautiful garden with an extraordinary variety of flowers. There are no words in any language to describe how vibrant South Asia is.
Asian Pacific Islander Desi American (APIDA) Heritage Month is important to celebrate the successes and recognize the ongoing struggles of APIDA immigrants and those of APIDA heritage in America. It's been said that America is moving from the "melting pot" view of diversity to more of a "salad bowl." In this paradigm shift, it is important to highlight the many immigrant communities and celebrate their contributions to American society while also examining and thinking critically about what more can be done to create an equitable society for all members.
America is a country of immigrants, and if we do not value our immigrants, then we are not in a position to fully experience America as a land of opportunity and success.