Marquis Taylor is a program coordinator for the Multicultural Business Programs in the Broad College of Business.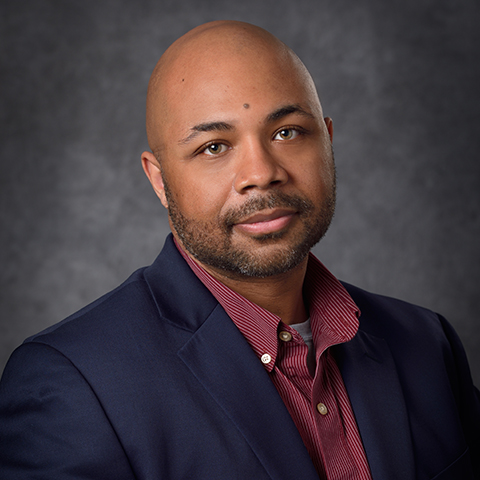 September 2003: I arrive to Wayne State University's campus with hopes, goals, dreams and ambitions, but above all else, a willingness to learn. Despite my self-motivation, eagerness and excitement, the gnawing feeling of insecurity slowly eroded my thoughts, which caused me to question my decision to pursue college.
As the oldest of four children to two parents without a high school diploma, I came into college with little to no understanding about the way things were structured, and how important things like prior connections and social capital were to future success.
Fast forward through my graduation and decade-long career in higher education – and as I settle into my role in the Broad College of Business' Multicultural Business Programs – I see the same battles taking place with today's first-gen students.
Whether it's comprehending the lingo and principles of business or securing a coveted internship, first-gen students are expected to navigate the complexities of college while also progressing academically toward their intended career.
Because of this, first-gen students may be reluctant to seek out help due to fear and shame, which can also lead to social and academic isolation. Despite these challenges, they continue to persist, persevere and ultimately graduate. But the road is not easy.
Unlike other student populations, some first-gen students may take on the role as caregivers and family providers which can present them with added responsibility outside of the classroom. It's important to be aware of these added layers and how they can construct one's identity. With awareness comes empathy, and with empathy comes patience, grace and accessibility.
While it's common to think that all first-gen students come from low socioeconomic backgrounds, the reality is that many students hail from working-class families, who view higher education as a path toward a sustainable future.
First-gen students on the lower socioeconomic spectrum share these same goals and aspirations but are often expected to master and adapt to a game that was never designed or intended for them to play.
That game is college, and the time is now to level the playing field.
It's important that we as a Spartan community extend our patience, grace and accessibility to first-gen students by creating safe spaces where their identities are affirmed, and their needs are met.
Within MBP, I am working to create such spaces by connecting with students and simply listening. Across campus and in the greater Lansing community, I'm also working to establish and cultivate relationships with departments and organizations that affirm the identities of both first-gen college students and degree seekers, using my own experience as inspiration to make progress.
The lift is heavy, and the work is plentiful, so it's going to take a collective effort to ensure that all first-gen students are successful. This means challenging and confronting our biases and recognizing that all first-gen students are not the same.