The 2022 winning proposals of Michigan State University's CREATE! Micro-Grant Program recently were announced and represent a variety of disciplines and mediums. Each of the 12 proposals, submitted by MSU students from a range of undergraduate majors, will receive $500 to be used toward the creation of the proposed projects. The goal is to critically engage, through art, with the past, present, or future of the ongoing COVID-19 pandemic.

Offered by MSU's College of Arts & Letters and facilitated by the Dean's Arts Advisory Council, Divya Victor, associate professor of creative writing and transnational poetry, and Rob Roznowski, professor of theater, founded the program at the height of the pandemic in 2020.
"Unlike most awards given to students at MSU, the CREATE! Micro-Grant Program's initiative invests in the pure potential of a student's vision rather than on the end product," Victor said. "We wanted to offer a source of financial support that sent a clear message to our students: that process matters, that trying matters, that there is room for attempts that fail. We want our students to know that we believe in that because, as artists and writers in the DAAC, we have lived that truth."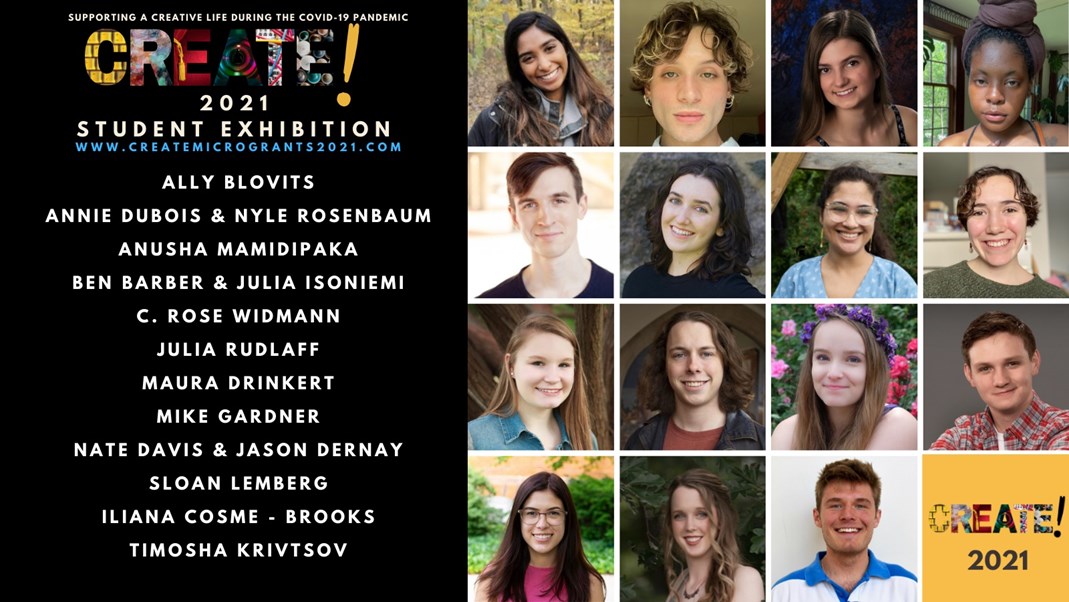 According to Victor, while the first year of proposals "registered the shock and trauma" of the pandemic alongside the violence against the African American community, the second year's proposals explored the effects of these current events on not only mental health, but on global supply chains as well. Beyond these issues, however, the projects also focused on "positive collectivity" surrounding the Black Lives Matter movement and overall displayed a "greater attention to hope and resilience."
"This year, I see a turn towards the care of the individual and a documentation of personal recovery, familial and community structures of support in the face of administrative and institutional failures that will impact this generation of students," Victor said. "I admire the anger and tenacity in their voice and sense the ferociousness that accompanies them as they shape the future that includes them."
To read about the winners, visit cal.msu.edu.