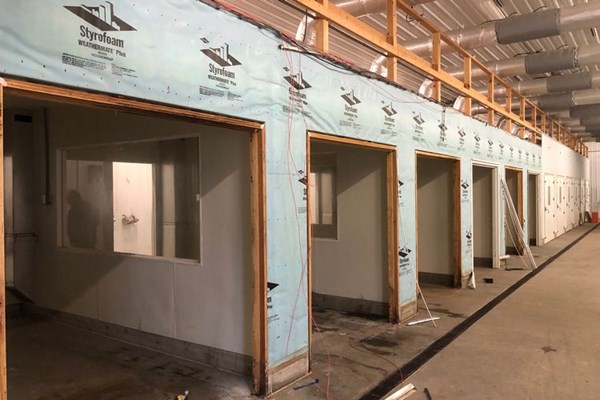 In March, builders began to convert an existing facility on MSU campus farms into the new MSU Pollinator Performance Center.

A partnership among the Department of Entomology, MSU AgBioResearch and MSU Extension provided the initial funding to support the most urgent needs such as the honey extraction facility and a staff locker room. The final building will be home to the honey bee farm facility, space for teaching and outreach and research labs.

The farm building will include a fully operational honey extraction facility and controlled climate rooms for indoor overwintering research. The planned phase II construction will also include research labs, a teaching classroom and space for extension events.

Landscape plans are also underway for pollinator gardens and a fully accessible teaching space to complement the hundreds of trees planted by MSU Infrastructure, Planning and Facilities in May 2021.
To read the full story, visit canr.msu.edu