Kwesi Craig C. Brookins has been selected to serve as associate provost for University Outreach and Engagement, effective Jan. 1, 2023. Brookins currently serves as vice provost for University Outreach and Engagement and director of the Center for Family and Community Engagement at North Carolina State University.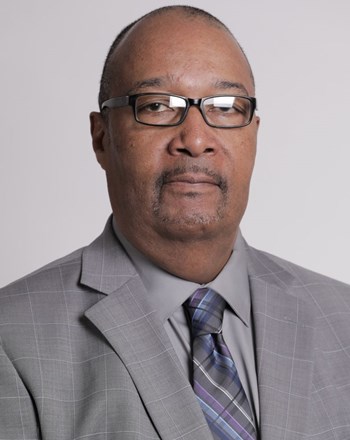 "Dr. Brookins impressed the search committee with his experience as an administrator, his respected scholarship and his advocacy for diversity, equity and inclusion," said Kelly Millenbah, interim dean of the College of Agriculture and Natural Resources and search committee chairperson. "His deep understanding of the community partnerships at the heart of outreach and engagement work distinguished him as a candidate, and I know that his work here at MSU will reflect those values."


Brookins has worked closely with NC State's Office of Outreach and Engagement to build a robust infrastructure for community-engaged scholarship. He was the lead organizer and author of NC State's Civic Action Plan, is a member of the Community of Engaged Faculty Fellows and is a charter member of the Academy of Outstanding Faculty in Extension and Engagement at NC State. In 2018-19, he was an American Council of Education Fellow, during which he focused on best practices in urban community engagement with universities across the United States and Canada.

Brookins also serves as a professor in the Applied Social and Community Psychology Program in the Department of Psychology and in the Africana Studies Program in the Department of Interdisciplinary Studies at NC State, where he led the establishment of the Africana studies major and minor degree programs. His research has broadly focused on healthy developmental pathways for African American people and how this scholarship can inform community interventions both within and outside of the university.

"The integrated manner in which Dr. Brookins' teaching, research, outreach and engagement mutually reinforce one another and are responsive to community-identified needs positions him well for this leadership role," said MSU Provost Teresa K. Woodruff, Ph.D. "The levels of excitement and expectation for UOE remain high, with increased opportunities to knit together our central outreach work with MSU Extension and our colleges, each of which works hard to enable the land-grant ethos of MSU through impact across the state."


A returning Spartan, Brookins earned both his doctorate in ecological/community psychology and Master of Arts in psychology from MSU.
"I am thrilled to be returning to MSU and joining what I believe is the most outstanding university outreach and engagement office in the country," Brookins said. "I look forward to engaging the entire campus community around transformative change initiatives that will positively impact the university, the state and beyond."
Brookins will succeed Laurie Van Egeren, who has been serving as interim associate provost for University Outreach and Engagement.