Michigan State University marked the beginning of a new era in student health and wellness, breaking ground Friday, April 22, for new turf fields for recreational sports.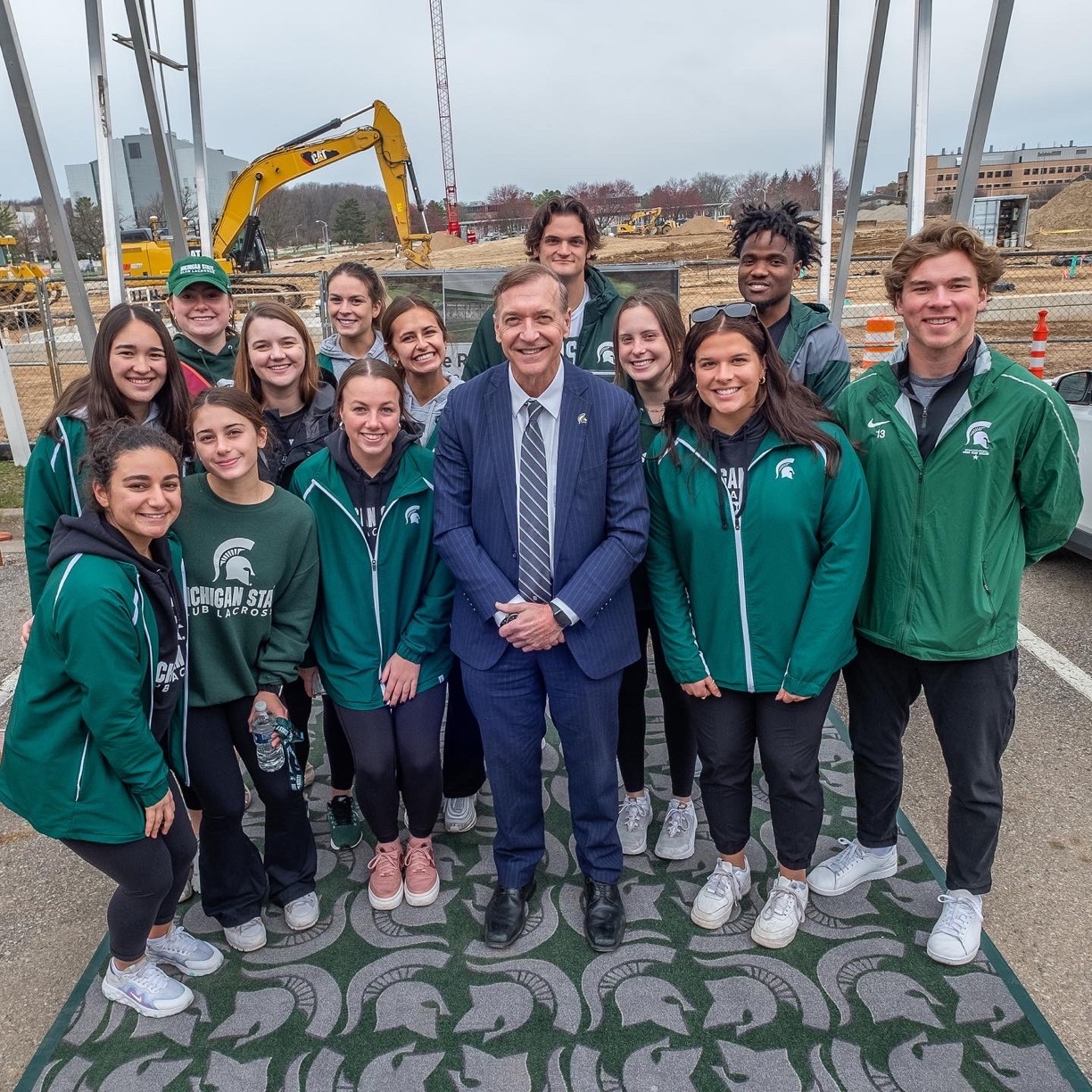 Construction at the Service Road Turf Field Project began in February and is expected to be complete for the upcoming fall semester. The project includes two full-sized multipurpose artificial turf fields with full lighting, two support buildings that include storage, office and restrooms, a canopy connecting the buildings for weather protection and the removal of an abandoned geothermal field.
The project is the first step in a larger campus initiative to support students' health and wellness and the physical and mental health benefits of being active.
"Historically, universities define student success as a measure of academic achievements and standing," said MSU President Samuel L. Stanley Jr., M.D. "With this project, we're demonstrating that it's also important to focus on achieving a sense of belonging, enhanced health and well-being — key principles of our university's strategic plan."
MSU's recreational fields currently support an average of 8,500 students per semester, including more than 500 club sport athletes. Poor field drainage and lighting, however, have reduced use and caused event cancelations. The turf fields project will increase the annual availability of playing fields by at least four months as well as extend the daily time the fields are available for use due to updated lighting.
"Our students' success is an institutional goal," said Senior Vice President for Student Life and Engagement Vennie Gore. "This project is an investment in our students' long-term well-being, and these fields will be a key resource for students during their time at MSU."
The groundbreaking ceremony included President Stanley, MSU Trustee Brianna Scott, Provost and Executive Vice President for Academic Affairs Teresa K. Woodruff, Ph.D., Senior Vice President Gore and Health, Safety and Wellness Director for Associated Students of Michigan State University Harsna Chahal.
The turf fields are only the beginning of an expansion of student recreational facilities on campus, which also will include a new intramural recreational facility in support of student health and well-being.