Researchers from the MSU-DOE Plant Research Laboratory Benning lab have received a $1,076,813 grant from the National Science Foundation to bring research into the undergraduate classroom setting with a project looking at how the chloroplast reacts to stress responses in the model plant Arabidopsis thaliana.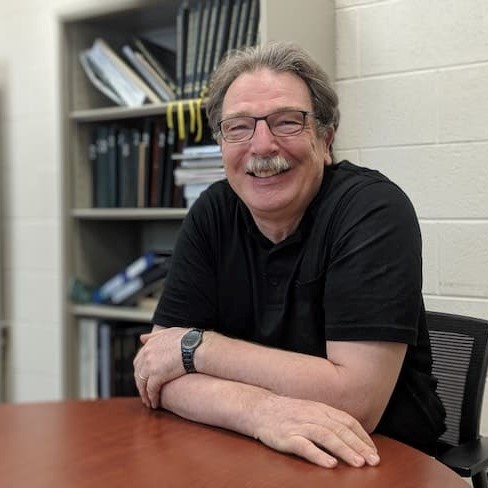 MSU Foundation Professor, University Distinguished Professor Christoph Benning. Photo by Igor Houwat, MSU-DOE Plant Research Laboratory 2019
Jinjie Liu, Co-PI on the grant and assistant professor in the Biological Sciences Program, along with Christoph Benning, PI and director of the PRL, developed a research project that could be worked on in both the lab and classroom. This Course-based Undergraduate Research Experience was created as a Cell and Molecular Biology laboratory course in the fall of 2018, which Liu teaches.
"We are connecting the research lab environment with the classroom environment," said Benning, who oversees the lab portion of this project. "This is part of the missions of both MSU and NSF: Train students in basic sciences and give them a good experience in the lab."
Students in Liu's undergraduate laboratory class sow the Arabidopsis seeds, let the plants grow and isolate the ones with the specific characteristics the researchers are looking for. In the process, they learn important research techniques that are commonly used.
"The goal for this course is for students to not only learn techniques and concepts used in the lab, but to learn why we do what we do," Liu said.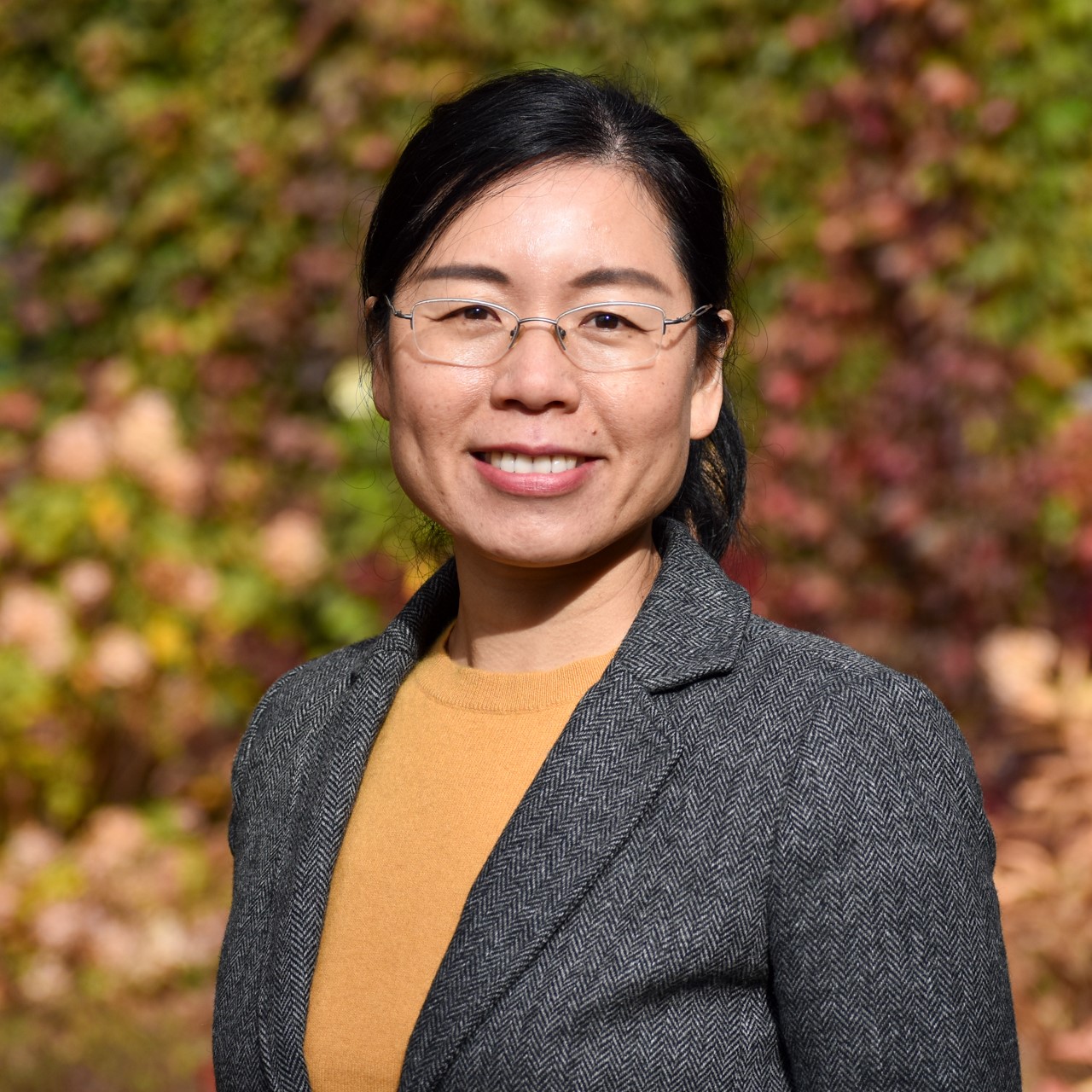 Assistant Professor Jinjie Liu. Photo by Kara Headley, MSU-DOE Plant Research Laboratory 2022
The Benning lab researchers are looking for suppressor mutants in engineered plants that release fatty acids from chloroplast membranes which initiates lipid-based signaling causing reduced growth. The long-term goal is to explore how two plant stress hormones, abscisic acid and jasmonic acid, interact in their response to environmental stressors.
"By understanding more of how the signaling that happens between the ABA and JA pathways, we hope to find novel gene(s) and factors involved in the signaling process that can be later used to engineer crops that are more resilient to the environmental insults," Liu said.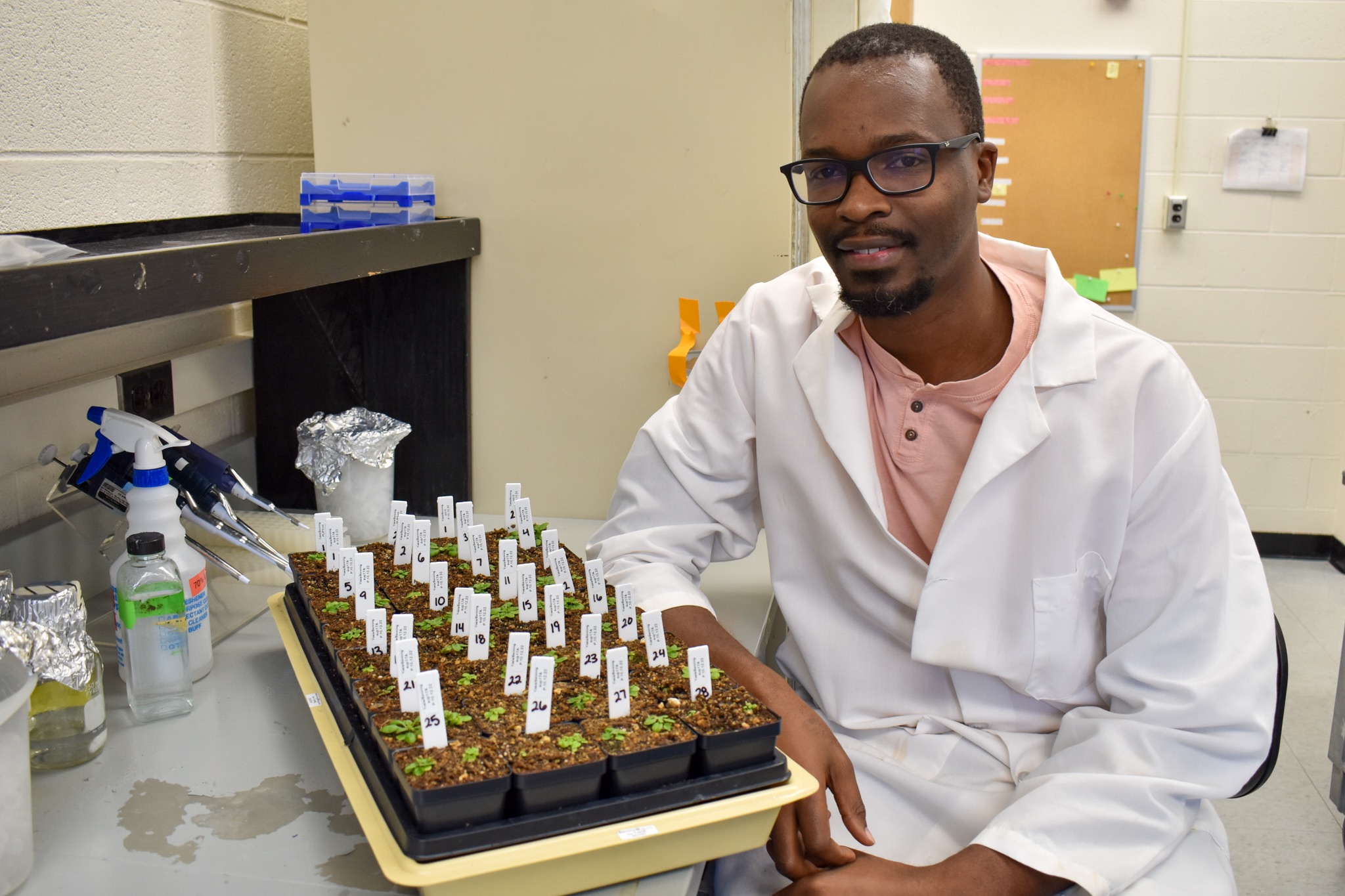 Postdoctoral researcher Yosia Mugume with Arabidopsis thaliana plants. Photo by Kara Headley, MSU-DOE Plant Research Laboratory 2022
Yosia Mugume, the postdoctoral researcher in the Benning lab working on this project, added, "This project will generate knowledge that will inspire novel strategies to produce crop plants that easily adapt to changing climate and feed a growing population."
This research builds on previous projects from the PRL, including a paper from the Benning and Howe labs, published in The Plant Cell, that described two chloroplast lipases, PLIP2 and PLIP3. One of the first mutants discovered during this project by graduate student Ron Cook, has a mutation in a protein known as "Keep on Going", which acts at the interface of ABA and JA signaling.
Mugume added: "Keep on Going is also the English translation of my last name, Mugume, from my tribal language Rukiga from Western Uganda."
This story originally appeared on the College of Natural Science website.