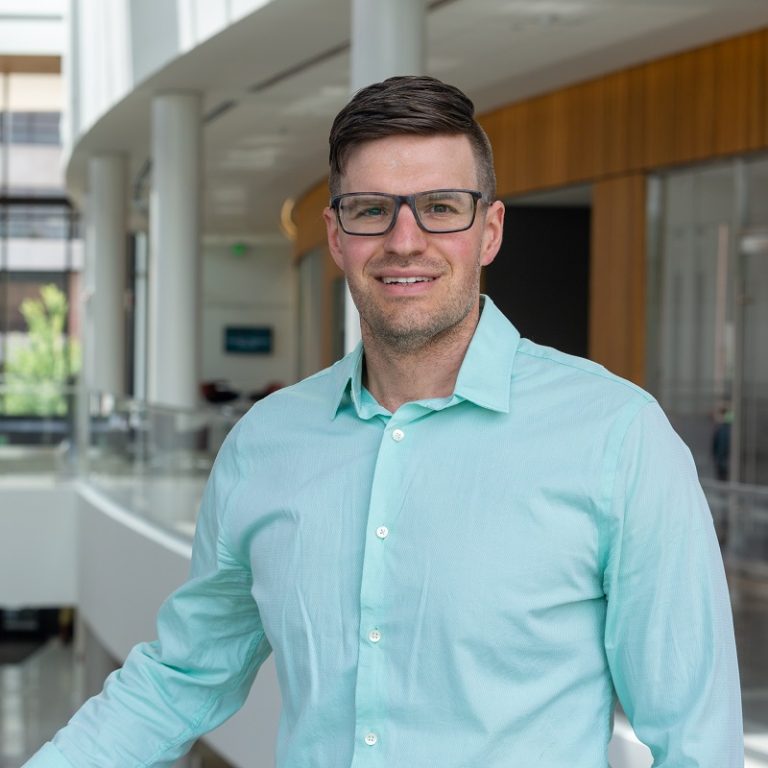 Jason Miller, interim chairperson of the MSU Department of Supply Chain Management
With credit card delinquency rates well below pre-pandemic levels, according to a recent report from the New York Fed, and consumers eager to return to the social aspect of shopping, this holiday season appears to have started better than many retailers expected, even as inflation eats into consumers' spending power. Jason Miller, interim chairperson of Michigan State University's Department of Supply Chain Management, explains why.
How is this year's holiday shopping season looking so far?
The American consumer is still planning on enjoying the holiday season. The data we have right now shows that holiday spending this season was more robust than predicted. Adobe Analytics placed Cyber Monday online sales up 5.8% from last year per TechCrunch. The National Retail Federation reported a 17% increase in the number of shoppers in brick-and-mortar stores over the Thanksgiving weekend according to the Wall Street Journal. Many consumers are still financially better off today than they were in 2019 due to all the stimulus efforts. And so now that COVID-19 is, for a lot of people, less of a concern, they want to go out and enjoy themselves.
How much of the increase in spending is due to inflation?
The Bureau of Economic Analysis estimates that what people are paying for goods and services — what economists call nominal personal consumption spending — is up 7.9% from last year. Adjusted for inflation, what economists call real personal consumption expenditures are up 1.8% from last year. While this is a major difference, the 1.8% growth in inflation-adjusted spending is consistent with what we observed in 2019 as compared with 2018. Part of the reason people are still buying more is that we have seen the most rapid growth in wages in 20 years according to the Bureau of Labor Statistics, which has wage growth up over 5% in 2022 from 2021, and the Atlanta Fed, which reported that wages increased over 6% from last year.
What impact has online shopping had on the holiday shopping season?
Holiday shopping today is spread out much more than it was, let's say, 10 or 15 years ago.
Back then, it was very much brick and mortar November through December. Nowadays, it's stretching into October, in part due to retailers leveraging e-commerce sales that represent over 14% of retail trade sales today compared to just 1.4% 20 years ago. This has allowed retailers to extend the holiday shopping season effectively another month.
How has the COVID-19 pandemic impacted supply and demand?
Several sectors of retail have seen sharp swings in their balance of inventories relative to sales, with sectors like general merchandise — think department stores like Kohl's and warehouse clubs and superstores like Walmart, Target and Costco — going from very lean inventories in the second half of 2020 and much of 2021 to an oversupply of inventory today. The same dynamic has occurred for furniture, home furnishings, electronics and appliance stores, as well as retailers of building materials. A combination of retailers ordered too many products, received seasonal products late, and experienced a sharp cooldown in the single-family housing market in the second quarter of 2022 due to the sharp rise in interest rates. This is one reason why retailers ran many deals this holiday season: they wanted to get rid of excess inventories.
How has the shift to online shopping affected how retailers handle returns?
Elevated diesel prices make it less attractive for retailers to have online orders returned through parcel carriers, especially with parcel prices up 10.8% from last year. However, consumers are unlikely to purchase items like electronics and clothing — two staple e-commerce categories — online if returns aren't allowed. This requires retailers be creative with how they handle returns. For example, brick-and-mortar retailers can allow customers to return items purchased online to their stores for free since that avoids expensive parcel shipping. Additionally, research suggests that free shipping promotions can be unprofitable for retailers because it can result in consumers purchasing products that have a higher likelihood of return, so retailers may wish to curtail such promotional offerings.

Banner image by Markus Spiske on Unsplash.