"Ask the Expert" articles provide information and insights from MSU scientists, researchers and scholars about national and global issues, complex research and general-interest subjects based on their areas of academic expertise and study. They may feature historical information, background, research findings, or offer tips.
Peter Gulick, a professor of medicine in the Michigan State University College of Osteopathic Medicine and an infectious disease expert, speaks about COVID-19 and the recent surge in cases. Gulick elaborates on the future of vaccines, masking and how to stay safe as more discoveries are made about the virus.
What is causing the current surge in cases? Cases were declining this time last year.
I believe the surge is because the omicron variant is much more infectious, even in those vaccinated. People at high risk are having a symptomatic response and those not at risk are having no symptoms or mild symptoms. There is less testing, so those with fewer symptoms or who are asymptomatic may be spreading the virus more, especially since masks are not worn as much.
Is the surge proving that masks need to be worn year-round?
I believe masks are needed in crowds, on airplanes and in airports, and in areas with poor ventilation. If you are outdoors, then masks aren't needed, but indoors, especially with a lot of people, you need to wear a mask. I was in the gym working out and there were many people, yet I was the only one wearing a mask. All immunocompromised patients or patients older than 50 years of age should wear them more, rather than less, to stay safe.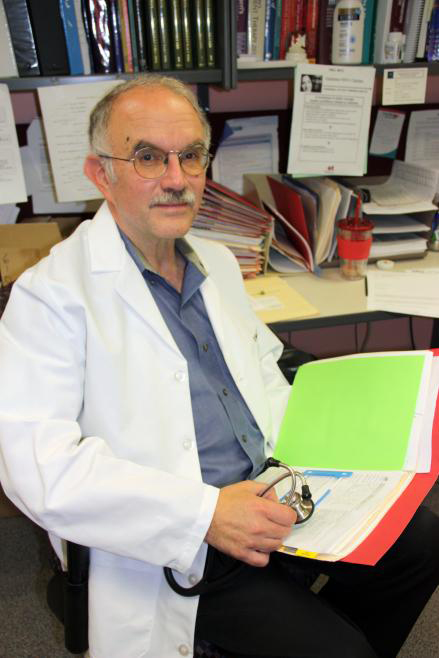 Have new variants emerged?
The predominant variant is omicron B2, which is still treated with Paxlovid, an oral antiviral pill, if one is infected. The vaccines with the booster still give you protection. Beware though, because South Africa's population is getting infected with omicron 4 and 5, which are more infectious and those may reach the U.S. soon.
Are most of the new cases omicron?
Yes, 100% of cases in the U.S. are omicron and the majority are the B2 variant.
How prevalent are reinfections?
Reinfections are more prevalent with omicron, even in those who are vaccinated, but they are only severe in those who are unvaccinated or immunocompromised. People are not testing as much, so it is hard to determine frequency unless they use wastewater testing in communities that appears accurate.
It was previously thought that COVID-19 cases declined in warm weather like the flu. Does the current surge prove this is not true?
Omicron appears year-round, especially with the new variants and the increased infectiousness, even more so than influenza. New strains are mainly upper respiratory, so symptoms include sore throat, congestion, headaches and achiness.
Will vaccines be subject to change as new variants emerge?
Yes, vaccines may change, and Moderna is looking to have a bivalent vaccine for omicron by fall, which would target both the original strain of the virus and the variant. Other companies are looking to develop a vaccine that may cover more variants.
Will yearly boosters be recommended?
I believe we will probably need yearly boosters, like we get for illnesses like influenza, and change them according to what variants are prevalent at the time. We still need more data on our immune system and memory cells to see the entire picture of how our immune system stores the information on variants of omicron either through natural infection, vaccine or both.
Are vaccines for children 5 and under coming soon?
Moderna is currently asking the Food and Drug Administration to authorize vaccines for children 6 months to 6 years.