Jazmen Moore identifies as a Black girl from the Midwest, a grandchild of the Great Migration, an educator raised on Anishinaabe homelands in Lansing, Michigan, and an alumna of Michigan State University with dual bachelor's degrees in English and Women's and Gender Studies. Moore currently researches Black girl refusals, consent-based learning and chosen learning spaces at the University of Washington where she is a doctoral candidate in the College of Education's Culturally Sustaining Education program. She recently was named among the scholars for the 2022 cohort of the National Academy of Education/Spencer Foundation Dissertation Fellowship Program.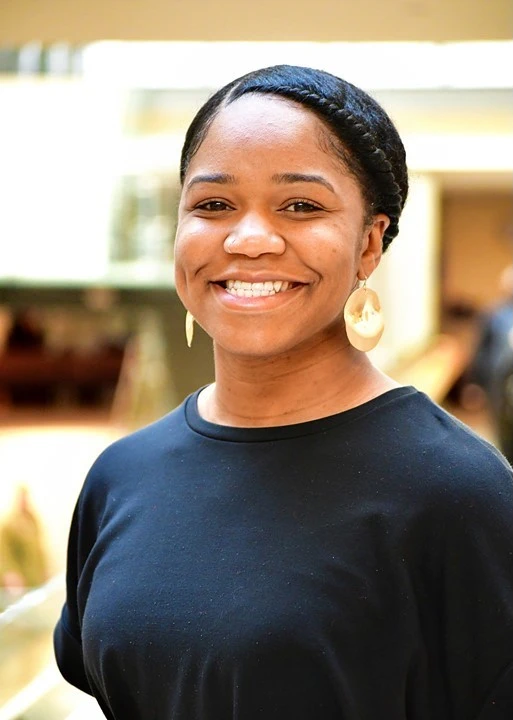 This fellowship program annually supports early career scholars who are engaging in "critical areas of education research." In addition to professional development and networking activities, the scholars receive $70,000 in support to fund their research proposals.

Nearly 260 scholars applied for the fellowship this year and only 25 were selected, including Moore and two other MSU alumni: Kongji Qin, a 2016 graduate of the Curriculum, Instruction and Teacher Education doctoral program, and Stephen Santa-Ramirez, a 2013 graduate of the Student Affairs Administration master's program.

After earning her undergraduate degrees from Michigan State University, Moore went on to earn an M.A. in Teaching from Dominican University and taught high school English in and around Chicago and coordinated a youth-based spoken word club. She now collaborates with Seattle-based organizations and educators as a Teaching Artist and has facilitated poetry workshops with students from elementary through undergraduate classes, as well as intergenerational community groups.

Her dissertation study draws from the field of Black studies, Black and Indigenous theories of consent and refusal, arts-based research design and literacies studies within education.
To read more about Moore, visit cal.msu.edu