Michigan State University's College of Arts and Letters held an official opening Nov. 17 for a new space dedicated to the Department of African American and African Studies — the first of its kind at MSU. "The Ascension of AAAS" event celebrated the 8,400-square-foot space as well as a new bachelor's degree offered by the department.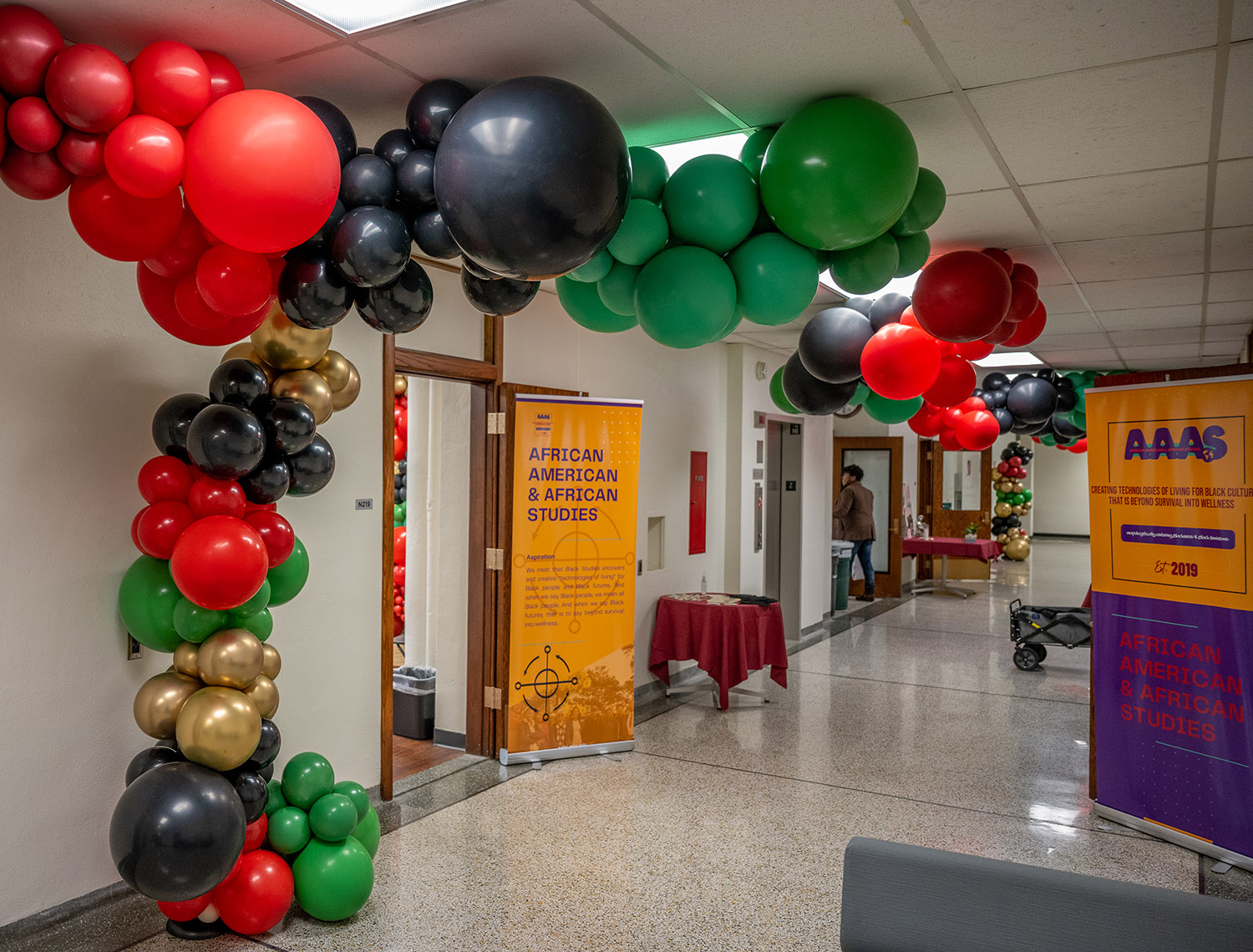 Located on the second floor of North Kedzie Hall in MSU's north campus, the new space combines elements of form and function to maximize scholarship, creativity and activism among AAAS students, faculty and staff. It was designed with the department's vision and mission in mind, which centers on the study of Black feminisms, Black gender studies and Black sexuality studies.

"The university congratulates Inaugural Department Chairperson Dr. Ruth Nicole Brown and the dedicated and passionate students, faculty and staff for their vision and work to establish the African American and African Studies department and major," said Interim President Teresa K. Woodruff, Ph.D. "I'm excited to see the program fully inhabit the new space that is dedicated to their educational programs and to shaking hands with the first graduates of the program."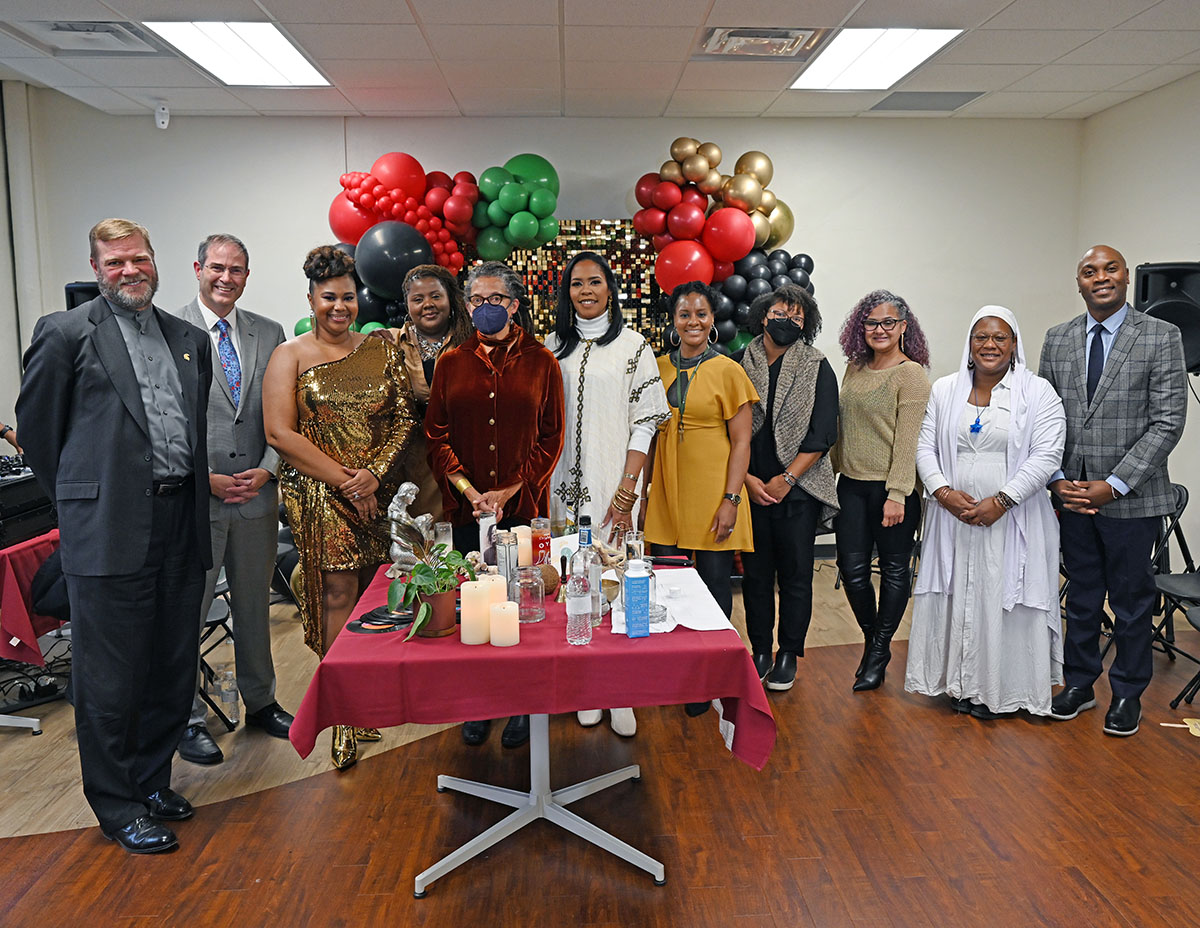 "AAAS is a department where people want to gather, experience belonging independent of crisis, and collaborate, innovate and learn," said Brown. "Now, we can take up space in ways that uphold our vision and values to establish a presence on campus that reflects our preferred aesthetics and greatest intentions for forward movement with joy."

The new AAAS home features 18 office spaces, student workstations, a conference room, a wellness room for activities and presentations, a social space for students and student organizations, flex spaces for art galleries and performances and a soundproof recording studio.

"Our goal has been to make the AAAS department an irresistible destination for students, staff and faculty — a place for Black studies, shaped by Black studies," said Christopher P. Long, dean of MSU's College of Arts and Letters and Honors College. "To experience the reality of this vibrant and dynamic new space is a dream come true. May it be a place of wholeness for scholars and students in African American and African studies for generations to come."

The "Ascension" event not only marked the grand opening of the new space, it also commemorated the establishment and forward movement of the AAAS department, recognized AAAS students and faculty and celebrated the launch of the Bachelor of Arts in African American and African studies earlier this year, which gives students the opportunity to engage and explore the lives, worlds and cultural practices of Black peoples. The department encourages students to study and appreciate the complexity of Black communities as well as the particularities of Blackness as it is lived, imagined and created. Students also are directed to the promise and possibilities of collaborative, interdisciplinary work and research.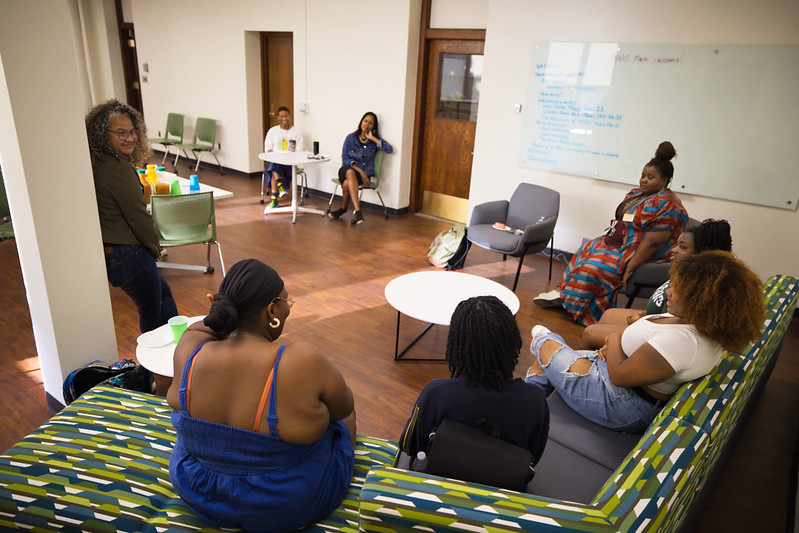 "Using the space granted by AAAS, I see myself at ease, flowing with divine timing, building trust with myself as well as with others," said Amber McAddley, a second-year student and among the first to major in AAAS at MSU. "Personally, the space that was created signifies love, connection and hope."

"AAAS plays a distinct and critical role in the education of our students and the generation of knowledge that is vital to our local and global understanding of key issues that impact the lives of all Spartans and global citizens," said Vice President and Chief Diversity Officer Jabbar R. Bennett, Ph.D. "Establishment of the degree-granting program bolsters MSU's position as a leader in world-class educational offerings."

MSU's AAAS program was founded in 2002. In February 2019, the MSU Board of Trustees approved the establishment of the AAAS department, making it the newest department within the College of Arts and Letters.

Brown, a scholar, artist, visionary and internationally recognized leader in Black girlhood studies, was appointed inaugural chairperson of the department in July 2020 following a national search. Immediately, her work began to build the new department — including creating the curriculum, hiring faculty and staff, establishing the new major and making plans for the new AAAS home base.

"Not only were we building our department and faculty, but we were also building a new physical space that reflects who we are," Brown said. "It is now a dream come true to walk through the halls and to move into a space that was configured just for our needs."