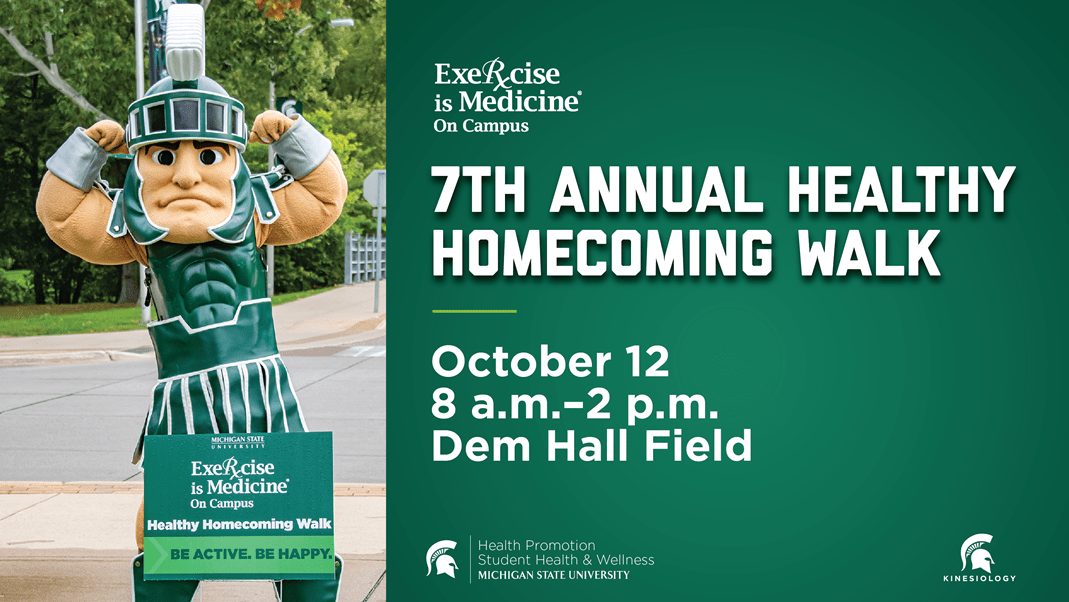 Michigan State University will host the seventh annual Exercise is Medicine on Campus Healthy Homecoming Walk on Wednesday, Oct. 12.

The walk is a friendly competition with other EMI-OC universities in the U.S. and aims to promote exercise on campus. Participants can walk or wheel quarter-mile laps around the sidewalk of the field at Demonstration Hall any time between 8 a.m. and 2 p.m. In the event of inclement weather, the walk will take place inside IM East Fitness Center. Participation is open to MSU students, faculty, staff and alumni and the first 150 people will receive a free prize.

Several MSU departments will facilitate wellness activities, including a trivia wheel, minute-to-win-it game, a SPARTANfit fitness challenge and more between 11:30 a.m. and 1: 30 p.m.

Kristin Traskie, fitness and wellness program coordinator in MSU's Health Promotion department, said the Healthy Homecoming Walk encourages the campus community to remember the many benefits of physical activity.
To read more, visit healthpromotion.msu.edu.