The indomitable spirit of American creativity, strength and resilience will be on full display during this year's 22nd annual Dr. William G. Anderson Lecture Series, "Slavery to Freedom," with three virtual lectures representing diverse disciplines planned throughout February within the context of Black History Month by reflecting on the histories/herstories and black futures.

The long-standing lecture series, hosted by the Michigan State University College of Osteopathic Medicine, is designed to be a campus and community dialogue celebrating the history, heritage, struggles and triumphs of Blacks, Africans and African Americans.
The intention is to bring together an audience of students and faculty from MSU as well as other institutions of higher education, local community members, legislators and policymakers, and area K-12 students.
"The hope is that attendees will engage with one another as well as with their outside networks so the event's conversations spread throughout the community," said Marita Gilbert, the college's associate dean of diversity and campus inclusion.
"We want our graduates to know about social disparities of health, and that there is a historical basis for the challenges that we're facing now," she said. "Welcoming to the table people with a wide variety of perspectives and lived experiences strengthens our institution and encourages our students to find creative and collaborative solutions to both today's and tomorrow's problems."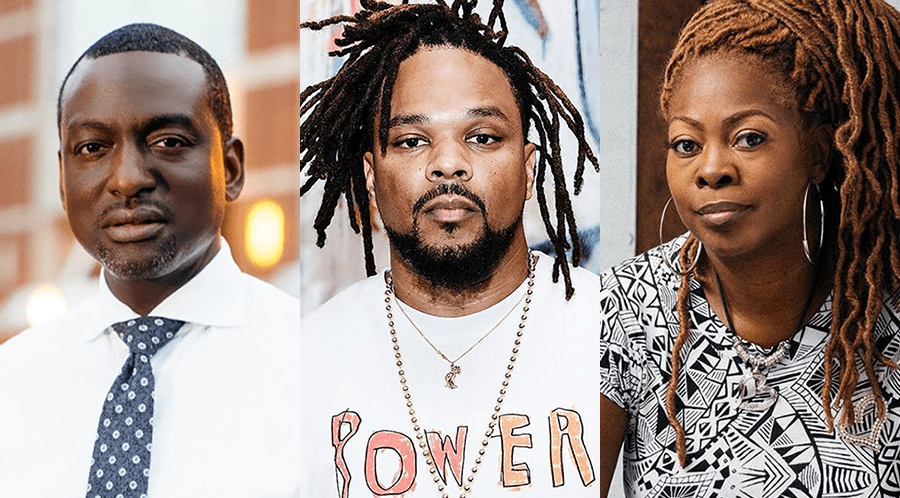 22nd annual Slavery to Freedom series speakers Yusef Salaam, Brandan "BMike" Odums and LaTosha Brown
The series begins at 5 p.m. on Feb. 3 with a lecture from Yusef Salaam, a member of New York City's falsely imprisoned Exonerated Five, whose story is told in Ava DuVernay's film "When They See Us." Salaam is a motivational speaker, life coach, trainer and New York Times bestselling author. Please register here to attend.
At 5 p.m. on Feb. 17, New Orleans-based visual artist Brandan "BMike" Odums will discuss his approach to sparking transnational conversations about the intersection of art and resistance to oppression through public artworks, programs and exhibitions. Please register here to attend.
Rounding out the lecture series, at 5 p.m. on Feb. 24, LaTosha Brown, co-founder of the Black Voters Matter Fund and the BVM Capacity Building Institute, will discuss her fight to ensure that all human beings have access to quality education, safety, security, peace, love and happiness. Brown will also talk about how she tapped the power of grassroots organizing to help turn Georgia blue in 2020. Please register here to attend.
"We are lucky to have these inspiring leaders, who represent strength, joy and perseverance in the face of sometimes relentless obstacles, sharing their stories with us," Gilbert said. "They teach us by example that we can all play a role in making the world a better place."
For more information, visit the "Slavery to Freedom" page.