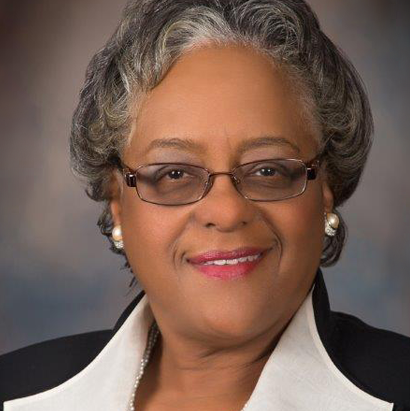 The Grand Rapids African American Health Institute presented Wanda Lipscomb with an Equity Champion Award in recognition of her many contributions to diversifying the medical professions and promoting equal health care for all.
Lipscomb, the MSU College of Human Medicine's senior associate dean for diversity, equity and inclusion, was among four women honored during the institute's 20th anniversary virtual gala on April 21. Grand Rapids Mayor Rosalynn Bliss proclaimed April 21 "GRAAHI Health Care Advocacy Day," vowing that "the City of Grand Rapids is dedicated to eliminating health care inequity and supporting those organizations promoting health care equality."

Lipscomb has been a longtime advocate for diversity throughout her tenure at the College of Human Medicine. She designed several programs for the college to recruit students from under-represented minority and disadvantaged backgrounds, including the Advanced Baccalaureate Learning Experience program, which has helped hundreds of students from disadvantaged backgrounds enter medical school.

The other recipients of this year's Equity Champion Awards are Christina Keller, president and CEO of Cascade Engineering; Christina Freese Decker, president and CEO of Spectrum Health Systems; and Teresa Weatherall Neal, former superintendent of Grand Rapids Public Schools and CEO of Lead 616.

In January, all four women participated in a "COVID and the Workplace" virtual community roundtable hosted by GRAAHI.
This story has been adapted from an article published by the College of Human Medicine.