When physicist Tyler Cocker joined Michigan State University in 2018, he had a clear goal: build a powerful microscope that would be the first of its kind in the United States.
Having accomplished that, it was time to put the microscope to work.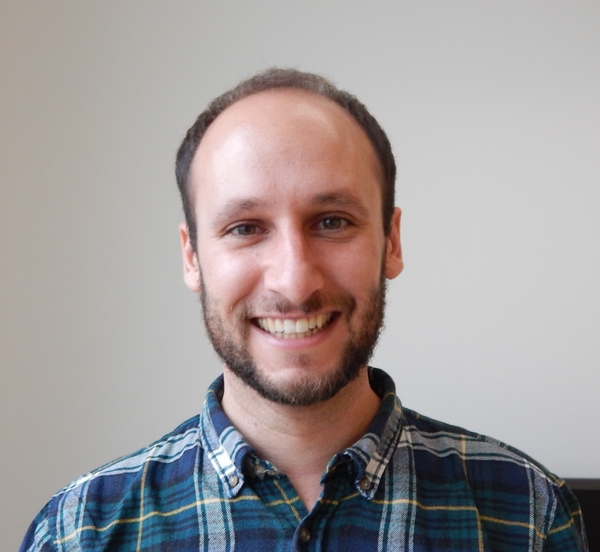 Tyler Cocker, Jerry Cowen Endowed Chair in Experimental Physics at MSU
"We knew we had to do something useful," said Cocker, Jerry Cowen Endowed Chair in Experimental Physics in the College of Natural Science's Department of Physics and Astronomy. "We've got the nicest microscope in the country. We should use this to our advantage."
With its microscope, Cocker's team is using light and electrons to study materials with an unparalleled intimacy and resolution. The researchers can see atoms and measure quantum features within samples that could become the building blocks of quantum computers and next-generation solar cells.
The team has given the world the first glimpse of those capabilities on Nov. 23 in the journal Nature Communications, taking snapshots of how electrons are distributed in what are known as graphene nanoribbons.
"This is one of the first demonstrations that this type of microscope can tell you something new," Cocker said. "We're very excited and proud of the work. We also have all these ideas in our heads about where we want to go with it."
Cocker's team is part of a collaboration that's working to develop these nanoribbons into qubits, pronounced "q-bits," for quantum computers. The collaboration spans five institutions and the work is supported by a grant from the Office of Naval Research that will provide more than $1 million to MSU's contribution.

For the Nature Communications study, Cocker teamed up with the research group of Roman Fasel, a professor at the Swiss Federal Laboratories for Materials Science and Technology. Fasel invented what's known as the bottom-up growth method for graphene nanoribbons. Fasel's lab has synthesized molecules that, with the addition of heat, can build themselves into ribbons with a predetermined shape and size.