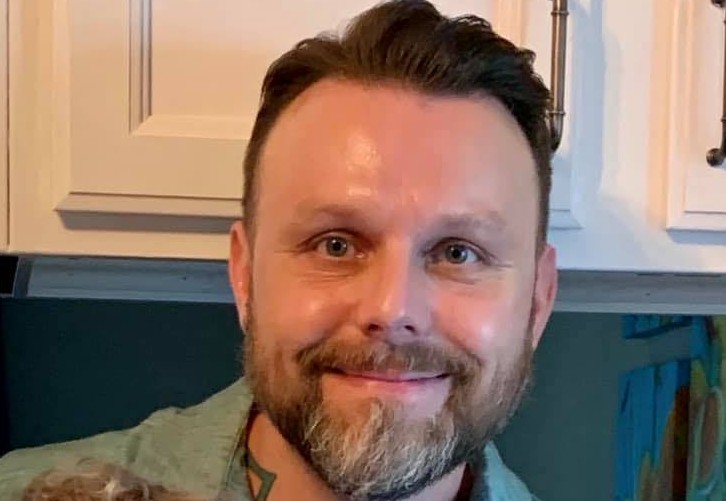 Greg Fricker wanted to go to art school but joined the U.S. Army when his father insisted. His dad was career military and said that no one ever made a living as an artist. With his aspirations redirected, Fricker enlisted straight out of high school and served for 20 years until multiple traumas thrust him back into civilian life.
Having grown up on a remote Alaskan Army base, Fricker adapted quickly to military culture. He did four tours of duty as a soldier and member of the military police from 1996 to 2016: two in Iraq, one in Afghanistan, and one in an undisclosed location. Rising to the rank of Chief Warrant Officer 2, he received the Ordnance Order of Samuel Sharpe for career service. But when he retired from the Army, he felt lost, adrift from the system that had defined him.
Seeking the comfort he had once found in drawing and painting, Fricker returned to art. Armed with pencils and brushes, he found ways to break down the barriers that kept him from forming lasting relationships. While earning his BFA in Studio Art at Michigan State University, he came to realize that if art could help him, it could help other veterans, too.
Today, the MSU alumnus is working on his master's degree in Clinical Mental Health Counseling from Wayne State University. Focused on art therapy, he's been interning as a master's clinician since May 2021 in MSU's Counseling & Psychiatry Services, an open access, confidential service for the MSU students and community. His goal, he said, is to enter private practice and to treat trauma through art therapy, particularly with veterans.
To learn more about Greg Fricker's story, visit cal.msu.edu